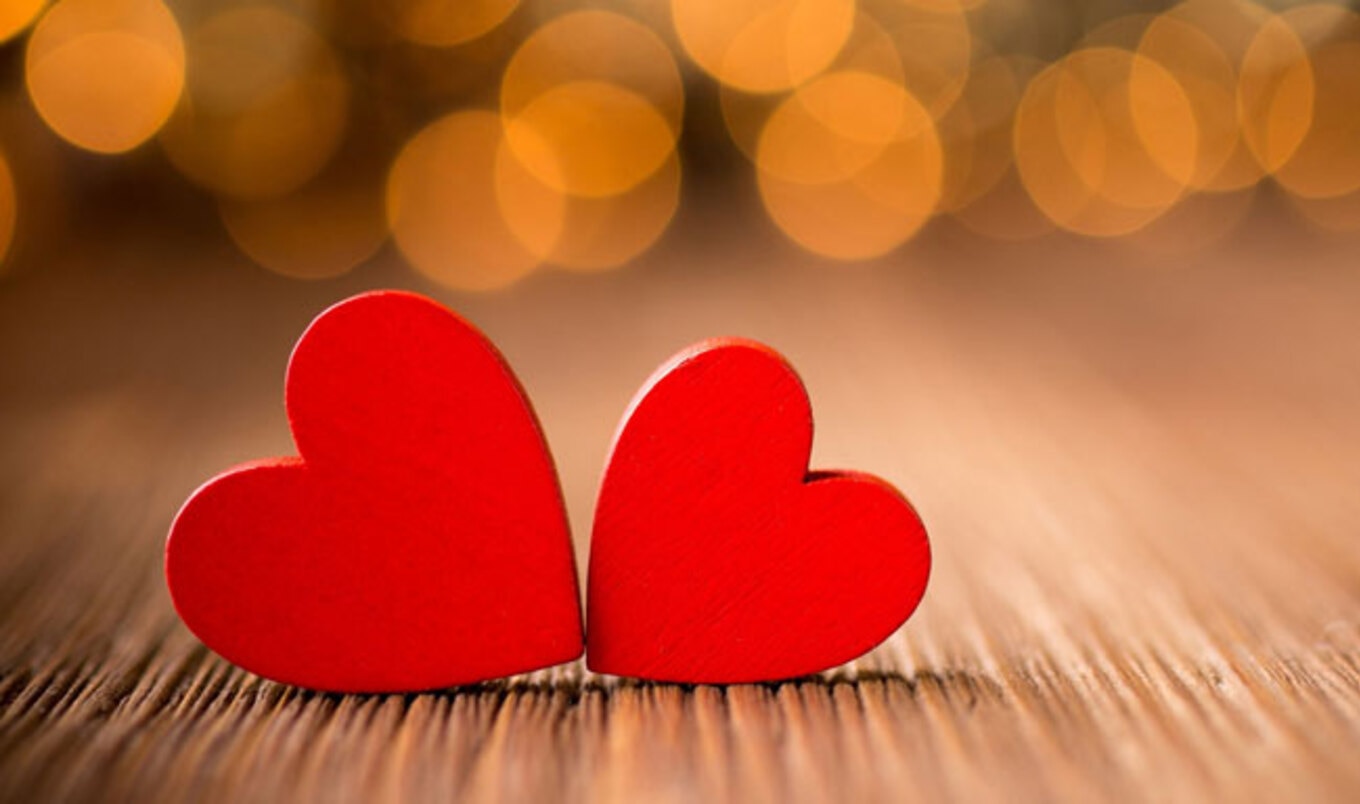 The vegan of your dreams is out there somewhere—if you're willing to look.
March 12, 2017
---
We've all heard the tales about how difficult it can be to find a vegan love interest, but these days, there is an array of options for people looking to find a plant-based partner. The bad news? You're going to have to get off your couch and put in some effort. Luckily, vegan dating has never been easier—especially with these six tips to help you find that special someone with whom you can share tempeh bacon in the morning and vegan macaroni and cheese at night.

1. Book signings
A bounty of books about veganism and related issues has been published in recent years, and both independent and chain bookstores have been catering to the public's rapidly rising interest in veganism by hosting author readings and book signings on the topic. So, why not drop into one of these local events? If you do, be sure to chat with those seated nearby. Then, think of a good question, and raise your hand during the Q&A to show off your informed interest.

Expert tip: Reading is sexy, so once you've begun a conversation with that cute vegan sitting next to you, ask her or him what other authors and books (s)he enjoys. If you find that you both love an author such as Geoff Dyer, suggest a two-person book club over coffee.

2. Veg fests
With lectures, cooking demonstrations, book readings, and tables devoted to vegan products, veg fests are filled with people who, like you, are excited about living a cruelty-free lifestyle. Spend a day at a veg fest, and you are sure to meet other single vegans, so take a look around while perusing that table of t-shirts because the person standing right next to you might make a great date.

Expert tip: If VegNews has a booth at the fest, come talk to us—we make for great wingmen and wingwomen.

3. Activist activities
Nothing reveals someone's passions like a protest, so when engaging in these activist activities, you will quickly see whose opinions with whom you agree. Perhaps you'll find another vegan and will want to get to know them a little better. If so, offer to help make signs or bake apple pie cookies for the next Food Not Bombs get-together.

Expert tip: Attending meetings does a lot to help create awareness and brings you closer to those with whom you are working with, so plan on doing more than just protesting—get involved in the planning!

4. Veg dating services
If speaking with a stranger in-person seems too intimidating, take advantage of one of the tech-based opportunities to find a vegan mate, as a cyber-introduction has just as much potential as an in-person one does. With the rise of veganism, and online dating, a few veg-focused cyber-dating companies have emerged. We recently wrote about the new dating application Veg (which is based on Tinder) that allows users to swipe left or right depending on their interest in another vegan (or aspiring vegan) user. Veggie Matchmakers also features vegans (and vegetarians) seeking like-minded partners.

Expert tip: As with any dating app, lying isn't cool. So be yourself, and let your vegan flag fly!

5. Benefit events
Many nonprofits work to promote veganism and focus their missions on rescuing animals who are victims of farming and other animal cruelties. Many of these organizations hold creative and festive fundraisers to support their work. These events range from elegant galas and music performances to casual cocktail parties. By purchasing a ticket, you are not only directly helping a cause close to your heart but gaining entrance to an event filled with fellow animal lovers.

Expert tip: Dress in your vegan best and don't be afraid to start a conversation with someone you spot from across the room. You can be the person who makes the evening more enjoyable for someone else by showing interest in them.

6. Vegan meetups
Social planning website Meetup connects people to experience different activities together based on a common interest. Featuring more than 1,700 vegan-related groups from Tokyo to Las Vegas, the site offers meetups that include excursions to hand out animal-advocacy literature, and trips to animal rights-related movies. With more than 860,000 people claiming membership in vegan-related Meetups, you might find your vegan match.

Expert tip: No vegan Meetups in your area? Start one!

Maya Gottfried is the author of Our Farm: By the Animals of Farm Sanctuary and the forthcoming Vegan Love: Dating and Partnering for the Cruelty-Free Gal.