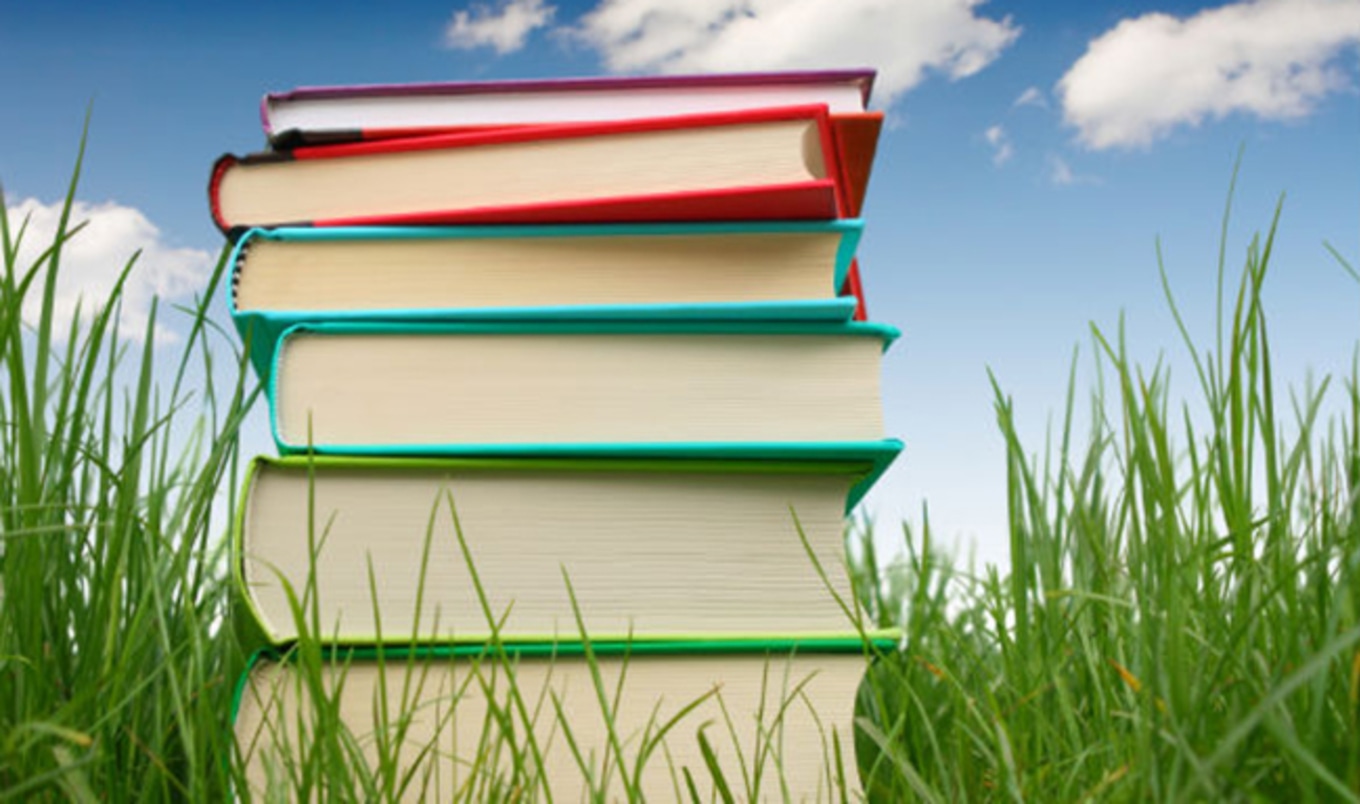 Omnivores who become romantically involved with vegans often become vegan themselves.
March 8, 2017
---
Whether it's on a first date or after you've moved in together, your omnivore love interest might start expressing curiosity about veganism. A great way to nurture that interest is by sharing wonderful books that encourage a cruelty-free lifestyle—without being heavy-handed. Because we want all relationships to have a happy ending, we've assembled a collection of seven books to lend to the omnivore you have embraced at that special moment when they begin to embrace veganism.

1. Living the Farm Sanctuary Life
In this gentle introduction to plant-based living, Gene Baur (president and co-founder of nonprofit farmed animal advocacy organization Farm Sanctuary) and co-author Gene Stone introduce readers to the joys and benefits of cruelty-free living. Written with the understanding that most people are compassionate and want to live accordingly, Living the Farm Sanctuary Life invites non-vegans to eat in alignment with their values and engage in a mindful connection with their food. The book also clearly explains the health and environmental benefits of vegan eating while offering plant-based substitutes for animal-based products.

2. The 30-Day Vegan Challenge
If your partner has expressed excitement about the plant-based meals you cook for them through comments such as, "If vegan food was always this good, I could definitely be vegan," it's time they added Colleen Patrick-Goudreau's The 30-Day Vegan Challenge to their reading list. The book invites readers to try a month-long cruelty-free eating plan filled with the sorts of delicious foods people of all dietary persuasions can enjoy. The author explains how meat-eaters trying out veganism can navigate dining out with friends and family and how to choose restaurants that offer vegan options. Think of Patrick-Goudreau as a personal vegan coach, and you just might have a new convert in your life.

3. The China Study
In The China Study, authors T. Colin Campbell, PhD, and Thomas M. Campbell II draw a link between diets heavy in animal products and the diseases that plague contemporary Western societies. Through the use of clear charts and easy-to-understand explanations, the book features scientific research proving that the consumption of animal products increases the likelihood of illnesses such as heart disease, cancer, and diabetes. These straightforward explanations can be appreciated by anyone with an interest in staying alive and healthy.

4. Main Street Vegan
Victoria and Adair Moran's Main Street Vegan offers a practical overview of veganism, covering everything from the cruelties of wool production to getting one's calcium from green leafy vegetables instead of dairy products. The authors also help readers get started in veganism by suggesting tips and offering advice for moving into a cruelty-free lifestyle.

5. Running, Eating, Thinking
It's not uncommon to find a runner who doesn't think they will get adequate nutrition from a plant-based diet. Published by Lantern Books, Running, Eating, Thinking proves these naysayers wrong. Featuring 15 essays from vegan runners, the book details the connections between a plant-based diet and running. Our favorite?—the similarities between how basic human movement is a form of self-expression that animals held on factory farms are denied.

6. Vegan With a Vengeance
Where once vegan cookbooks were few and far between, today there are myriad books from which to choose, covering every possible cuisine. In celebrated cookbook author Isa Chandra Moskowitz's classic Vegan with a Vengeance, she shares recipes for easy-to-love dishes such as Curried Carrot Bisque and scones that will seduce the taste buds of even picky eaters. Moskowitz has produced many great cookbooks, but this one offers uncomplicated comfort-food selections that will appeal to many omnivores. Don't be surprised if the copy you loan out never makes it back to your kitchen.

7. The Exultant Ark: A Pictorial Tour of Animal Pleasure
Jonathan Balcombe's The Exultant Ark shares the emotional lives of birds, monkeys, squirrels, and many more in beautiful photographs that help readers better understand that animals experience a wide spectrum of emotions, just like us. Look through the pages of this book with an omnivore who lights your fire, and enjoy basking in the bliss of the animals' joy.

Maya Gottfried is the author of Our Farm: By the Animals of Farm Sanctuary and the forthcoming Vegan Love: Dating and Partnering for the Cruelty-Free Gal.