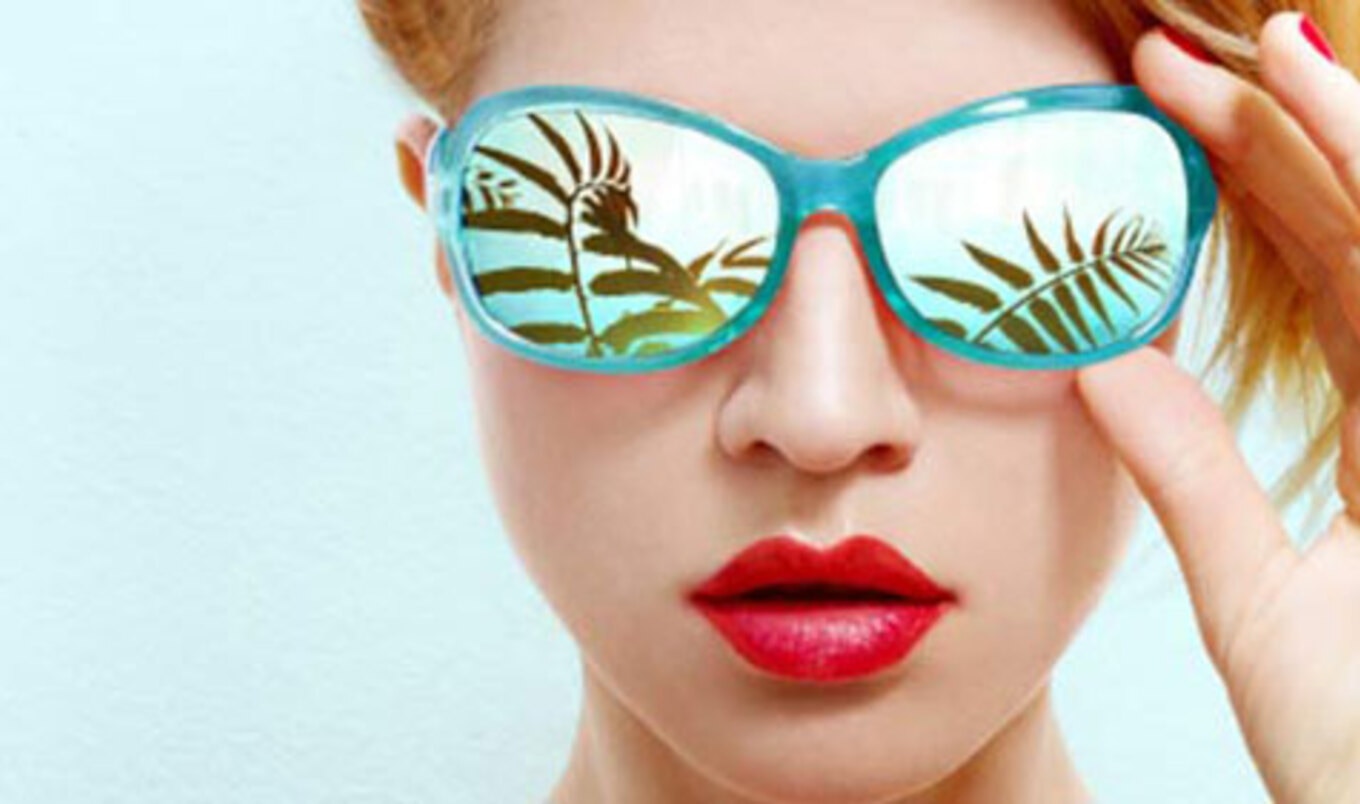 Miles from a beach? Don't worry, as we've got all the best vegan products to make you look your summer best.
August 23, 2016
---
If you've yet to take that far-flung beach escape this summer, don't worry because we've been stuck behind our desks, too, gathering and testing all of the cruelty-free beauty products to fake the prettiest glow imaginable. From locks to lips, we're giving you a rundown of all you need to beach-out your look. Our finds are so good that your friends will wonder where you're hiding the keys to your secret seaside palapa.

1. All about that base
When applying self-tanner, a smooth shave beforehand is essential. Pacifica's new summer line is full of summer scents packaged in tropical colors, and the Coconut Milk Shave Whip is piña colada in a tube. Once smooth, grab your favorite format of St. Tropez bronzer and mit to bronze that bod. We like the new Self Tan Express Advanced Bronzing Mousse: leave it on for an hour, and rinse right off. For a bit of moisture and shimmer, apply Beautycounter's new Lustro oil for a dewy, moisture-rich finish.

2. Laying the foundation
Before we dive into the fun stuff, start with some solid SPF to protect your money maker. We just tried Sun Therape's new SPF 35 that works for face and body and love its non-greasy, non-goopy feel and ingredient list that includes coconut and avocado oils. Once sun-proofed, try Pacifica's new Ultra CC cream in place of foundation. Available in Warm/Light and Natural/Medium, it provides just enough coverage to even things out. Blend Hourglass' new Ambient Light Correcting Primers that are said to blur imperfections by softening how light hits your skin.

3. More glow
Dust on some of Beauty Counter's lightweight Mattifying Powder to set and take care of excess shine, then blend in Sappho's new Emma blush, a gorgeous deep pink, borderline peach color that is flattering across a number of skin tones. If you need a little bronze boost, try Lily Lolo's mineral bronzers for a light, buildable dose of "sun." Colors come in three shades: Waikiki is the lightest, South Beach is a truer bronze, and Bondi Bronze is the deepest.

4. Easy on the eyes
Summer means sweat, and nothing is worse for keeping eye makeup in place. For that reason, ditch the shadow and liner (if you dare). A quick brush of Beauty Counter's Color Shade Eye Duo in Pearl/Champagne is a great little something to swash on lids, but we stop there. As for lashes, it's hard to beat Sappho's gorgeous New Paradigm Vegan Mascara. Formulated with candelilla wax and organic fruit, the product is a super clean choice for sensitive eyes. Give each eye a quick sweep for daytime, and a few additional ones for drama. If beach volleyball or even a walk to work in a humid city is part of your routine, Too Faced has what you need for staying smudge-free. Even better? As of this year, their popular Better than Sex mascara is now available in waterproof.

5. Let's lock lips
For subtle, pretty daytime lips, Beauty Counter's lip sheers (particularly in Petal and Rose) are a dream come true. The gold packaging is beautiful and feels very glam, while the light scent is amazing. Petal is great for a light pink that will let your natural lip color show through, and Rose has a bit more pink pigment and gives a juicier look. For Instagram-approved statement lips, the new Melted Matte line from Too Faced can't be beat. Color gets painted on with a wand, which at first feels wet like a gloss but is dried to a richly pigmented, matte finish. Try Cool Girl for a sexy nude lip that can take you into fall. That said, the vegan-approved statement lip of the season seems to be OCC's Strange & Unusual shade of it's beloved Lip Tar. The shade is a purple-y, rich color that works best when laid on thick for a night of dancing.

6. Hair today, hair tomorrow
Beach casual is about letting your hair do its thing … with just a bit of polish, of course. Drybar's Mai Tai Sea Salt Spray is great for creating beach-y waves on dry hair or on damp hair as you heat style. Our favorite look? Let hair air dry, grab a 1.5-inch curling iron, and run it through your locks, spritzing Mai Tai on each curled section as you finish each. Finger comb out at the end, and finish with Drybar's Triple Sec for a teensy bit of hold and texture.

Margaux Lushing is the founder of healthy travel site Well + Away and is always fine tuning her in-flight, natural beauty routine.