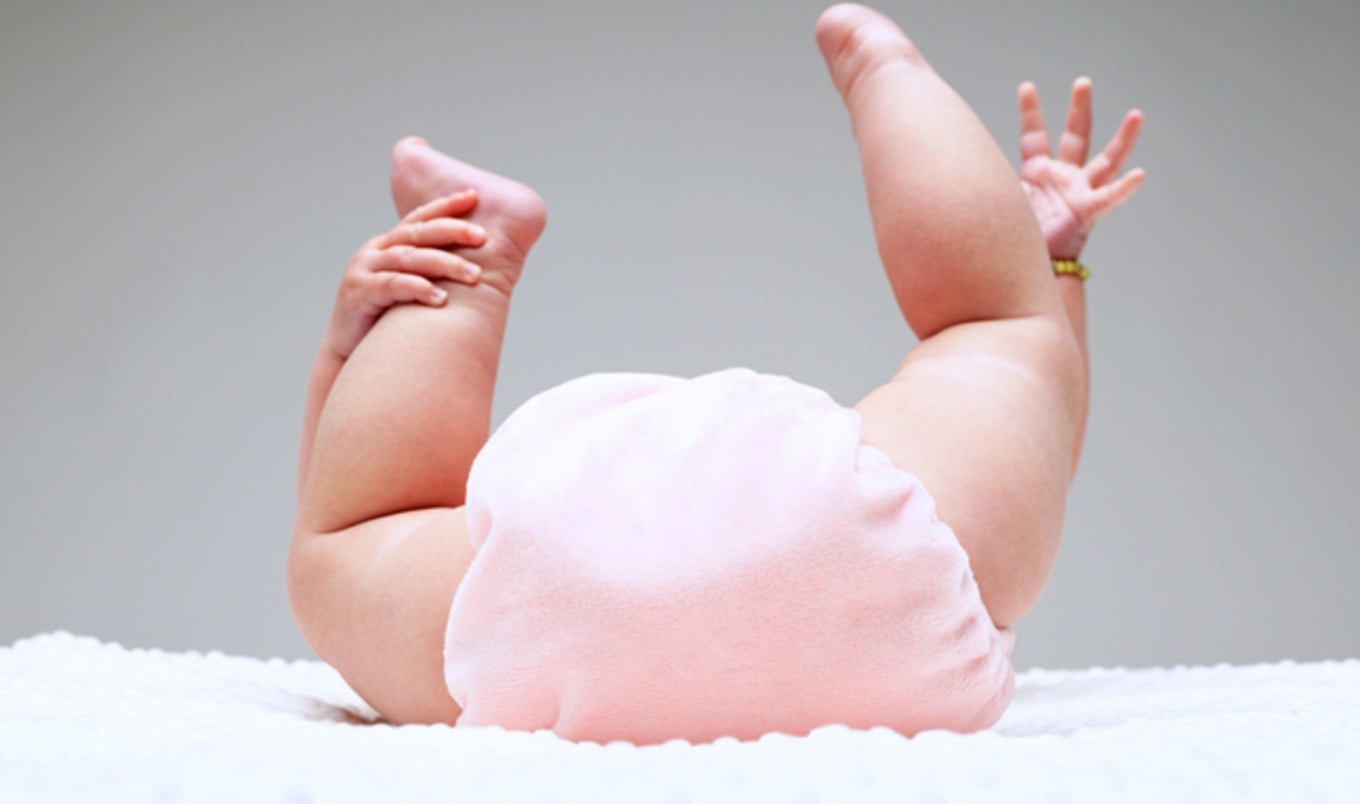 Thanks to us, there's no reason your babies' behinds shouldn't be as vegan as the rest of their bodies.
January 9, 2018
---
One issue many vegan parents might overlook is the diaper ointments for their newborn children, as many baby products—including diaper rash creams and ointments—are not vegan. Aside from the issue of animal testing, there's also a concern about the source of ingredients. Some of these non-vegan ingredients are more common than others, but the fact that any are used at all means that we, as conscious parents and consumers, need to check the labels of the products we buy. Luckily, there are vegan diaper-care products free of unsavory components available. We've researched ingredients, reached out to manufacturers, read reviews, and tested a number of different creams and ointments to create a list of both non-vegan ingredients and plant-based products perfect for your baby's behind.
Non-vegan ingredients
Beeswax (cera alba): This common ingredient in many "all natural" diaper ointments is often the only "bad" thing in an otherwise great product. Honest Company Diaper Rash Cream, Young Living Seedlings Diaper Rash Cream, and Reese & Luke Shea Butter Baby Balm all contain beeswax.
Lanolin: Derived from the wool of sheep, lanolin is found in baby products such as California Baby Calming Diaper Rash Ointment.
Cod-liver oil: Fish oil is used as a lubricant in some cosmetic products and can be found in Desitin Maximum Strength Original Paste and A+D Zinc Oxide Diaper Rash Cream.
Panthenol: This form of vitamin B5 is often derived from animal sources. Unless the company specifies, there's no easy way of knowing whether panthenol is plant-based.
Lecithin: This fatty substance, often used as an emulsifier or a skin conditioner, can come from plant or animal sources. Seventh Generation Coconut Care Diaper Cream contains lecithin, but its website verifies that it's plant-based. If you cannot verify the origin, this ingredient should be avoided.
Vegan products
Angel Baby Bottom Balm
Earth Mama Organics' ointment is one of the more readily available (and popular) vegan options. This product can be found at many health food stores, including Whole Foods Market, is available on Amazon, and has been carried by Target. Primary ingredients include olive oil, shea butter, and candelilla wax.

Shea Butter Relief Cream
Natures Paradise's thick cream has just seven ingredients, the primary one being raw shea butter. Soothing and moisturizing, this cream also works wonders for eczema, cradle cap, and dry winter skin.
Bottom Balm Diaper Creme
Adhering to its desire to avoid environmental toxins, Bathtime Baby's soft cream is made primarily of safflower oil, castor oil, and shea butter, and uses zinc oxide as a moisture barrier for irritated skin. Even better? This product is certified cruelty-free and is proudly made in the USA.
All-Natural Baby Ointment
This diaper ointment is made of a blend of several plant-based oils, sunflower wax, and healing vitamin E, and also works well for eczema and other common baby problems. Maty's is a growing company, and the products can be found in several popular grocery chains.
Coconut Care Diaper Cream
This cream utilizes sunflower seed oil and zinc oxide to protect delicate skin from rashes. Thick and creamy with a pleasant odor, this product is readily available at big-box stores and online. While Seventh Generation does not test on animals, it's worth noting that its parent company Unilever acknowledges the use of animal testing for certain ingredients in other products they manufacture.
Calendula Cream
California Baby's diaper creams contain non-vegan ingredients, but the Calendula Cream does not—and it works great on diaper rash and is formulated with healing calendula flower extract, various fruit and nut oils, and a variety of other herbal ingredients.
Raw Shea Chamomile & Argan Oil All-Purpose Diaper Ointment
This thick cream sometimes has a slightly grainy texture, but it applies very smoothly. Shea Moisture products are widely available in big-box stores, and while Shea Moisture is cruelty-free, its parent company Unilever tests on animals for certain ingredients in other products. One ingredient—Retinyl Palmitate—is a known reproductive toxin. Whether or not this ointment is a good choice depends on the consumer's values.
Baby Miracles Diaper Rash Ointment
This ointment uses the power of herbs to heal and protect baby's sensitive skin, while shea butter and various fruit and nut oils lock in moisture. Shear Miracle Organics make salon-quality products with organic, vegan ingredients and are available for purchase on their website and through Amazon.
Holly Scudero is a freelance writer and copyeditor, a military wife, and a mom of two little ones.