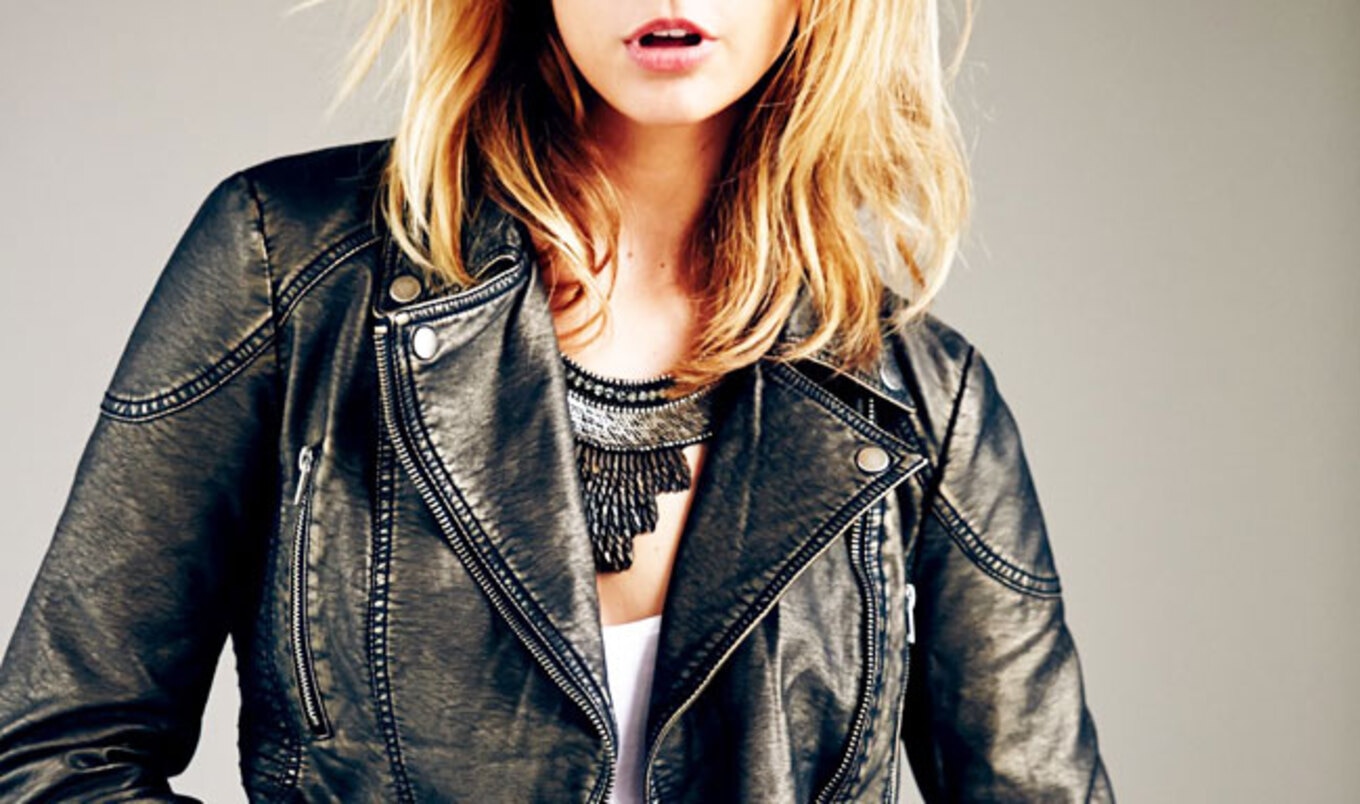 An array of cruelty-free options is one reason animal-based leather is finally going out of style.
July 31, 2017
---
For years, pleather has been the most popular alternative when purchasing animal-based leather handbags, clothing items, and home goods. Often, products made from animal leather have a high price tag because, in order to preserve the material, they're hand sewn, dyed, and cut to shape. The leather industry claims that producing its products is merely "recycling" the skins of animals discarded by the food industry, but anyone who has seen recent documentaries such as Food, Inc. or Cowspiracy knows the negative impact that the food industry has on animals, the environment, and humans. This heightened awareness of animal agriculture has had a massive impact on the materials that fashion brands are choosing to use today. For evidence, look at designers such as Stella McCartney and Vivienne Westwood, who have already taken their brands in the animal-friendly direction. Furthermore, emerging companies such as Gunas and Matt & Nat are making 100-percent vegan products using faux leathers that are just as stylish and chic as the supposed "real thing." But what exactly are these vegan leathers, and how are they made? We've wondered the same, which is why we're highlighting the three most popular fake leathers on the market.
1. Pleather
Though animal friendly, pleather isn't necessarily environmentally friendly. Pleather can be divided into two main materials: polyurethane and polyvinyl chloride. The difference between the two? Polyurethane can take thousands of forms, but when solid and stretched to resemble a fabric, it has a rubbery texture. In contrast, polyvinyl chloride (PVC) is the world's third-most widely produced synthetic plastic polymer. Additives and pigments are added to PVC during its production to resemble real leather. Those pleather pants you bought? They're probably made from a combination of these two materials. Pleather is most commonly used in the production of upholstery, clothing, footwear, and fabrics in which a leather-like finish is required but the use of actual leather would be unethical.
2. Vegan leather
Vegan leather is also thought to be more of an animal- and environment-friendly material, but the manufacturing of some of the chemicals and additives used to produce vegan leather aren't environmentally friendly at all. The most common are Birkibuc, Birko-flor, Kydex, Lorica, PVC, and Vegetan (Birkibuc and Birko-flor have the look and feel of nubuck leather). If you have a pair of Birkenstock sandals, they're easier to clean and more comfortable than 100-percent leather sandals because they're made with Birkibuc and Birko-flor, while Kydex has a combination of acrylic and PVC characteristics that are used in the making of vegan leather clothing, accessories, and home goods due to its unbeatable properties: it's waterproof, scratch resistant, and doesn't shrink like "true" leather. Furthermore, Lorica is a synthetic that is most commonly used in the production of faux leather watch bands. The material is made of high-tech micro fibers that resemble real leather that are also fire resistant. Finally, Vegetan is perhaps the most popular material used in vegan leather because it's the toughest, hardest-wearing fabric to use for clothing and shoes. It's also water resistant, breathable, and has a smooth finish that's easy to clean.
3. Naugahyde
Naugahyde is a faux-leather material produced primarily in the United States. It's a plastic leather composed of a knit-fabric backing that's coated with PVC for a smooth, easy to clean finish. Mainly used in the design industry as a substitute for real leather upholstery because it can cover furniture seamlessly, naugahyde resembles animal leather so closely that if it's not maintained for a long period of time, it can age or stain like "real" leather would. Besides being used for upholstery, naugahyde is a material used in the making handbags and shoes.
Anastasia Barbuzzi is a health and wellness enthusiast, journalist, freelance writer, and founder of Written Girl.