Climate Week is returning to New York City for the 13th year September 20 to 26, and this year's agenda will place a brighter spotlight on animal agriculture—for good reason. "The global food system currently contributes 21 to 37 percent of total greenhouse gas emissions, and global emissions from the food sector are expected to continue rising as more people are lifted out of poverty and the population grows," says Tim Ash Vie, director of the Under2 Coalition Secretariat at the Climate Group, which is hosting the event.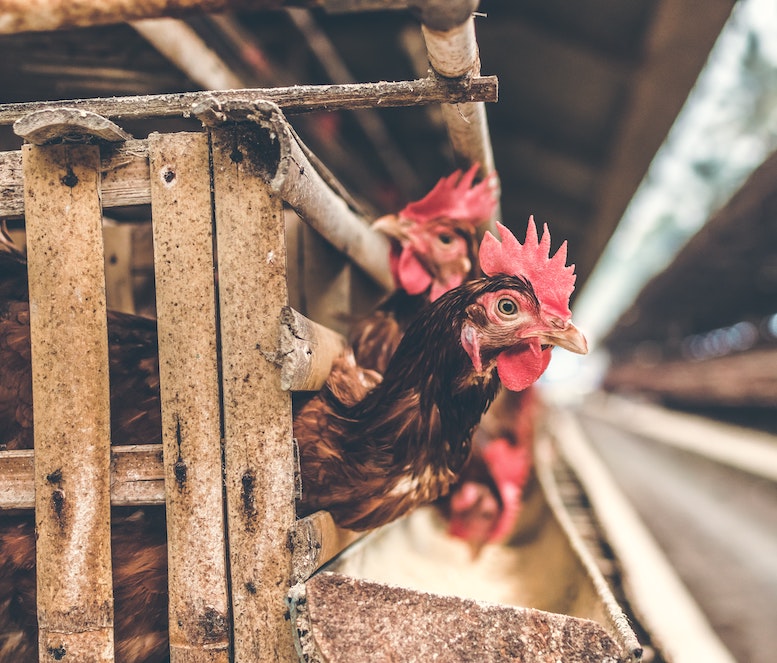 Turning to food to solve the problem
The Climate Group will host an event on September 23 on agriculture and land use as part of its series of thought-provoking, action-oriented sessions. "Although it's been covered by other organizations in the past in the many events that take place across the week, this is the first time we've held our own event as the Climate Group, and this reflects a new area of work we have started around food systems," Vie says.
Traditional environmentalist organizations have been slow to address the issue of food and climate change. The eye-opening film, 2006's An Inconvenient Truth, didn't touch it. When asked, Al Gore stated animal agriculture was "too inconvenient of a truth." Even years later, environmentalist groups promote the same ineffective tropes: take shorter showers, walk or bike to work, turn off any unnecessary electricity, bring your own bag, use a reusable water bottle … All of these are noble habits, but ineffective when compared to the individual power of diet choice. An Oxford University study claimed that the single most effective way to combat climate change on an individual level is to go vegan. And yet, the Sierra Club isn't advising its members to make a simple switch from dairy to plant milk.
The Climate Group is finally addressing the 3,000-pound cow in the room, and it's looking to finally change the food system. Vie recognizes that there is
"A clear need to promote and support the transformation of our food systems away from destructive conventional farming approaches toward regenerative and restorative agricultural principles, which include protecting nature, biodiversity, and local communities."
Vegan chicken and climate change
One organization, though, will be putting plant-based eating front and center during a special event it's hosting. "Livestock production makes up at least 14 percent of global greenhouse gas emissions, and we aim to raise awareness of how skyrocketing meat consumption contributes to climate change and the demand for meat fuels factory farming," says Joe Loria, Meat Reduction Campaign Manager for World Animal Protection, US.
To do so, the organization has partnered with Daring Foods—a company that produces plant-based chicken—to bring a vegan food truck to the city. Coined the Meating Halfway food truck, the hybrid solar-powered mobile kitchen will be parked in Union Square in New York City on September 23. While supplies last, passersby will be served Daring's Jerk Chicken Satay. Those who register here will receive a complimentary Meat Reduction Starter Guide.
"Our goal is for the public to learn why it's critical to reduce their consumption of meat, dairy, and eggs and learn how delicious it is to add plant-based foods into their diet," Loria says. Plant-based proteins are far less resource-intensive and produce significantly less greenhouse gas emissions than their animal-based counterparts. According to Leah Garces—author of Grilled: Turning Adversaries Into Allies in the Chicken Industry—greenhouse gas emissions for poultry are 11 times greater than the emissions for beans, serving for serving. That's huge.
To check the full schedule of New York Climate Week's events, visit climateweeknyc.org.
Karen Asp is the author of Anti-Aging Hacks and award-winning journalist, as well as a fitness pro certified in plant-based nutrition, world record-holding athlete (in Nordic walking), vegan mentor with PETA, and board member with Uplands PEAK Sanctuary, Indiana's first farmed animal sanctuary.