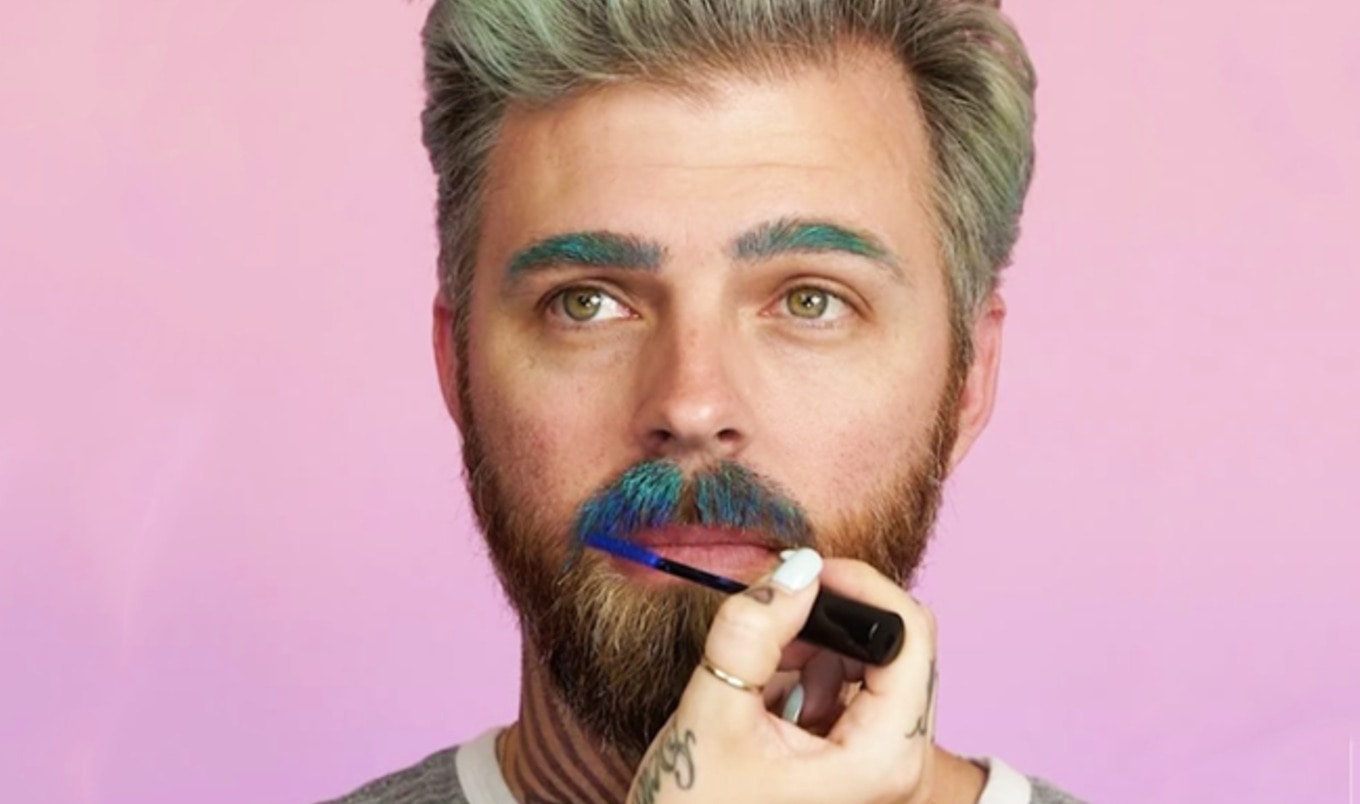 Luminous, pastel, and rainbow bits of magic—from makeup to cupcakes—are at-the-ready for us to sprinkle into our mystical lives.
April 9, 2019
---
What could be more tantalizing than a mythical horse prancing around with a rainbow-swirled horn and a trail of sparkles radiating outward? From Starbucks' tone-changing frappuccinos to Miley's unicorn onesie, colorful unicorn products are the must-have of the moment. This list of vegan unicorn items is everything you didn't even know you needed … but obviously you do.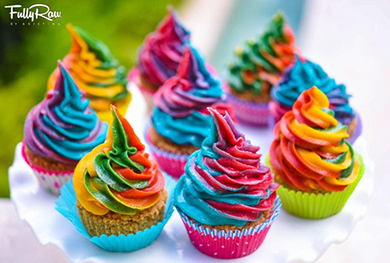 1. Fully Raw Vegan Rainbow Unicorn Cupcakes
FullyRawKristina whips up some beautiful rainbow unicorn cupcakes that, believe it or not, are fully raw. If you are looking to indulge in some delicious bites of rainbow goodness, look no further than these DIY psychedelic cupcakes complete with colorful, swirled frosting made from natural ingredients. The most delicious way to get your daily dose of raw fruits and vegetables is definitely in unicorn-cupcake form.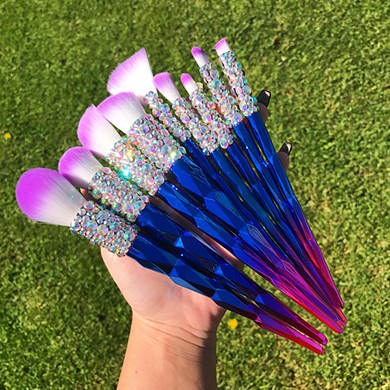 2. Rainbow Bedazzled Unicorn Makeup Brushes
Iridescent crystals will glimmer as you dust your face with your bedazzled unicorn-horn makeup brushes and your favorite cruelty-free highlighter. These brushes will bring out your nymph-like countenance and dazzle your mythical comrades, drawing all eyes to you at your next fairytale ball—or walk through the grocery aisle. Vegan, synthetic hair and radiant Swarovski crystals are hand-set atop these ombré-style brushes by OnyxMoonlight to ensure each one has a unique charm.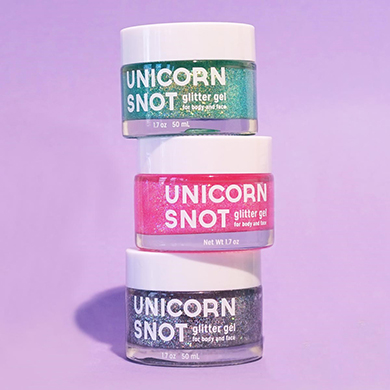 3. FCTRY Unicorn Snot Glitter Gel
Face, body, hair, tail—you can cover any membrane with this glimmering unicorn snot to make you sparkle. These shimmery gels come in five long-lasting colors including pink, silver, purple, gold, and blue to make you an effortless show-stopper and bring back the classic 90s glitter gels trend we all loved with a fresh unicorn-spin. FCTRY assures Unicorn Snot lovers that "No animals, magical or not, were harmed in the making of this product."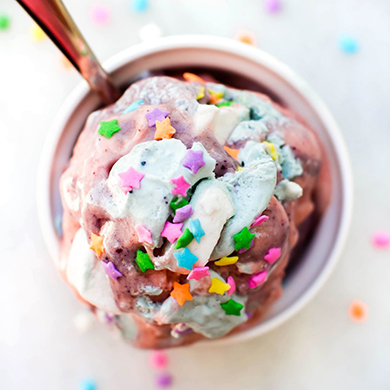 4. Vegan Unicorn Nice Cream
Nice Cream is soaring to the next level with layers of rainbow-unicorn indulgence in every bite. Glow by PopSugar shows us how to make a quick batch of DIY vegan nice cream that is surprisingly healthy and simple. The multi-colored scoops are made from all natural ingredients such as strawberries, blueberries, spirulina, and coconut cream. Topped with rainbow star sprinkles, this delicious treat is great for cooling down to beat the heat and showing off your skills as a vegan nice cream maker extraordinaire.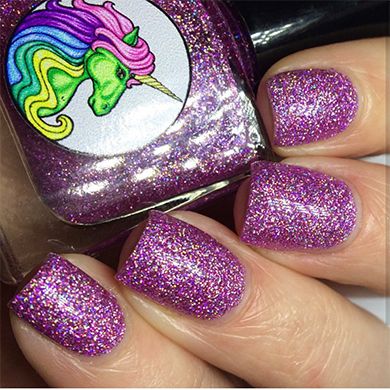 5. Radioactive Unicorn Vegan Nail Polish
Radioactive Unicorn lets you wow admirers and leave frenemies seething with envy as you rock this holographic, Barbie-sparkle nail polish. All colors are unicorn-inspired and cruelty-free with names that show off their bad and bougie personalities—including purple Basic Witch Repellent, silver Hex Your Ex, and orange Whisky Business!. Unicorns are vegan but they can also be sassy, so embrace your bolder side and get ready to impress with these formidable nail colors.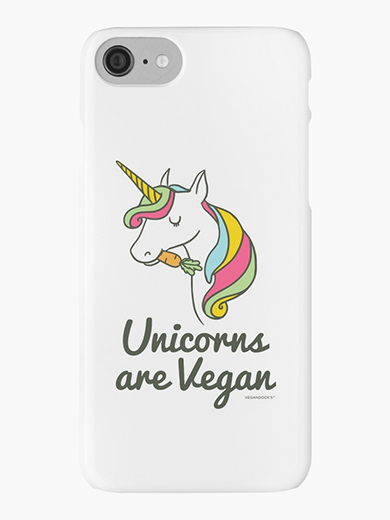 6. Unicorns are Vegan Clip-On Phone Case
This unicorns are vegan phone case lets you show off your magical powers—both from being vegan and a unicorn. The case is slim-fitting, shatter-proof, and features a super cute unicorn munching on a carrot. What better way to engage in some light vegan activism than by jumping on the unicorn trend and carrying it around in your hand all day while you text?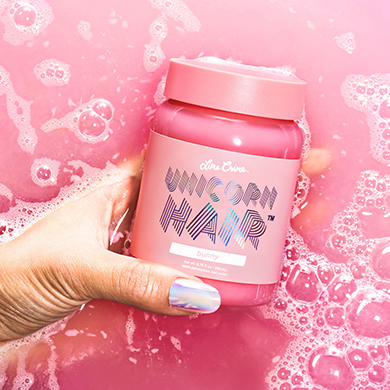 7. Unicorn Hair Semi-Permanent Fantasy Color
Unicorn Hair from Lime Crime is an entirely vegan line of semi-permanent, fantasy hair dyes that let you have that color you've been dreaming about. Unicorn Hair comes in 13 brilliantly bright colors that "make you look like a unicorn!" The product boasts its easy-to-use application and professional quality results. If you've been searching for the perfect product to make a daring change to your look, unicorn-colored hair will certainly make a bold and luminous statement.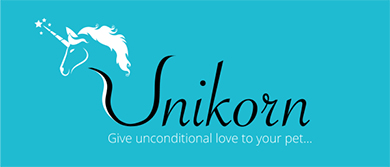 8. Unikorn App—Everything You Need for Your Companion Animal
As vegans and unicorn enthusiasts, we want all the best for our companion animals. The Unikorn app is an all-inclusive source that lets you have everything your dog, cat, or unicorn might need delivered right to your home. Walking, boarding, food delivery, vet on request, and more are all available for your companion animal at the click of a button on this mystical, unicorn-themed app and website. Unikorn also features a service called Butterfly, a social media forum specifically for animal-lovers, where they can share all their cutest pictures and stories about their best friend.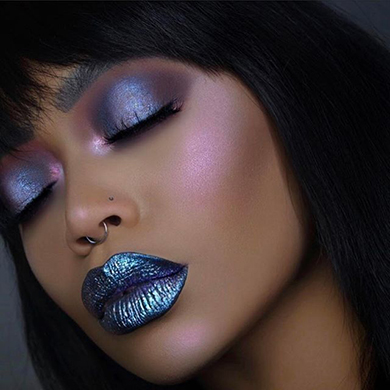 9. Iridescent Diamond Crushed Black Unicorn Lip Topper
"Wanna sparkle like a fairy on acid?" Black unicorn diamond crushers can help. This glamorous lip topper will catch the light as you dance the night away. This black unicorn color is reminiscent of a galaxy-theme with an added boost of sparkle to enhance this iridescent sensation. Wear these dashing diamonds on their own or pair with any of Lime Crime's line of cruelty-free lipsticks and eye shadows for a truly ethereal, unicorn-goddess look.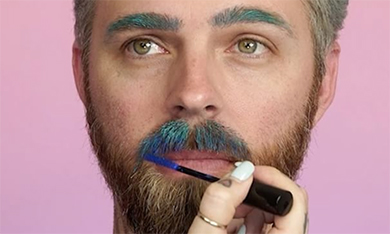 10. All the Vegan Beauty Glam on this Majestic Man-icorn
Cruelty free makeup and style you-tuber Kristen Leanne transforms her husband into a man-icorn using all vegan makeup products. The beauty-guru created this manicorn by brushing her husband's mane with a series of brightly colored, cruelty-free mascaras from Pop Beauty's Lashy Flashy line. Kristen Leanne's Instagram-tutorial lets anyone turn their man or woman into a stunning unicorn that they can ride off into their very own fabled haven.
Courtney Lodin, a former Editorial Assistant for VegNews, believes firmly in the existence of mythical creatures—and her favorite unicorn is Lady Rainicorn.