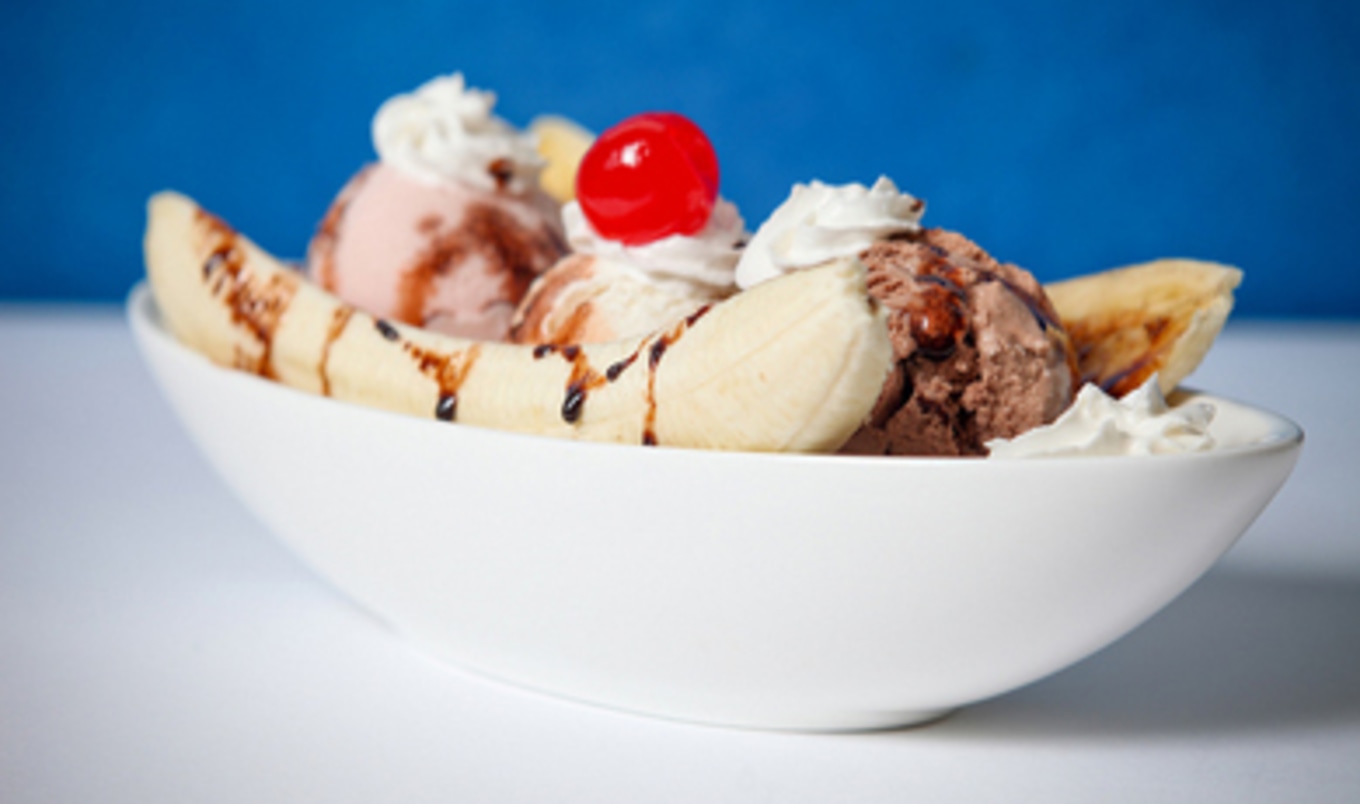 Celebrate National Chocolate Ice Cream Day on June 7 with one of these dairy-free treats.
June 5, 2012
---
June seventh may just seem like any ol' day to some, but to those of us who are fortunate enough to be in the obscure-holiday know, it's National Chocolate Ice Cream Day! Just because you don't support the dairy industry doesn't mean you can't enjoy a cool cocoariffic creation. Here's the lowdown on making the most gloriously meltable masterpiece possible for this decadent day.
Super Scoops
Dairy-free chocolate ice cream comes in a wide variety of store-bought forms, with some of our favorite purveyors including Coconut Bliss, So Delicious, Purely Decadent, and Double Rainbow Soy Cream (to name just a few). But should you be ready to remix your ice cream regimen for the sake of this sacred celebration, there are plenty of ways to spice up your frozen fantasy—literally! Got an ice cream maker, you lucky thing? Try this Vegan Spicy Chocolate Ice Cream recipe from HelloGiggles, or the perennial staff favorite: Hot Chocolate Ice Cream, studded with vegan marshmallows. Blend chocolaty goodness with peanut butter, cherries, and bananas for Elvis Ice Cream, a frosty take on the King's favorite (and infamous) peanut-butter, bacon, and banana sandwich. Looking for a quick recipe for the simple stuff? Try VegNews' signature cashew-based formula.
Shake It Up
For those of us who prefer to drink our ice cream, there is a mystical, highly coveted invention known as the milkshake. Whip up one of those cocoa-laced chillers to show the world that June 7 is your summer Christmas—a day for appreciating the things in life that are truly important. Like chocolate ice cream. Enjoy a Peanut Butter-Chocolate Chip Cookie Milkshake, combining three supreme forces (peanut butter, chocolate, cookies) into a truly decadent treat. For a hot summer's day, a Double Chocolate Chip Shake will be both cooling and creamy—be sure to make enough to share to avoid envious glares. Still working off those holiday pounds? Try a healthier (but similarly satisfying) Raw Mint Chocolate-Chip Milkshake, or a chocolate-swirled Vegan Vanilla Zebra Milkshake, made with light coconut milk, chia seeds, and cacao powder. Finally, we could never forget the classic ice cream float. While we're sure you know the basic formula (scoop ice cream, pour soda, effervesce, enjoy), you might be a little more intrigued by the Irish Car Bomb Beer Float—we sure are. Because who knew that all a float was missing was a festive, boozy twist?
Top It Off
Should you be such an ardent devotee of Chocolate Ice Cream Day that you decide to throw a relevant commemorative féte, don't forget to bring out the big guns. And by "the big guns," I mean "a mindblowingly delicious assortment of ice cream toppings." For starters, arrange a Build-Your-Own Vegan Ice Cream Sandwich Bar, complete with miniature candies, marshmallows, nuts, and fruit to make some next-level handheld cookie heaven. Spoil your guests with a Chocolate Ganache Glaze and drizzles of Vegan Caramel Sauce for maximum impact.  And for an end-of-the-meal pick-me-up, try a Mocha Delight, which is a chocolaty take on the popular Italian affogato.