We may not always feel like being in a steamy kitchen, but these recipes will get you excited to cook—with or without the heat. These plant-powered dishes make use of the last of summer's bounty, require minimal-to-no cooking, and will keep you satisfied this summer and beyond. From vegan versions of soul food to creative fusions of Mexican, Asian, and Southern cuisine, these recipes have something for everyone.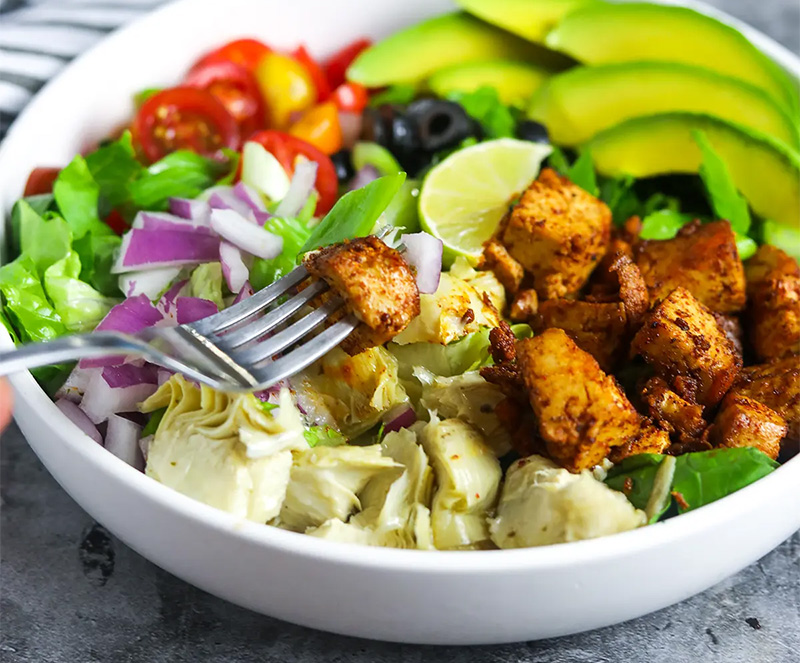 1. Cajun Tofu Salad by Healthier Steps
If the heat is too intense to even think of turning your stove on—or you're just craving something a little lighter than your usual fare—then you need this tantalizing salad in your life. It's packed with beloved vegetables like avocado, artichoke hearts, olives, and onion, but the star of the show is the Cajun-spiced tofu. The best part: It's a hearty meal you can have ready in under 30 minutes.



2. Vegan Pesto Pizza by The Canadian African
You won't ever feel disappointed when you're planning pizza for dinner. Rather than using a tomato-based pizza sauce, this pizza recipe calls for a quick, budget-friendly pesto sauce made with cashews, lemon, parsley, and spinach. You can top your pizza with any vegetables you'd like—although fresh summer tomatoes are highly recommended.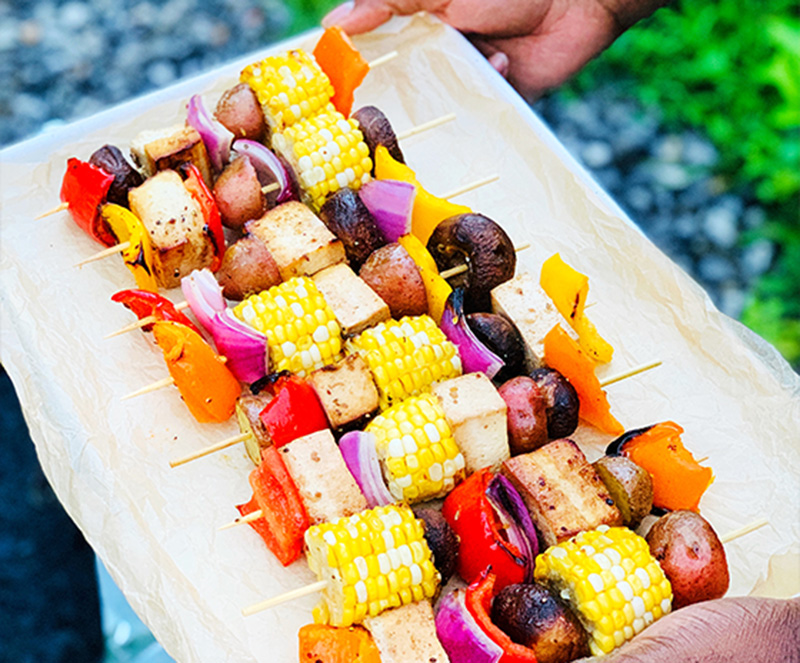 3. Grilled Vegan Kebabs with Tofu by The Vgn Way
Vegans are already well-versed in the abundance of grilling options that don't involve meat, and this is just one of them. These kebabs feature colorful bell peppers, juicy portobello mushrooms, sweet cobs of corn, and hearty red baby potatoes, as well as Korean BBQ tofu. Serve them hot off the grill with wild rice and a fresh salad to make it a satisfying anytime meal.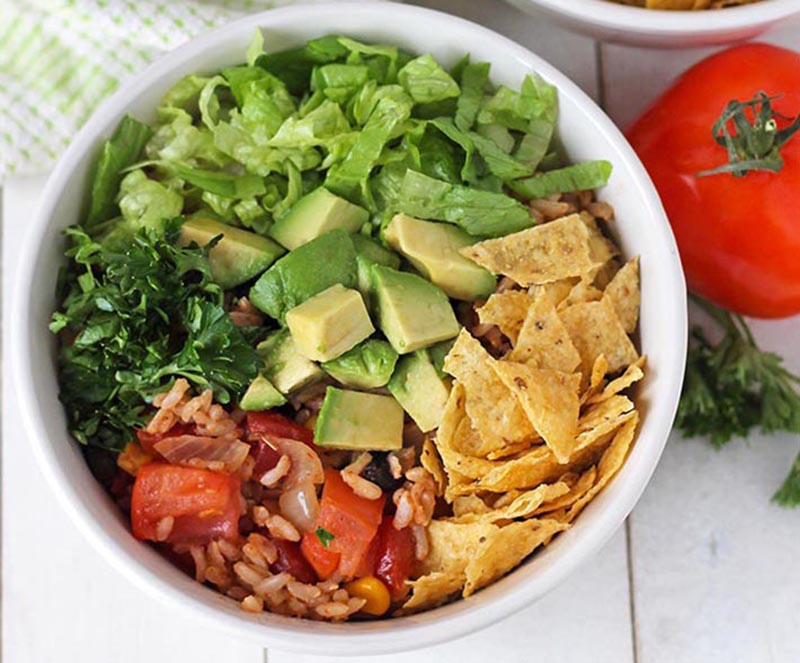 4. Taco Rice Bowls by Delightful Adventures
The base of this quick and easy dish is seasoned rice with black beans, which is then topped with diced avocado, shredded romaine lettuce, fresh cilantro, and crunchy tortilla chips, giving this meal a range of different textures and flavors. To take these bowls to the next level, top them with your favorite taco toppings like vegan sour cream and vegan cheese shreds, or hot sauce and jalapeno slices for a little heat.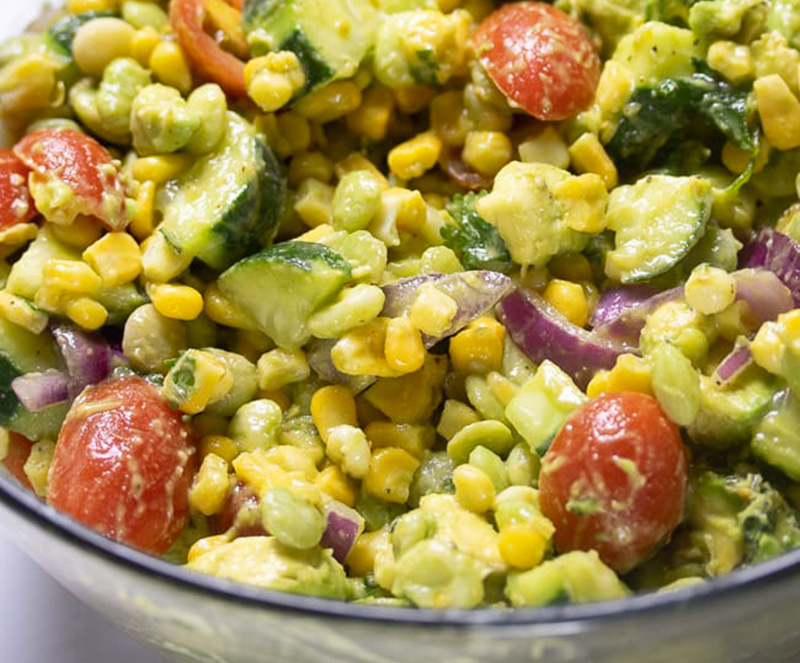 5. Lima Bean Corn Salad by Vegan with Curves
This fresh, 20-minute salad is crunchy, creamy, and an ideal summertime meal. It's topped with a spicy homemade lime-and-chili dressing and can be made ahead with fresh or frozen corn. It's also versatile enough that you can swap out the vegetables, like the tomatoes for red peppers if you don't have them on hand.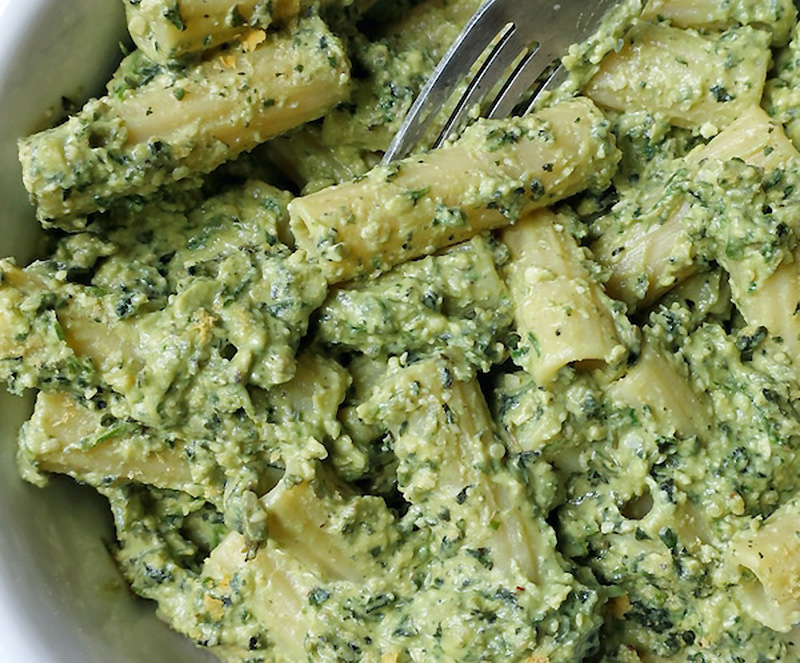 6. Vegan Pesto Pasta by From the Comfort of My Bowl
Unlike most pesto sauces, this one calls for no oil or nuts, but the result is still thick and creamy because of a few smart swaps (think avocado and hemp seeds). This is a low-effort, quick pasta dish that's perfect to turn to when you don't know what to make for dinner or you're looking for something light and fresh.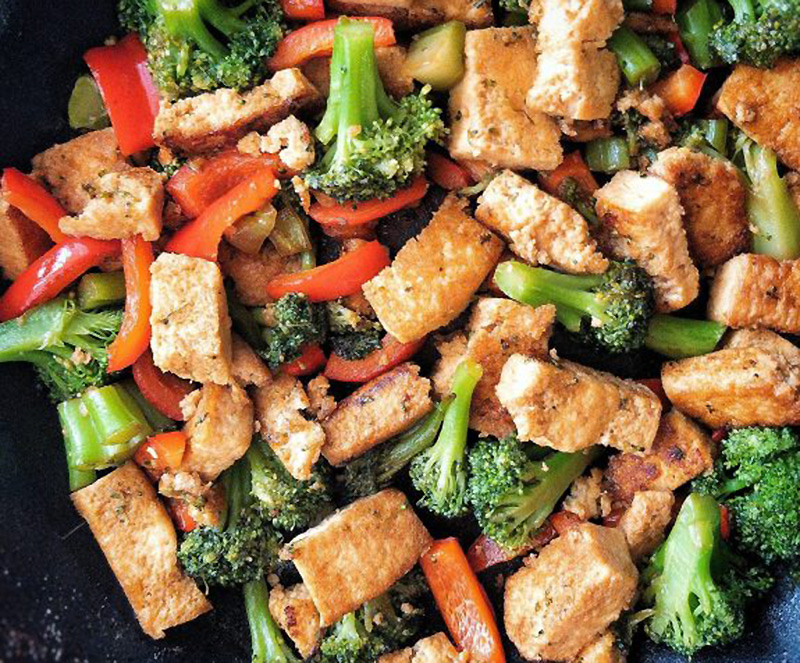 7. Vegan Teriyaki "Chicken" Stir Fry by Plant Based and Broke
All you need to make this dish are six simple ingredients: tofu, broccoli, a red bell pepper, teriyaki sauce, and soy sauce. The special way the tofu is treated in this recipe makes it absorb more marinade and it gives in a more "meaty" texture (hint: you freeze your tofu first). This dish is versatile because the vegetables can be swapped for any others, based on what you have in your refrigerator or what's coming out of your garden.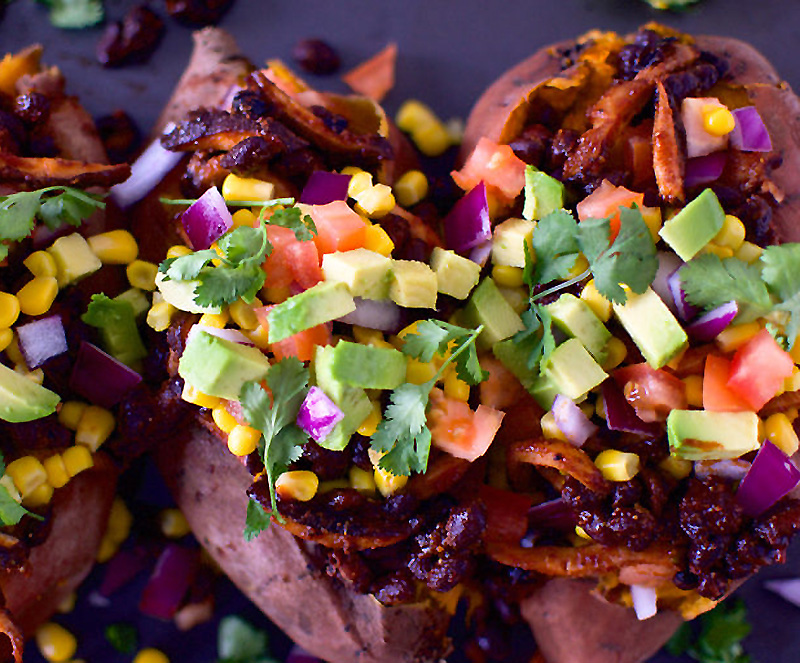 8. BBQ Taco Stuffed Sweet Potatoes by I Can You Can Vegan
Baked sweet potatoes and stuffed tacos collide in the very best way for this recipe. Bake your sweet potatoes (or pressure-cook them to avoid the oven), stuff them with a sautéed mix of mushrooms and black beans, then top with juicy tomatoes, ripe avocado, and fresh cilantro to make this a filling yet light dish that will keep you satiated.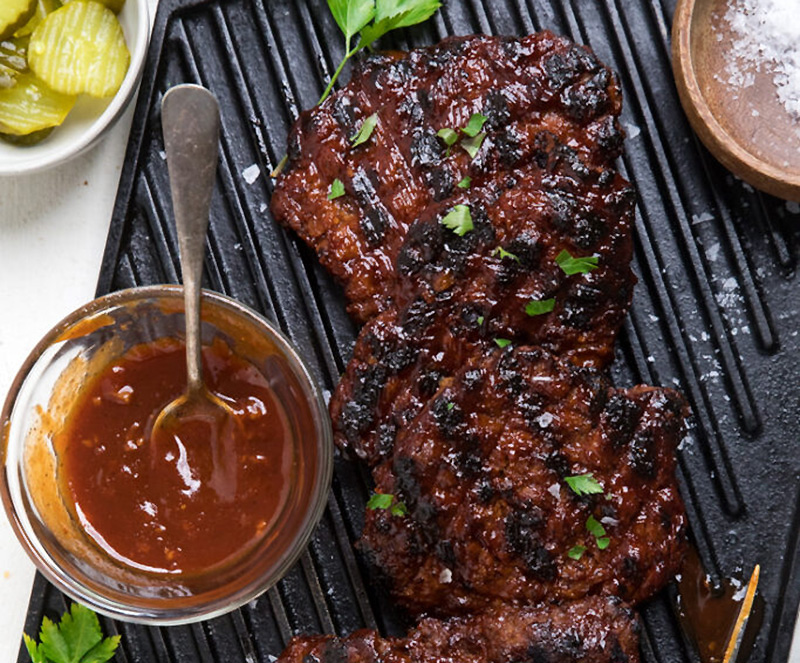 9. BBQ Seitan "Chicken" by Make it Dairy Free
Add this mouthwatering seitan chicken recipe to the menu for your next vegan cookout. It's grilled to perfection and slathered with sticky-sweet barbecue sauce. Serve with your favorite salad or side of choice to make it a complete meal. Be sure to watch their video to see the seitan being made—it's easier than you may think.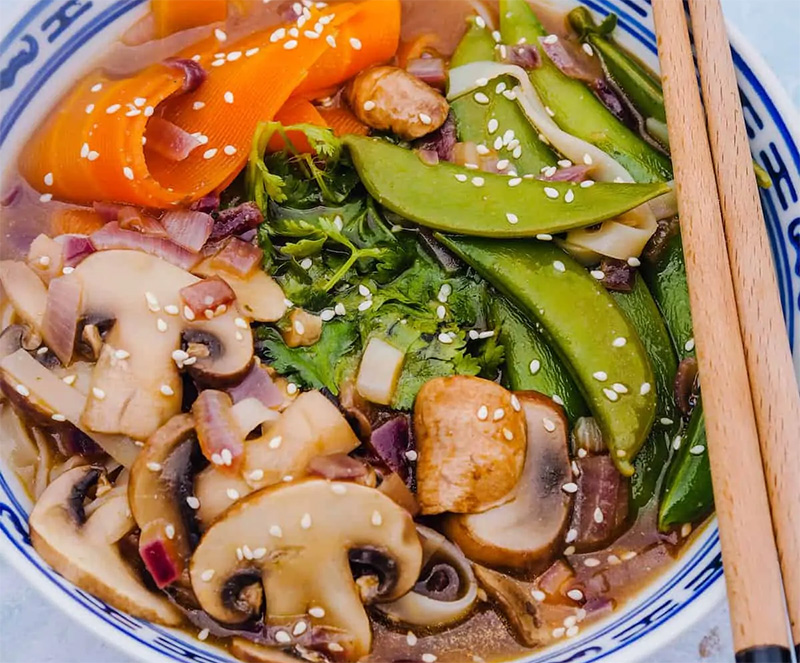 10. 20-Minute Vegetable Ramen by Ethically Living
Even though it's summer, we still get occasional cool, rainy days when all you want to do is curl up on the couch and watch TV. This recipe is exactly what a day like that calls for: a simple, comforting ramen recipe filled with oodles of comforting rice noodles, along with sugar snap peas, mushrooms, carrots, and bok choy in a warming vegetable broth.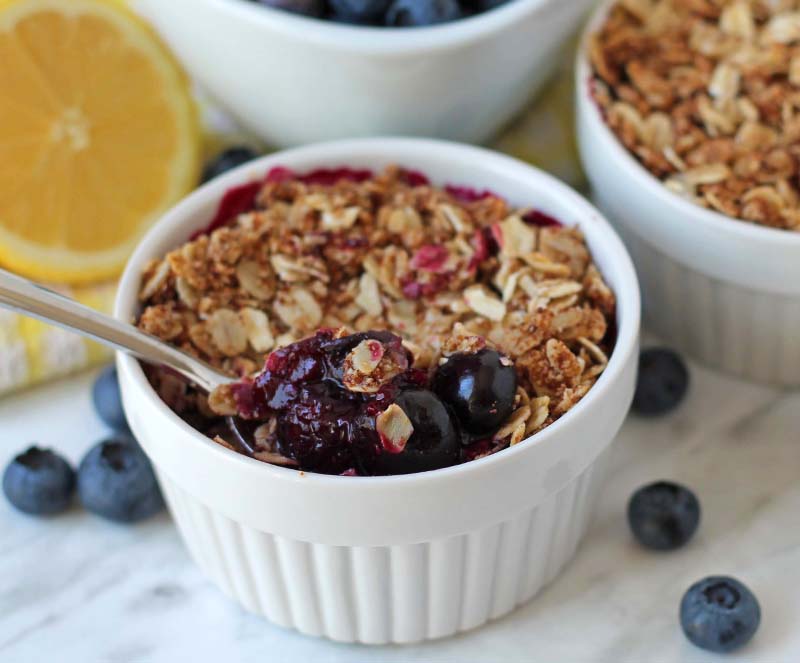 11. Blueberry Crisp by Delightful Adventures
After you've finished off your meal, you may be looking for something sweet. What better way to take advantage of sweet summer berries than turning them into a crisp? This one uses fresh blueberries, but if they aren't in season in your area, frozen blueberries can be used instead. The lightly sweetened berries are topped with an oat mixture and then baked to perfection.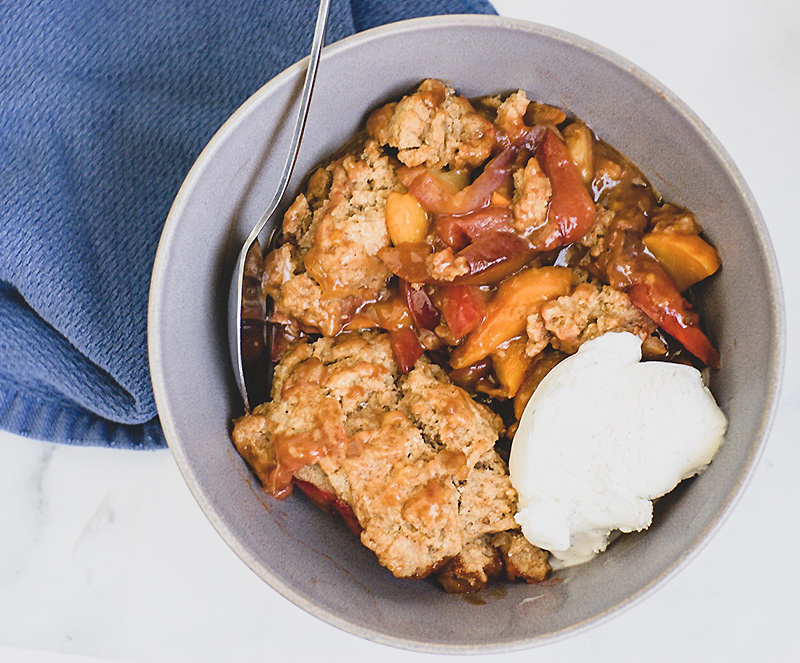 12. Stone Fruit Cobbler by Baumassfoods
A combination of sweet, lightly spiced stone fruits topped with a flaky biscuit dough is the epitome of summer desserts. You'll be the star of your next cookout or dinner party if you bake this dish. Serve it plain or kick it up a notch with a scoop of your favorite vegan ice cream (we suggest NadaMoo! vanilla bean).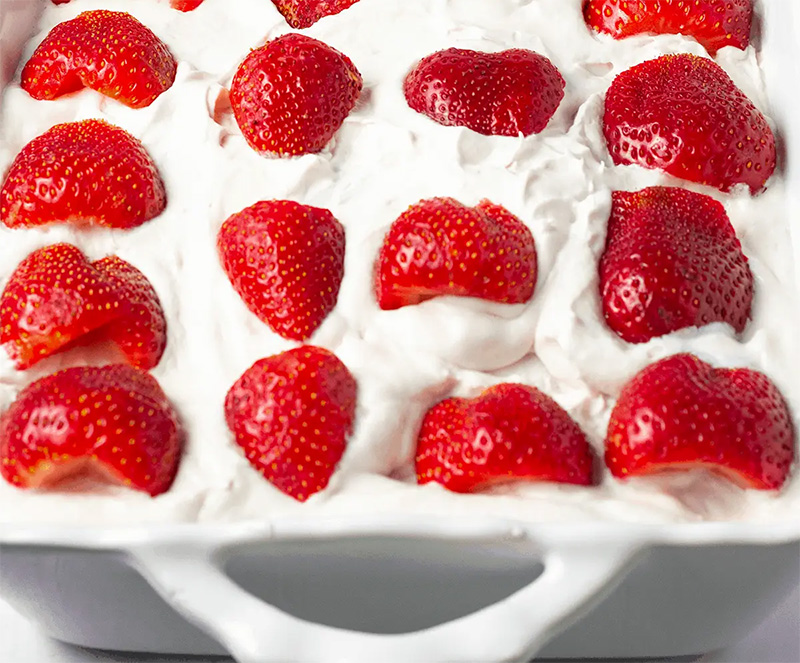 13. Strawberry Icebox Cake by Healthier Steps
A classic summertime dessert made vegan and gluten-free, this icebox cake is an impressive way to end any meal. It looks and tastes more complicated than it actually is (it requires only four ingredients). Plus, there's no baking required for this layered dessert. Don't be surprised if all your guests ask for seconds.
Gwen Leron is a Canadian freelance writer and food blogger.