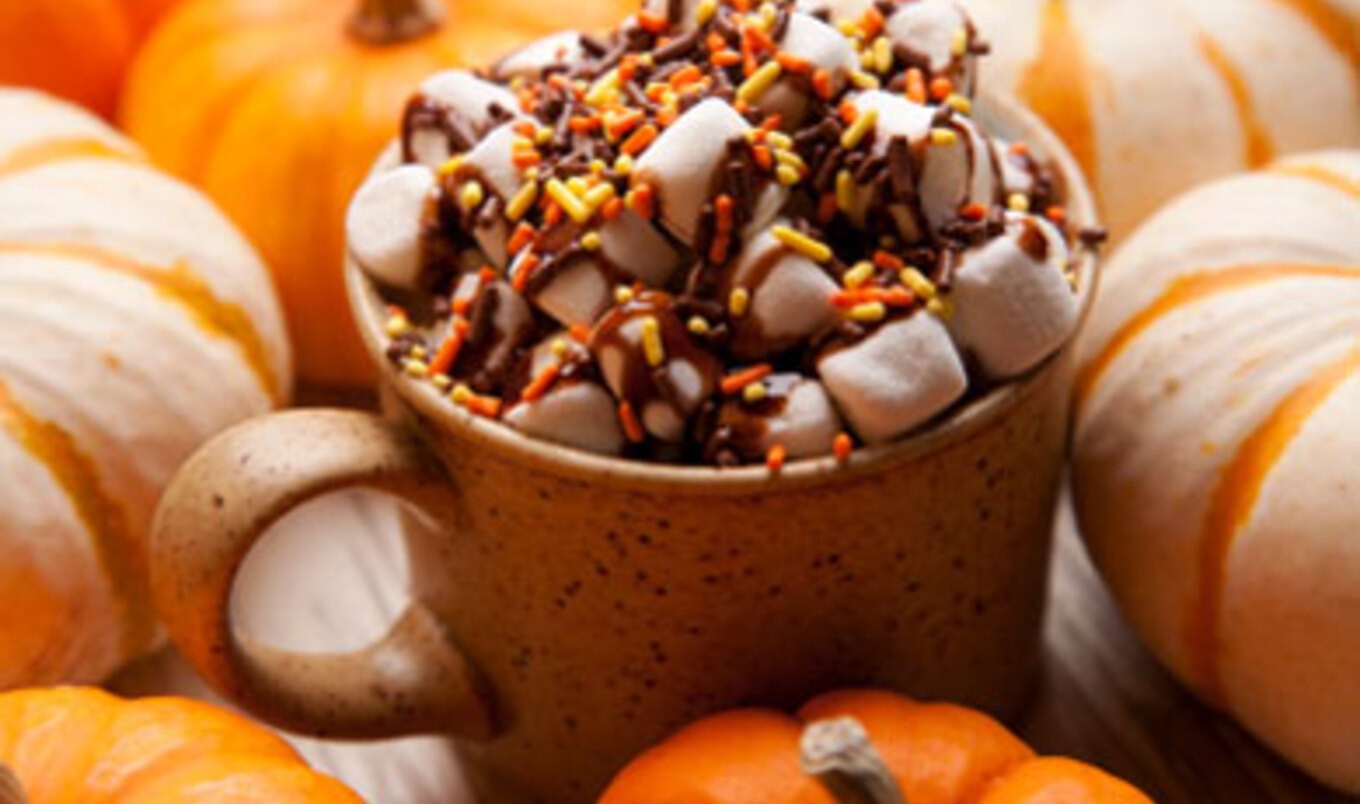 When there's a nip in the air, make sure there's a sip in your cup with our favorite warm and cozy drinks.
November 14, 2010
---
It's still dark in the morning when you wake up, and stepping out of your bed sends chills up your spine. Your tan is fading—not that anyone would notice under the four layers of clothing you now wear to work; and when you come home at night, all you want to do is put on your fuzzy socks and hibernate, because again, the sun is long gone. You get it—it's cold-weather season. But rather than cursing the frigid temperatures, battle them with a piping hot, relaxing drink. Try out some of our beloved libations, paired with treats that challenge any piña colada.
Crave-worthy Ciders
When it comes to the fruits of the season, it doesn't get much more autumnal than apples. Relive your class trips to the apple orchard with at-home hot apple cider. Start with the basic hot apple cider and donut combination—a favored fall tradition. Add another flavor of the season with Mulled Cran-Apple Cider, and pair the tanginess with Grandma Jeanette's Strudel. Or try spicing up your cider with Chai Spiced Cider, served up with delicious Apple Dumplings. And when entertaining, Holiday Apple Punch packs a lot of, well, punch. Serve with a heaping platter of Oatmeal Cookies, and you will have some happy house guests!
No-Egg Nog
Oh, you thought being vegan meant you couldn't enjoy the frothy holiday drink? Think again! You can't go wrong with good old-fashioned Holiday Nog or more traditional Soy Nog. Or for some added holiday "spirit," try the delicious Aunt Barbara's Favorite Nog recipe. And for all those pumpkin-lovers out there, head straight for homemade Pumpkin Nog. A wide array of holiday flavors go with the sweet, nutmeg taste of nog. Bake up a batch of Peanut Butter, Banana, Chocolate Chip Bread for an afternoon treat, or Pumpkin Pie Cookies for delights everyone's sure to love. And you can't go wrong with good old-fashioned gingerbread, in the form of chewy gingerbread cookies or gingerbread cake.
Tantalizing Tea
When the cold starts creeping in and you get that familiar tickle at the back of your throat, never letting a big box of tissues out of your sight, there are few things that can make you feel better than a piping hot cup of tea. Perfect for any winter ailment or simply for some late-night reading, tea warms from head to toe. Hot Ginger Tea and Russian Tea are classic tea staples, paired with elegant Chocolate Orange Scones or Shortbread Cookies. To Kill My Head Cold Tea could make you fill better in no time, and when you do, reach for the Spice Cake! And to save a couple extra dollars for the upcoming holiday spending, make your Chai Tea Latte and Holiday Biscotti at home.
Hot Chocolate
Why mess with perfection? There is arguably nothing better on a frosty winter night than hot chocolate. Start with basic Hot Chocolate, and then move onto something a little more sophisticated such as French Drinking Chocolate. For the ultimate rich experience, try Decadent Hot Chocolate with Almonds or Hazelnut Hot Chocolate. And where there's hot chocolate, there's bound to be cookies. Rocky Road Cookies are to die for, and you can't go wrong with Peppermint Chocolate Chip Cookies. Stick with the divine peppermint-chocolate combination for some York-A-Like Peppermint Patties. And, of course, nothing goes better with chocolate than more chocolate—try this Old Fashioned Vegan Fudge.