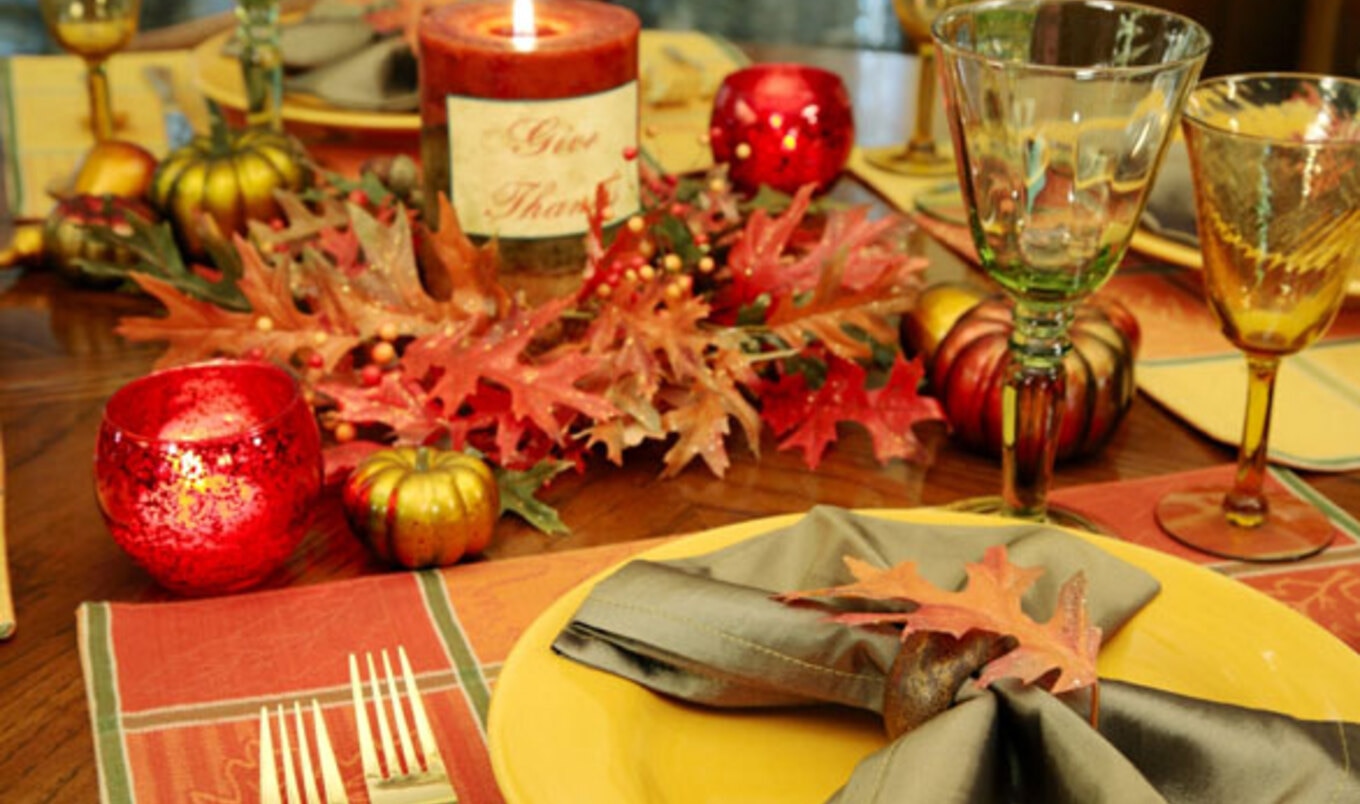 Create the perfect centerpiece dish for your holiday meal that is far more compassionate—and tasty—than turkey.
November 14, 2010
---
We are moments away from that time of year when everything is set aside and we all sit down and eat. If you're vegan, like us here at the VNHQ, you most likely could not be more excited to dig into generous platters of exquisite vegan goodness. And there is no better holiday to be vegan than Thanksgiving—it's an opportunity to celebrate compassion deliciously and revel in the joy of replacing the traditional bird with food that is delicious, nutritious, and 100-percent cruelty-free. This sentiment works out perfectly—in theory. Yet if you are haunted by nightmares of serving up a steamy, squishy, tasteless football-shaped dish; or if you are so shell-shocked from last year's Thanksgiving that you've resolved to just carb-out this year on mashed potatoes, you might be in need of some help with the all-important centerpiece dish. Fear not, just like the pilgrims, VegNews has the answers to help you prepare an amazing vegan centerpiece that will elicit much-deserved ooh's and ahh's when placed on your holiday table.
If you're pressed for time, unsure of your culinary skills, or simply don't feel like putting out the effort to create a centerpiece entrée, there are plenty of store-bought options for your main course. The 2010 Veggie Awards' Product of the Year Gardein offers a seasonal list of centerpiece-worthy dishes, such as Savory Stuffed Turk'y or Chef Tal Ronnen's easily prepared Sage and Pumpkin Seed Encrusted Gardein. The deliciously stuffed Field Roast Celebration Roast holds another possibility for a beautiful spread, and don't forget about the original Tofurky stand-by, and its Tofurky Feast.
If you want to try your hand at creating your own meat-substitute, there is a cornucopia of options. Vegan cookbook author and party hostess extraordinaire Robin Robertson enjoys making a seitan roulade for her holiday meals. She instructs: "Spread an herbed bread and onion stuffing (sometimes adding chestnuts and a little crumbled vegan sausage) on a large flat piece of seitan. Then roll this up jellyroll-style and wrap it in a large sheet of yuba. Once it's roasted, it makes a beautiful presentation and the spiral slices with the stuffing in it are quite pretty. I serve this with a fortified wine sauce." For more seitan options, try Country Fried Seitan or Seitan Holiday Roast. If tempeh is more your style, whip up Salisbury Tempeh; or try recreating your own homemade tofurky. And for something sans soy, try the Holiday Lentil Loaf.
The deliciously rich shepherd's pie or potpie is also a popular substitute to turkey. With its hearty texture and its complex flavors, these pies will quell any meat-lover's apprehensions. Start with a standard Shepherd's Pie recipe, and then add your own favorite spices or ingredients to make it your own. The same goes for crafting a tasty potpie, virtually anything you put under a flaky crust will leave guests begging for more. Savory casseroles offer endless options. For something simple and satisfying, go for the classic tofu bake; or for dishes with a distinct seasonal flair, try Thanksgiving Casserole, Harvest Casserole, or Pilgrim's Progress Squash Casserole. Another mouthwatering centerpiece option sure to elicit amazement from your guests is beautifully stuffed winter squash, another of Robertson's favorites. Here she shares her Buttercup Squash Stuffed with Wild Rice, Shiitakes, and Caramelized Leeks recipe with VegNews, featured in her recently released cookbook Party Vegan.
Remember that you can make your centerpiece dish as iconic as the traditional turkey, and far more beautiful than it could ever be. Robertson recommends garnishing with "roasted vegetables or…something ornamental, such as kumquats with their leaves." She also shares a few parting thoughts on making your meal memorable, such as decking out your table with familiar dishes, like stuffing, mashed potatoes, and, of course, pumpkin pie. And if you're serving guests who are not keen on the idea of a meat-free dinner, kick off the meal on a high note, with something "rich and delicious to set the tone that people aren't going to 'starve' if they don't eat turkey," Robertson says. Finally, her most important piece of advice to anyone preparing a large Thanksgiving meal is to relax. "Feel empowered that you have an opportunity to show your guests just how delicious a turkey-free Thanksgiving can be," she says.
For more recipe ideas, check out the VegNews' Holiday eCookbook, and have a happy and compassionate Thanksgiving!