Come holiday season, the precariously stacked pyramids of butternut squash become a focal point in every produce section. Perhaps you've enjoyed a vegan butternut risotto at a restaurant, but what are you supposed to do with this bulbous gourd at home? First, a safety tip: be sure to use a sharp knife and always cut on a flat surface (that means slicing the long part off the round part and cutting with the flat sides down). Now that you still have all your fingers intact, check out these five simple ways (and 15 exceptional recipes) to easily prepare butternut squash in your home kitchen.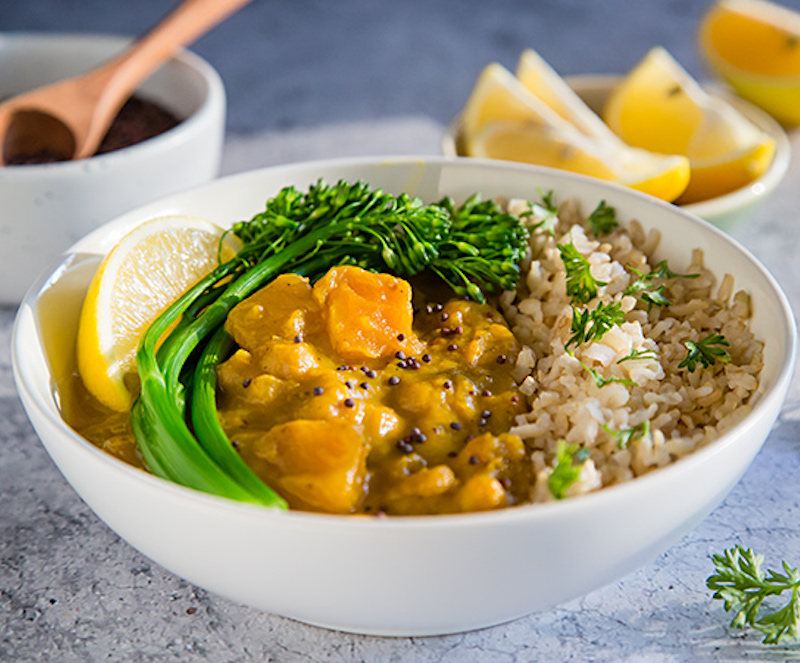 Pressure cook it
An electric pressure cooker is a simple, no-fuss way to prepare butternut squash—just set it and forget it. Be sure to pick out a squash that will fit inside your pressure cooker (small squashes are actually more flavorful, anyway). Place a wire rack or a steamer insert inside the pressure cooker and add about one cup of water to the bottom of the pot. Wash the squash and place it whole on top of the rack or insert. For a fully cooked squash, set the timer for 15 to 20 minutes. If you're going to use the squash in a recipe that also requires more cooking time, partially cook your squash (8-12 minutes). Don't be concerned about it overcooking—it won't explode. Though the skin may crack, that just makes it easier to get into the squash when you're ready to cut and deseed it. You can tell that it's ready when a knife or fork easily slides into the thickest part of the squash. Cut it, deseed it, and eat it with a bit of salt and pepper, or use it in your favorite recipes.
Try it in a recipe: Vegan Butternut Squash Curry, Instant Pot Butternut Squash Soup, Butternut Squash Instant Pot Chili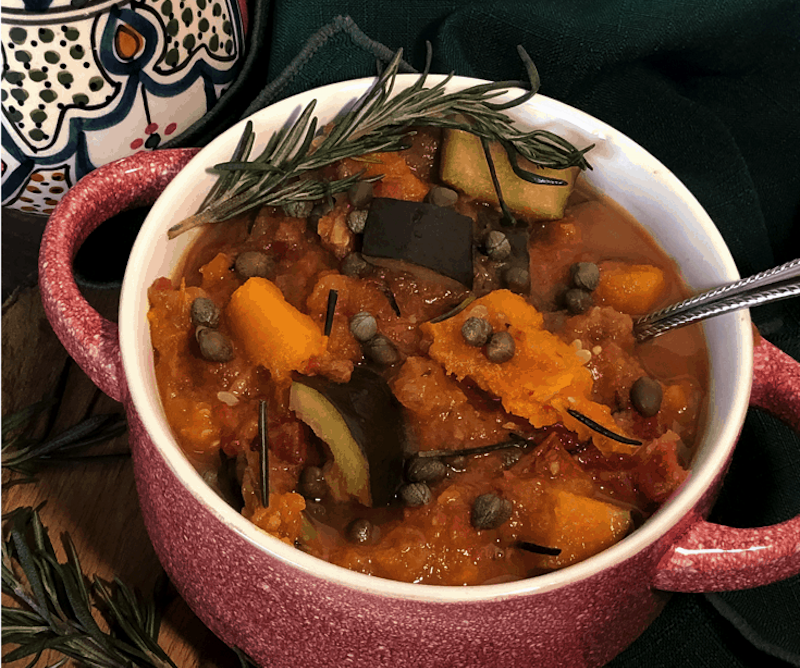 Slow cook it
This is another easy, no peeling required, set-it-and-forget-it method of preparing butternut squash. Unlike the pressure cooker method, it requires a bit of planning. Six to eight hours before you're ready to use the squash, place it (whole, unpeeled) in the slow cooker on low—no water needed. Set your timer for six to eight hours (a larger squash will take closer to the eight-hour mark). When it's fork-tender, cut lengthwise and scoop out the seeds. Enjoy slathered with vegan buttery spread and a dash of cinnamon and sugar!
Try it in a recipe: Slow Cooker Butternut Squash Dahl (No Oil), Slow Cooker Butternut Squash Red Lentil Stew, Slow Cooker Butternut Squash Ratatouille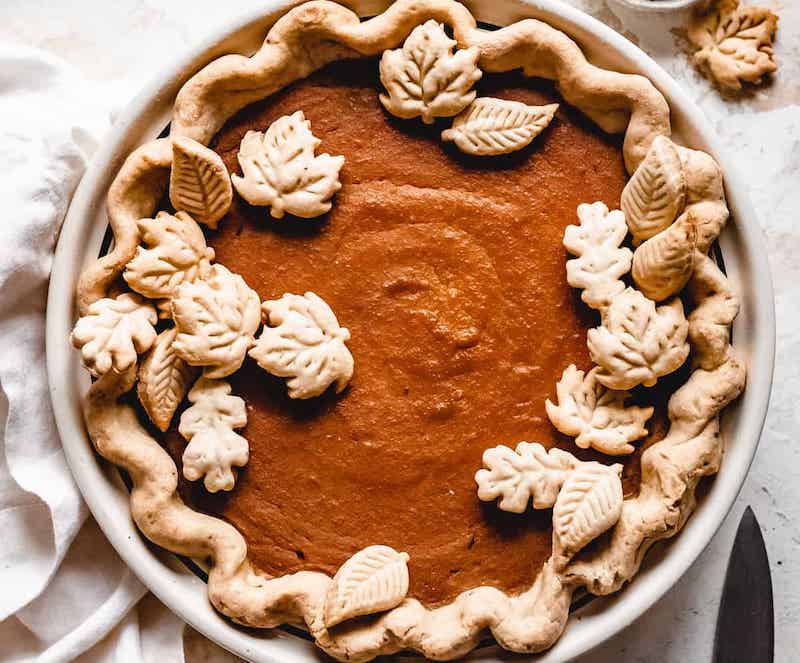 Steam it
It's time to get the big, sharp knife out. While steaming is a basic preparation method, it does require you to deseed and dice the squash first (see the safety tip in the intro). Aim for three- to four-inch chunks when chopping your squash. Place the chunks in a steamer and steam for approximately 20-25 minutes until fork-tender. Enjoy simply with salt and pepper or add the pieces to one of the recipes below.
Try it in a recipe: Cheesy Butternut Squash Pasta, Butternut Squash Hummus, Creamy Vegan Butternut Squash Pie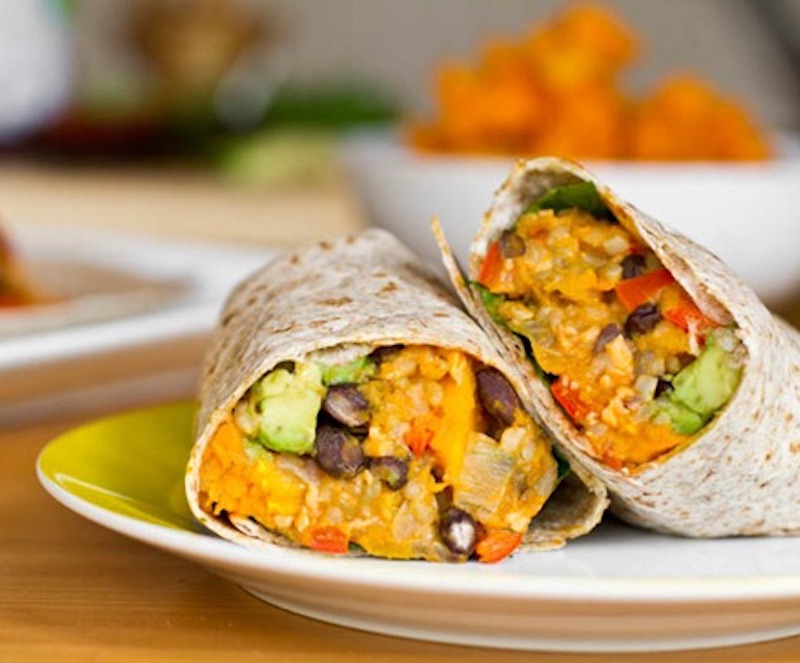 Roast it
Roasting is the best way to bring out the natural sweetness of butternut squash. Cut a large squash in half and scoop out the seeds. Rub each cut side with oil and sprinkle with salt and pepper. For a shorter roasting time, cut the squash into cubes and toss with oil, salt, and pepper. Place the halved squash cut-side down on a parchment-lined baking sheet (or spread the cubes evenly), and roast at 425 degrees Fahrenheit until fork-tender (about 40-50 minutes, depending on the size of the squash). Enjoy these toasty cubes in a grain bowl, on top of a salad, or in your favorite squash recipe.
Try it in a recipe: Black Bean and Butternut Squash Burritos, Wicked Herby Crusted Roasted Butternut Squash Tenderloin, Butternut Squash and Sesame Seed Hand Pies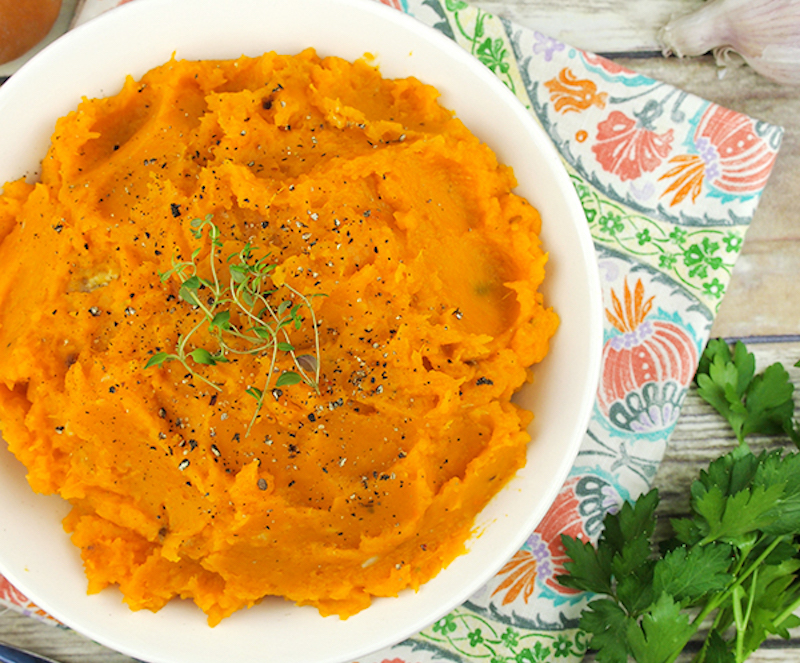 Boil it
While boiling doesn't enhance the flavor of butternut squash, it's a quick way to tenderize your gourd when your recipe calls for mashing or puréeing. Peel, slice, and deseed your squash, then cut the halves into small, one-inch cubes (the smaller the cubes, the faster they will cook). Heavily salt a large pot of water and bring to a boil. Cook until fork-tender—about 15 to 20 minutes—checking occasionally to ensure the cubes don't turn to mush. Drain your squash and use them in everything from butternut squash pie to decadent ravioli filling.
Try it in a recipe: Garlicky Mashed Butternut Squash, Butternut Squash Risotto, Butternut Squash Ravioli in Sage Butter Sauce
Traci Lyn Hobson is a holistic health & wellness writer based in Tucson, Arizona.