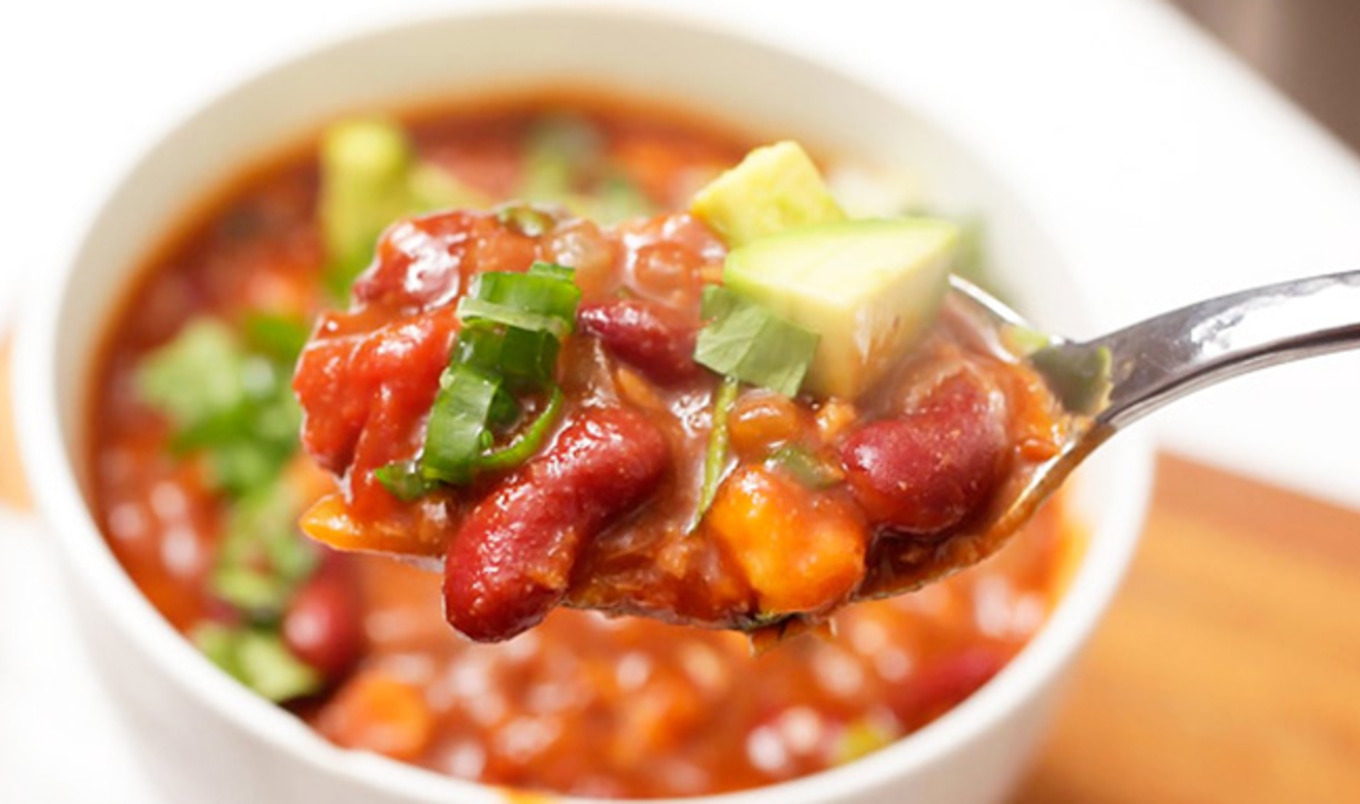 Embracing a plant-based lifestyle expands your food options and changes the way you eat.
September 7, 2017
---
I have to confess: similar to many people, I used to think going vegan meant the ultimate dietary sacrifice, as giving up what I considered major food groups seemed like an unattractive exercise in self-deprivation. But, to my surprise, when I finally made the switch, I found that I had more options and was eating a more varied diet than ever before. Naturally, I asked myself how that was possible. Soon, I discovered that my options increased when I started focusing on what I could eat rather than what I chose to avoid. Now, I don't feel like I'm missing a thing, and I wonder why I took so long to incorporate this delicious new diet into my life! With a new frame of mind and a new list of favorite foods, here are four ways I have discovered (and rediscovered) foods I never would have noticed (or eaten) had I not gone vegan.
1. Grocery-store finds
As a new vegan, I found myself spending more time in the produce section of the grocery store, filling my cart with fruit and vegetables. But instead of sticking to familiar favorites, I also started buying and learning to cook things I'd never tried before. I couldn't believe how delicious and creamy mashed celeriac can be or that I'd never attempted to make crispy parsnip fries before. On the sweeter side, I bought persimmons for the first time ever and fell in love with the subtle flavor. While I still enjoyed the more common produce I used to eat (apples, carrots, and cucumbers), I came to rely on them less often once the unfamiliar newcomers breathed life into what had become a boring routine. I began using trips to the grocery store as inspiration, challenging myself to find new foods and incorporate them into my weekly menu, instead of hurriedly zeroing in on the same ol' produce week after week.
2. New cuisines
My newfound adventurous nature at the grocery store led me to become more open-minded at restaurants as well. Rather than dining at popular chains that tend to have few (if any) vegan options on the menus, I tried eateries that served international cuisines with which I was unfamiliar. For instance, I ventured into an Ethiopian place near my apartment that advertised vegan-friendly food and ate injera and miser wat. Then, I emailed a local Lebanese restaurant and was delighted to receive a response from the owner letting me know they had plenty of vegan options (the baba ganoush was amazing!). These restaurants quickly became part of my regular rotation when I didn't feel like cooking, and I hadn't known they existed before going vegan!
3. Veganized classics
When I went vegan, the first thing I did was figure out how to veganize meals such as BLTs, enchiladas, and potato salad. It was during this time when I discovered recipes for veganized versions of comfort-food classics I never enjoyed—stuff like chili, scrambled eggs, and meatloaf—and, in the spirit of keeping an open mind, I decided to give them another try. Pretty soon, I was cooking scrambled tofu, meatloaf made from lentils, and black bean-sweet potato chili. Surprisingly, I found that I liked these dishes, but I preferred them with plant-based ingredients! Rediscovering all the foods I thought I didn't enjoy meant way more choices than I'd had before.
4. Familiar foods, re-imagined
I'd eaten lentils, beans, and walnuts before going vegan, but I'd eaten them in "traditional" recipes—walnuts in brownies, and beans in soups … that kind of thing. Veganism allowed me to rediscover foods such as these by using them in new ways. For example, every Christmas when I was growing up, our family tradition was to have homemade tourtière, a spiced mixture of ground meat and mashed potatoes encased in a flaky pie crust. Not wanting to have to part with this old favorite, I brainstormed ways the dish could be veganized and came up with a lentil-walnut mixture that perfectly mimicked the meat. I'd never considered using familiar ingredients like lentils and walnuts as a meat substitute, but once I tried that, I started looking at all ingredients differently, trying to figure out how they could be reinvented. As a result, I created ideas for innovative vegan dishes such as "hummusdillas" (quesadillas with hummus in place of cheese), baked potatoes topped with broccoli and a cheesy tahini-miso sauce, and pizza topped with eggplant "pepperoni."
Chloe Naidoo is a freelance content writer for vegan businesses and is passionate about promoting a healthy, happy plant-based lifestyle through her work.