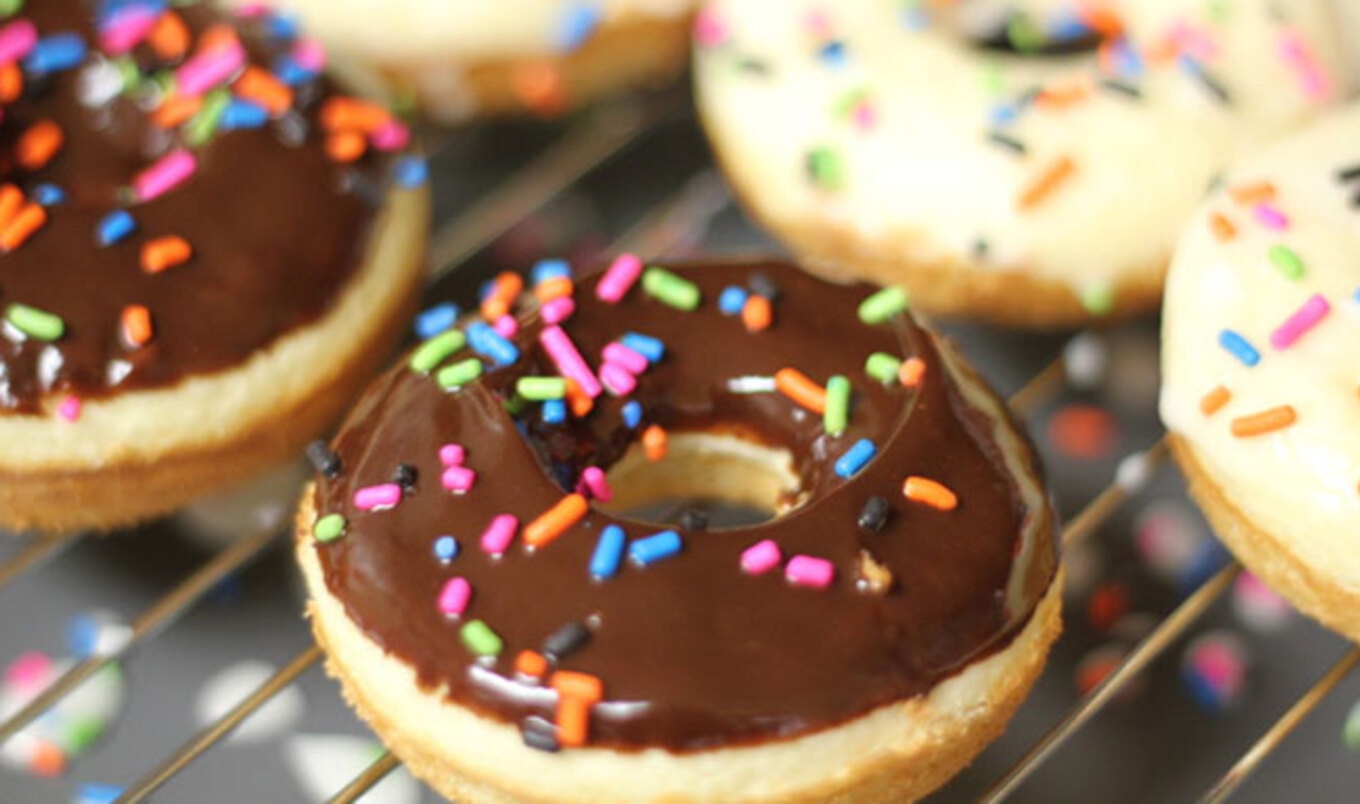 National Junk Food Day means it's time to enjoy your favorite veganized treats.
July 20, 2017
---
Say goodbye (for at least 24 hours) to guilt because today is National Junk Food Day (which might be one of our favorite days of the year). Whether you're in the mood for burgers with extra cheese or fries with milkshakes to dip into, we've found four delicious foods that'll have you wishing every day was this gluttonous … and guilt-free!
1. DIY doughnuts
There's only one way to begin National Junk Food Day, and that's with homemade doughnuts for breakfast. We love The Flaming Vegan's delicious DIY recipe because we can add any topping of our liking. Pro tip: add some potato chip crumbles! Another pro tip: Having vegan doughnuts for breakfast doesn't mean you can't also have them for lunch or dinner.
2. Delicious DIY Big Macs
If for some reason you've decided to eat something other than a vegan doughnut today, might we suggest a delicious veggie burger? For starters, you can't deny the deliciousness of a vegan burger, especially on National Junk Food Day. Second, many people have tried the Big Mac at McDonald's before they were vegan (or even if they aren't vegan), but most people haven't tried a vegan Big Mac (yet), but perhaps it's time to change that. People for the Ethical Treatment of Animals uploaded its own DIY Vegan Big Mac recipe for your enjoyment. Our advice? You might want to have two.
3. Veganized chili cheese fries
Veggie burgers are amazing, but let's not fool ourselves: no burger is complete unless it's equipped with French fries! With this in mind, you can buy generic fries from the grocery store, and put them in the oven to have with your burger. Or, you can have some fun by making veganized chili cheese fries. If your stomach is not growling by the sound of One Green Planet's recipe for this indulgent treat, maybe National Junk Food Day isn't for you.
4. Milkshakes
Nothing says "junk food" like milkshakes. Because of this, we present to you an amazing chocolate espresso shake from Recipe Runner. Come to think of it, maybe we should make this National Junk Food Weekend.
Rebecca Sykes is a writer and passionate vegan who is hoping to open her own animal sanctuary one day.