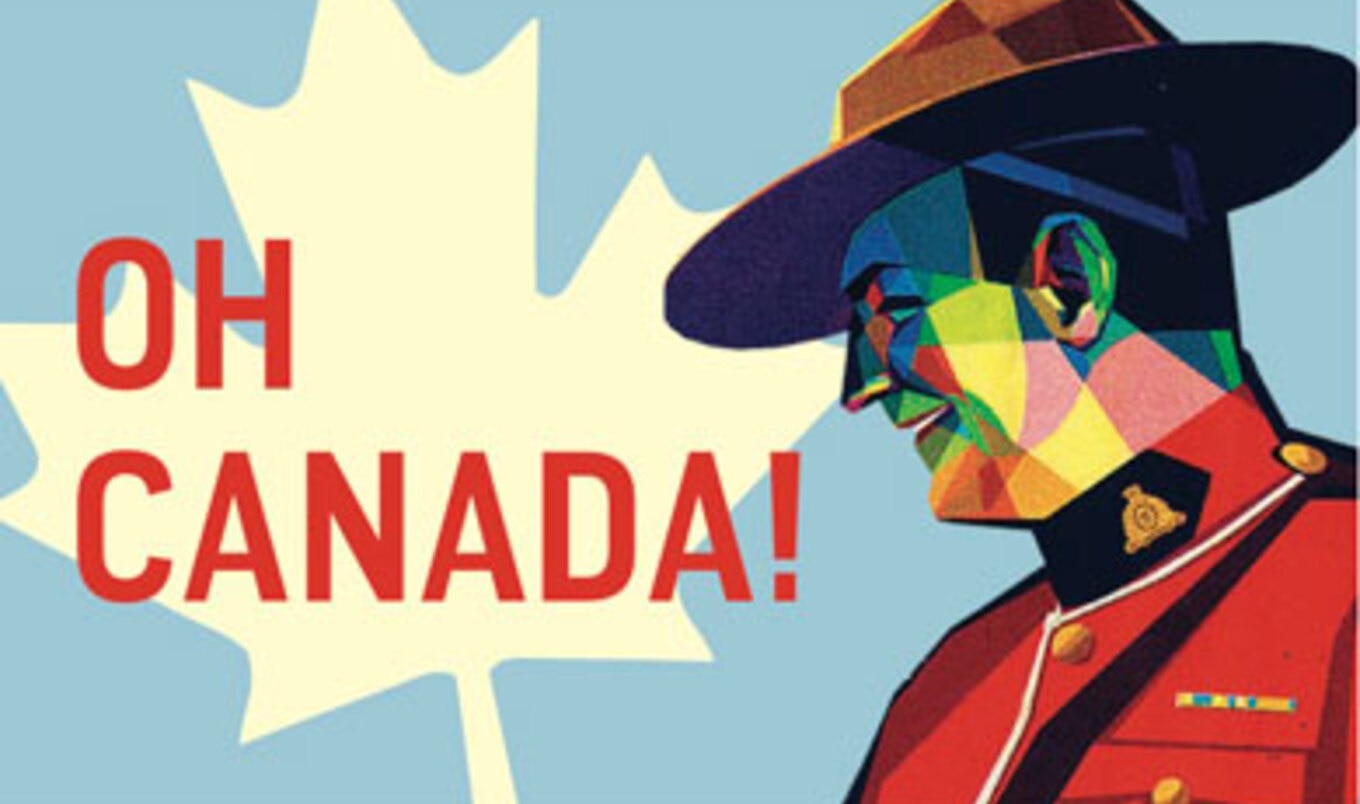 These flavor-packed Canadian foods tell the tale of a Great White North that has much more to offer beyond poutine and hockey.
August 28, 2012
---
Oh, Canada: where Mounties chase down criminals on horseback, residents only leave their igloos to go out for poutine, and patriots end every second sentence with an inquiring "eh?" As VegNews' token Canuck, I can attest that while all of the above is true (did I mention our great sense of humor?), the land of hockey, plaid shirts, and endless micro-breweries has even more to offer. Not only is Canada the originating nation for game-changing vegan companies now experiencing massive success worldwide (that'd be Daiya, Gardein, and Vega), but "Mini America" also has some of the most unique and flavorful veg products on the market. So, my Yankee friends, get up off your chesterfield, grab your toque, and study up on old episodes of the Rick Mercer Report (I recommend "Talking to Americans"), because after you feast your eyes on this culinary compilation, you'll want to lace up your sneakers and head north.
1. Basic Roots Big Cheese Crackers
The Calgary-based raw superfoods company has subtlety mastered the art of creating raw foods that remind you of your favorite childhood snacks (bannock bread and caribou eggs, my fellow Canucks). The choconut bars boast a cookies 'n' cream flavor and the classic fig bars are big crowd-pleasers, but the retailer gains many a vegan fan with its Big Cheese crackers, reminiscent of the cheddar Goldfish crackers from your pre-vegan days.
2. Holy Crap Cereals
This small line of cereals is a huge Canadian success story—right up there with the invention of the modern zipper. The husband-and-wife duo behind the tasty formulas appeared on a November 2010 show of CBC's Dragons' Den (the Canadian Shark Tank) and generated more than a million dollars in sales the week after it aired. A 2012 follow-up special declared Holy Crap the most successful business ever to come out of the Den (not bad considering they started with only $129). There are currently three varieties: Holy Crap, Skinny B, and Wild Chia.
3. Naam Miso Gravy
This Vancouver hippie restaurant is the city's oldest natural foods eatery, dating back to the days when West 4th Avenue was Rainbow Road and tie-dye touting students and hippies basked in Canada's counter-culture movement. Today, the establishment may be best known for its famous miso gravy. Soon, 100-percent vegan bottles will hit shelves as production switches to a honey-free recipe, but in the meantime, hungry patrons can head directly to the restaurant for the fully vegan version.
4. Organic Lives Coconut Water
The Vancouver-based raw and organic-foods retailer makes hands down the best coconut water in the world, thanks to the company's partnership with farmers growing unpasturized and organic young coconuts in Thailand. The rest of the product line has a fast-growing fan-base, allowing for expansion to Alberta, Manitoba, Saskatchewan, and reaching Ontario (you know, the center of the universe) and Quebec come September. With treats such as spicy tomato kale chips and Spanish almond croutons rounding out its pantry collection, Americans can find comfort in Organic Lives' plans for an eventual expansion into the US.
5. Silver Hill Breads
Vega formulator and Canadian triathlete Brendan Brazier recently tweeted that Silver Hill's 20 Grain Train bread was among his favorite home-grown products, and it's not hard to see why. The vegan breads are made of 100-percent whole grains, organic ingredients, offer gluten-free options, and are endorsed by Running Room (the Lululemon of running) Founder John Stanton. Light-footed log-drivers can try Mack's Flax for an omega-3 boost.
6. So Nice Beverages
Canada's largest organic soy beverage brand is fully committed to customer health and the environment. Its natural organic soymilk proudly boasts only three ingredients: filtered water, organic whole soybeans, and sodium bicarbonate (aka baking soda). While the regular product line offers strawberry, chocolate, vanilla, and coffee milks, the real treat is the company's festive Noel Nog for the holiday season, perfect after a long day of curling or snowshoeing—you know, Canadian sports.
7. Soya Nova Smoked Tofu
This traditional Japanese farmhouse-style tofu shop (located on Salt Spring Island in British Columbia) has been making certified organic, non-GMO tofu and soy products since 1982. The carefully perfected products range from signature West Coast Smoked Tofu to a garlic and dill flavor, and the company's zesty and spicy Zed-Spread (yes zed, not zee) is made with raw vegetables and fresh garlic.
8. Yoso Soy Spreads
The innovative soy-product retailer has yogurts, yop-like beverages (think thin yogurt smoothie), and spreads available in Ontario, Nova Scotia, New Brunswick, Prince Edward Island, and Newfoundland. While the yogurts, beverages, and sour cream are smooth and delicious, the spreads are standouts worthy of a delicate pairing with a Tim Horton's bagel. With flavors including jalapeño, sundried tomato, garlic and onion, and key lime, you can't go wrong.
9. Sweets from the Earth Cheesecakes
Wild blueberry, vanilla bean, and chocolate cheesecakes make this Toronto-based company the perfect model of a "considerate and polite Canadian." The dessert retailer has discovered a way to create the most delicious and accessible desserts such as bars, squares, cookies, cupcakes, muffins, pies, tarts, and previously mentioned cheesecakes, while remaining gluten-, nut-, preservative-, and GMO-free as well as completely vegan and certified kosher. These convenient confections can go anywhere—perhaps to visit a 30-foot tall nickel (a monument to Canada's 5-cent coin).
The next time you come home from a rough curling match ready to kick back with a nice cup of Tim Horton's coffee and pump some Celine Dion tunes, remember that a plethora of hoser-worthy vegan products await you at your nearest veg-friendly store. Next time you Americans visit Timbit territory, make sure to grab some smoked tofu, coconut water, and miso gravy on your way home.