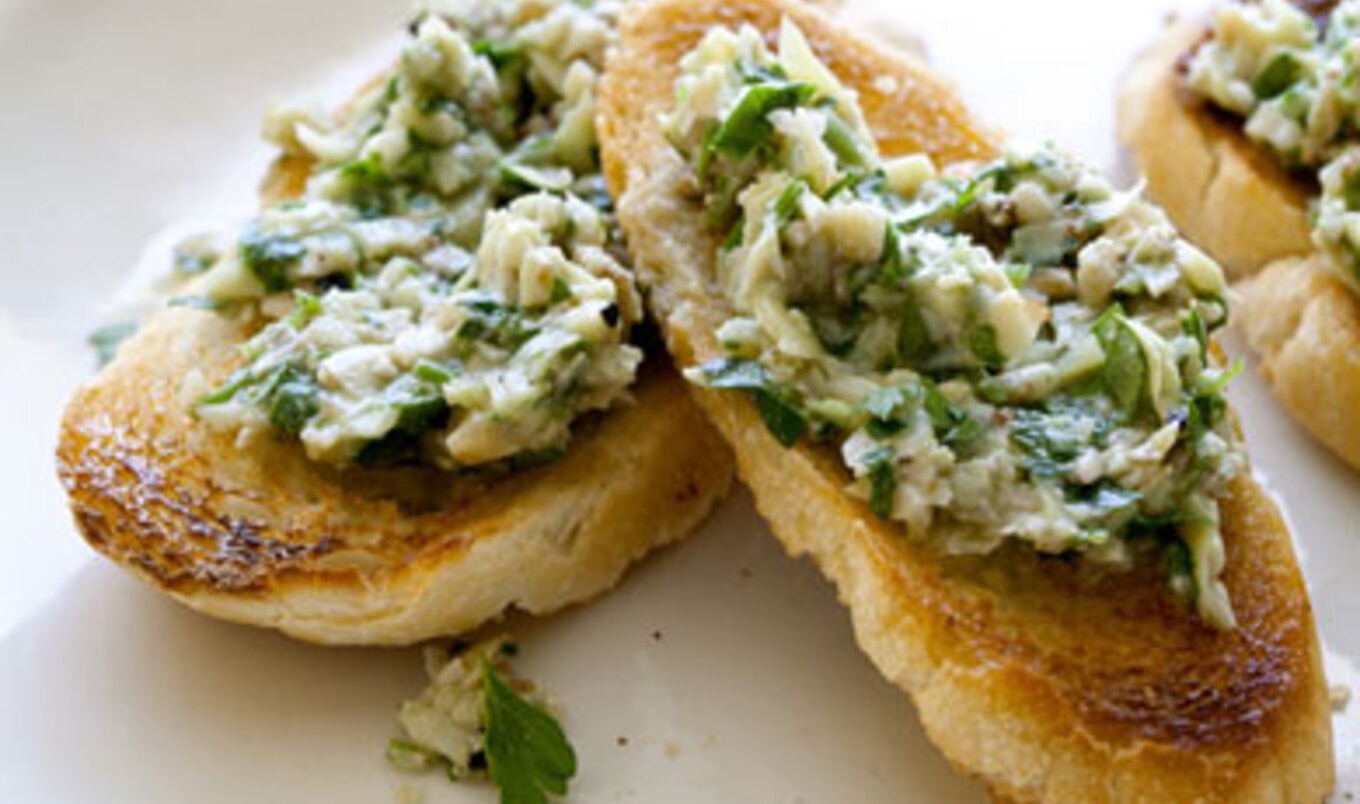 This savory, herbaceous appetizer packs big Italian flavor onto bite-sized bread slices.
February 10, 2010
Prepare and freeze this stunning pesto—from Chloe Coscarelli's first book, Chloe's Kitchen—ahead of time to make cooking on Valentine's Day a breeze.
What you need:
1 (14-ounce) can or jar artichoke hearts, drained
1 cup packed fresh Italian parsley
3/4 cup walnuts, toasted
3 cloves garlic
2 tablespoons lemon juice
3/4 teaspoon sea salt
3/4 teaspoon freshly ground black pepper
1/4 cup olive oil, plus extra for drizzling
1/4 cup water
1 French baguette, diagonally cut into ½-inch slices
What you do:
Preheat oven to 425 degrees. In a food processor, pulse artichoke hearts, parsley, walnuts, garlic, lemon juice, salt, pepper, ¼ cup oil, and water until combined.
Place bread slices on a large baking tray and drizzle lightly with oil. Bake 5 to 8 minutes, or until lightly browned.
Spread pesto on warm or cooled crostini and transfer to a serving platter.