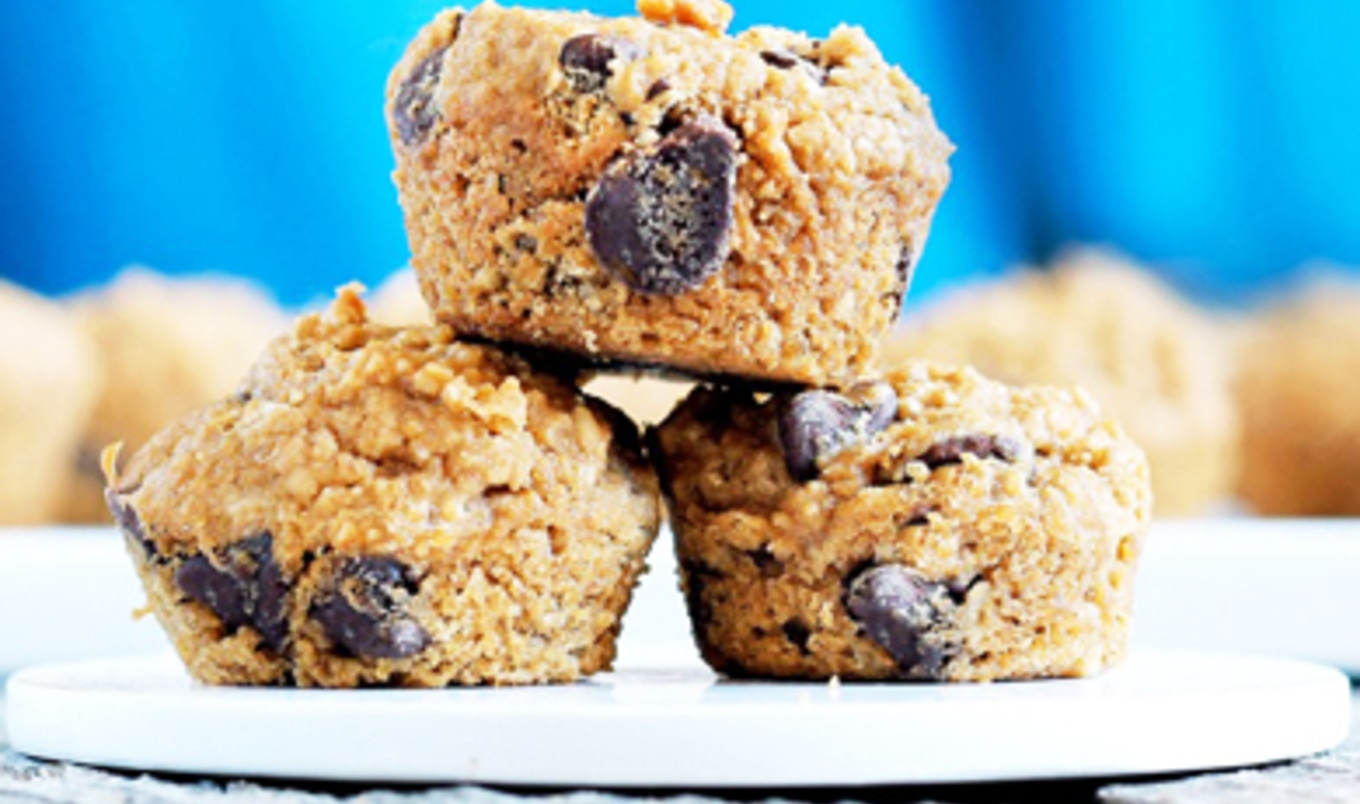 The classic cookie gets a healthy makeover with these muffins.
September 2, 2014
Makes 24 muffins
1/2 cup quick-cooking oats
1 15-ounce can garbanzo beans, drained and rinsed
2 tablespoons applesauce
1-1/2 tablespoons vegetable oil
1/2 tablespoon vanilla
1/4 teaspoon baking soda
1/4 teaspoon salt
1 teaspoon baking powder
3/4 cup brown sugar
1/2 cup vegan chocolate chips
1. Preheat oven to 350 degrees and grease mini-muffin pan or cookie sheet. In a food processor, process oats, garbanzo beans, applesauce, vegetable oil, vanilla, baking soda, salt, baking powder, and brown sugar until completely smooth.
2. In a medium bowl, combine batter and chocolate chips. Into mini-muffin pan, scoop dough. Bake for 13 to 15 minutes. Let cool for 10 minutes before removing from muffin pan.