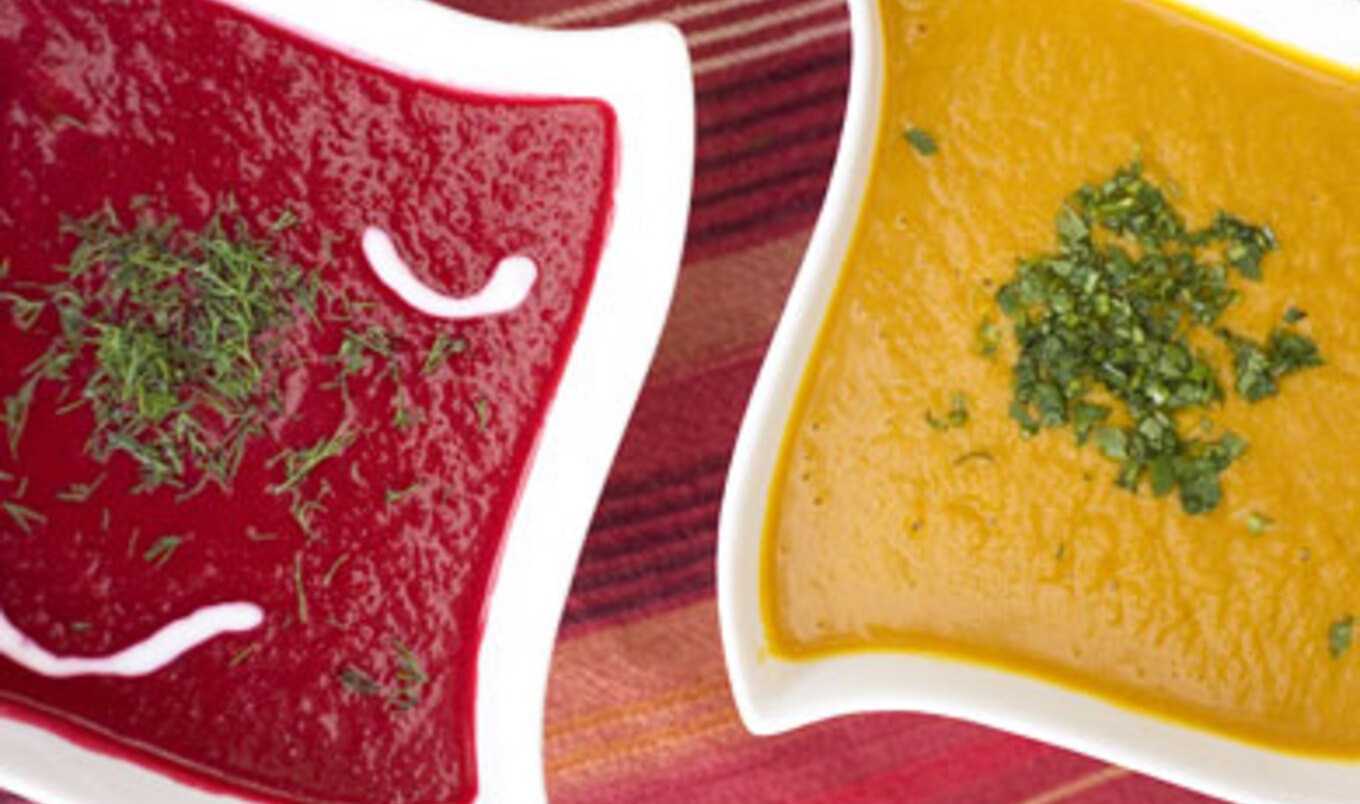 Three C's—cinnamon, coriander, and curry powder—meld beautifully in this flavorful soup.
March 12, 2013
Serves 4
What you need:
1 tablespoon coconut oil or 1/2 cup water
3 cups sweet potatoes, cut into chunks
2 cups carrots, cut into chunks
1/8 teaspoon salt
1 tablespoon curry powder, or more to taste
1/2 teaspoon cinnamon
1 teaspoon coriander
5 cups filtered water
1 tablespoon sweet white miso, dissolved in 1/4 cup water
Chopped fresh parsley or cilantro, for garnish
What you do:
In a large saucepan or stockpot, heat oil. Add sweet potatoes, carrots, and salt and sauté for 3 minutes. Add curry powder, cinnamon, and coriander and sauté until well coated. Add water and bring to a boil. Cover and simmer 15 minutes until vegetables are soft.
Let soup cool slightly. Tranfer to a blender or use and immersion blender to puree soup until smooth and creamy, then return to pot. Add miso-water mixture and simmer three to four minutes. Serve hot, garnished with chopped parsley or cilantro.