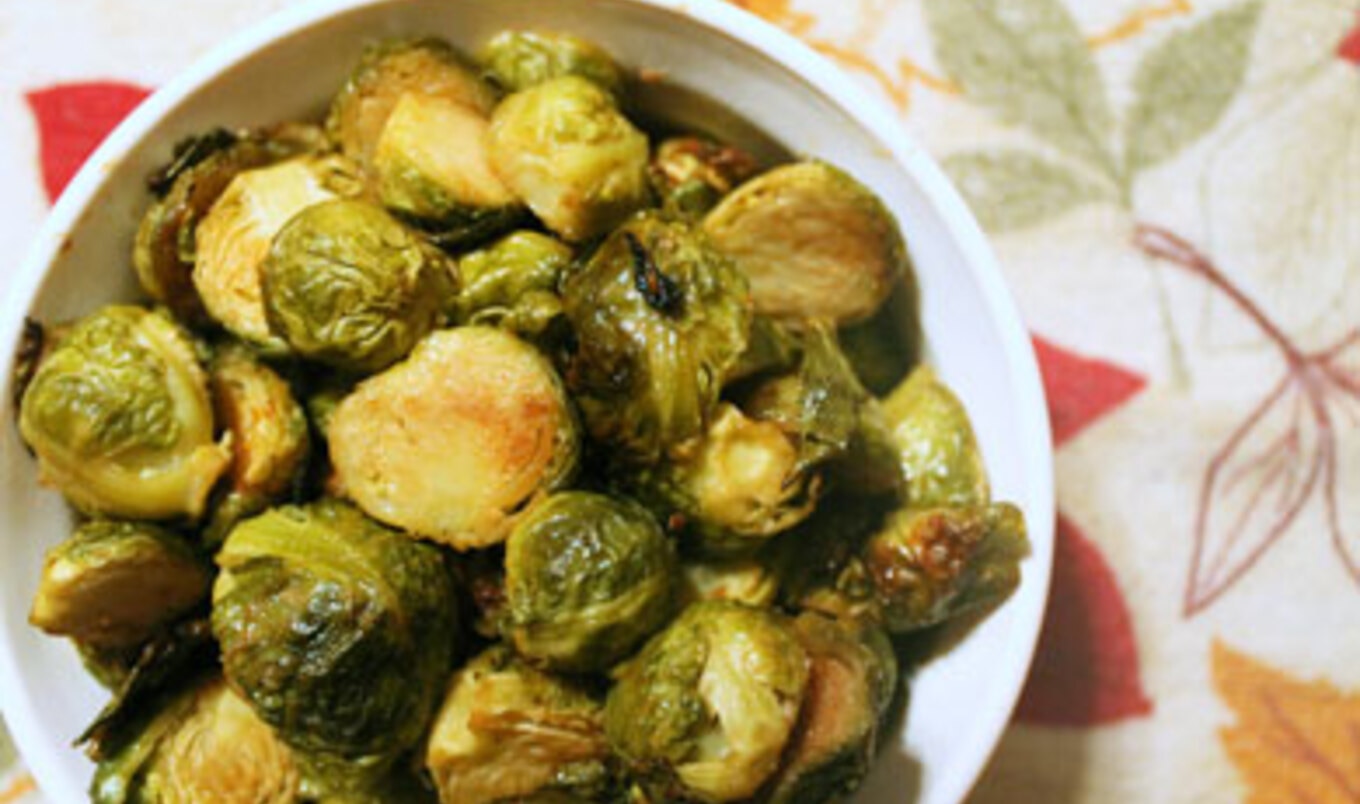 Roasting your sprouts in this mustard-based sauce will turn even your pickiest eater into a Brussels sprout lover.
November 18, 2012
Serves 6
What you need:
2 teaspoons olive oil
1 teaspoon minced garlic
2 tablespoons Dijon mustard
3 tablespoons agave nectar
1/2 teaspoon salt
1/4 teaspoon freshly ground black pepper
4 cups Brussels sprouts, ends trimmed and sliced in half length-wise
What you do:
Preheat oven to 375 degrees and lightly grease a baking sheet. In a small bowl, whisk together oil, garlic, Dijon mustard, agave, salt, and pepper. In a medium bowl, toss Brussels sprouts with marinade.
Place Brussels sprouts in a single layer on baking sheet and roast for 25 to 30 minutes until leaves are crispy and sprouts are golden brown. Serve immediately.