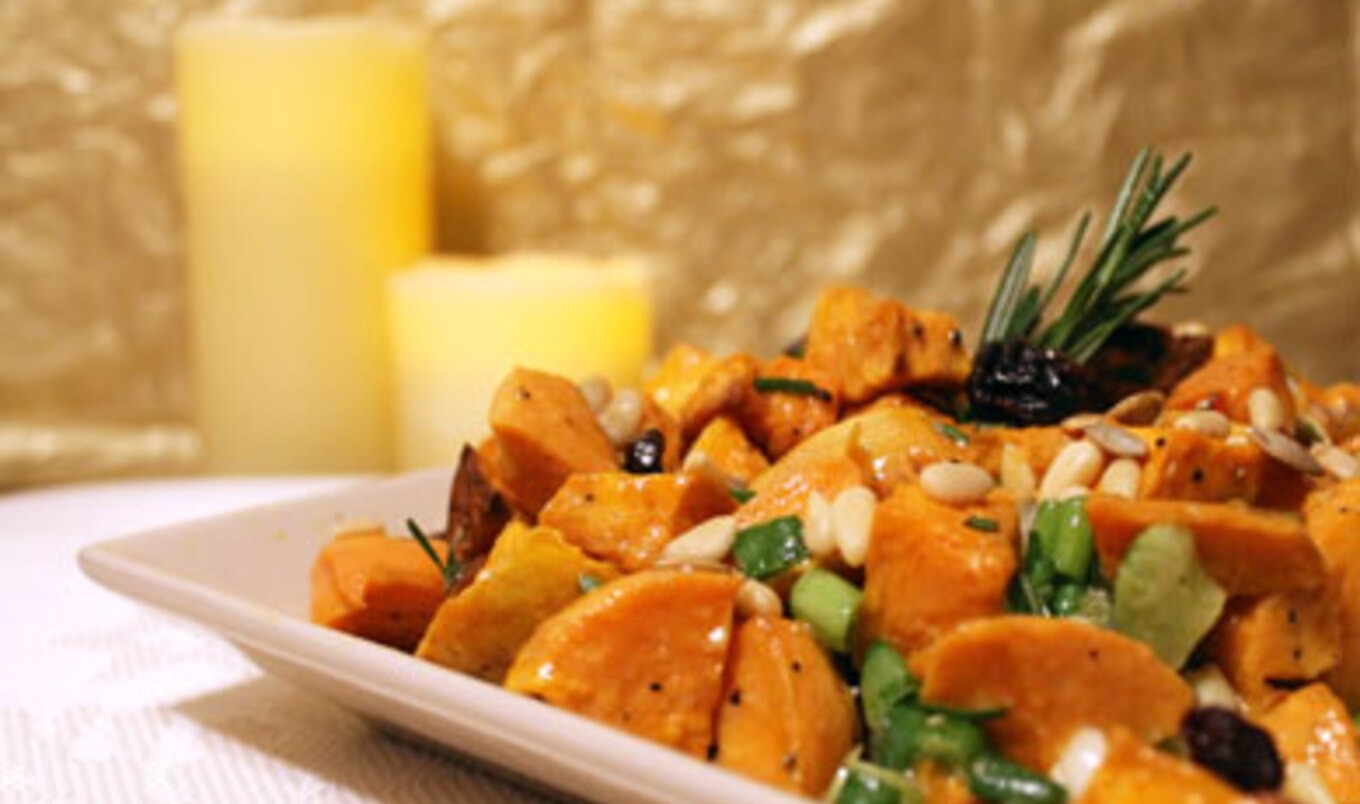 This colorful salad adds a gorgeous vibrancy to your holiday table and tastes delicious.
November 18, 2012
Serves 6
What you need:
4 large sweet potatoes, peeled and chopped
1/2 teaspoon salt
1/4 cup plus 1 tablespoon olive oil, divided
1 tablespoon Dijon mustard
2 tablespoons apple cider vinegar
1 tablespoon agave nectar
1 tablespoon fresh lemon juice
1/2 teaspoon freshly ground black pepper
1 teaspoon minced fresh rosemary
1/4 cup dried cherries
2 tablespoons pine nuts
2 tablespoons pumpkin seeds
1 celery stalk, diced
2 scallions, diced
What you do:
Preheat oven to 375 degrees and lightly grease a baking sheet. In a medium-sized bowl, toss sweet potato with salt and 2 tablespoons oil. Spread potato in a single layer on baking sheet and roast for 60 to 70 minutes until potato starts to brown. Set aside to cool.
In a small bowl, whisk together remaining 3 tablespoons oil, Dijon mustard, apple cider vinegar, agave, lemon juice, pepper, and rosemary.
In a medium-sized bowl, combine potatoes, dried cherries, pine nuts, pumpkin seeds, celery, and scallion. Toss with dressing and refrigerate until ready to serve.