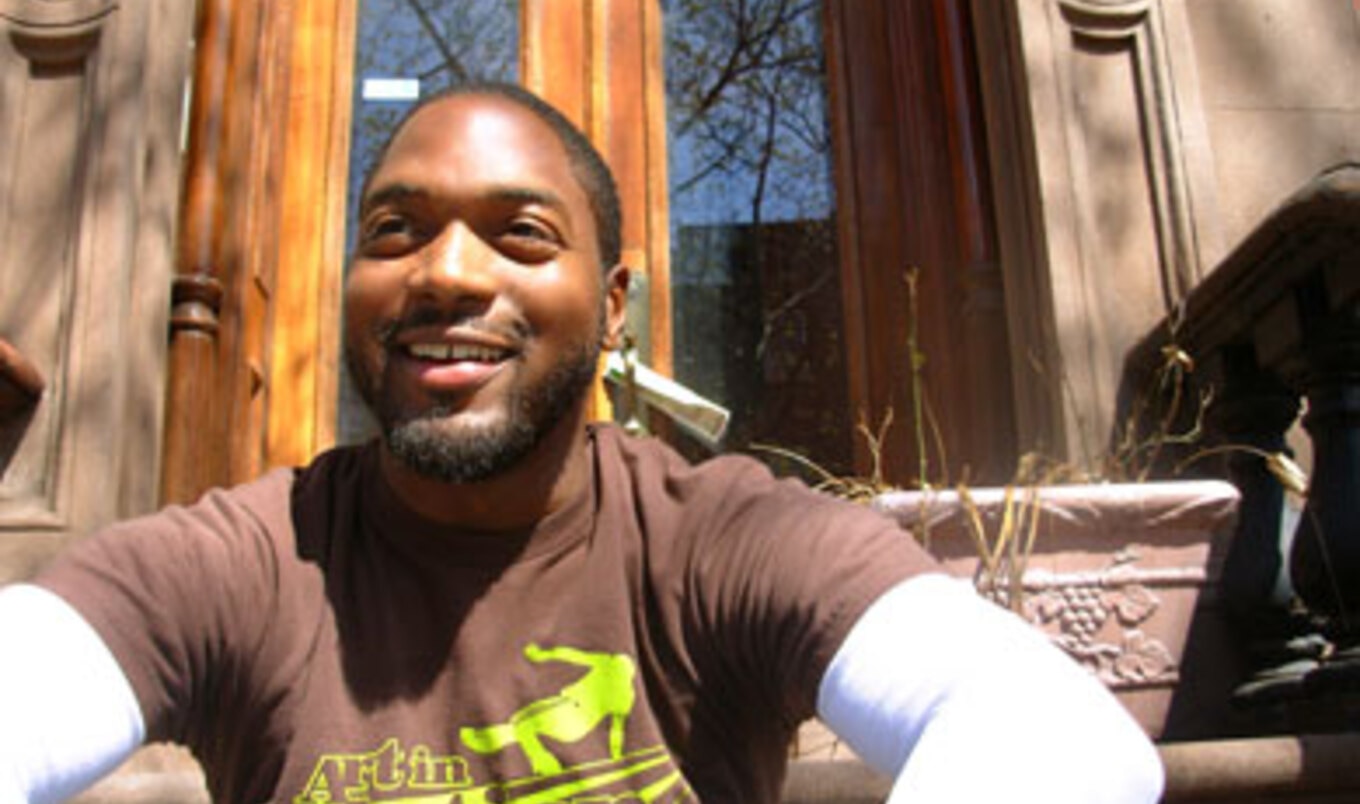 Bring on the braised greens! Soul food—healthy, sustainable, soul food—has arrived, thanks to chef and cookbook author Bryant Terry.
March 1, 2009
---
If the first thing that comes to mind when you hear the phrase "soul food" isn't sustainable agriculture with a side of social justice, you clearly haven't met Bryant Terry. The 35-year-old activist (and Aquarius, as he quickly points out) is on the brink of making soul food synonymous with healthy living and stable, fair food systems. Though Terry says the food-justice movement has come a long way, there's still a long way to go for those who want to see a healthy, nourished nation with equal access to fresh produce. In working toward that goal, Terry's been featured on the Sundance Channel's "Big Ideas for a Small Planet," co-hosts "The Endless Feast" on PBS, and has had his work in more magazines than most magazine editors. His first book, Grub: Ideas for an Urban Organic Kitchen, received a 2007 Nautilus Award for Social Change, and his second, Vegan Soul Kitchen, is just about to debut at a sold-out launch party in San Francisco. (Not to mention you'll also be able to find a full review in the May+June issue of VegNews!) VN caught up with the multitasking chef/author/activist to chat about food, family, and the future.
VegNews: Are you a vegetarian?
Bryant Terry: I became a vegetarian in high school. Then a vegan. Then a fruitarian for a summer in college. Then a breathatarian for a day. Then a pescetarian in graduate school. Then back to being a vegan … As one can tell, my relationship with food has been fluid, shifting as I have changed. So I choose not to label my diet at all, nowadays. But if I were to characterize it, I would say that I have a plant-centered diet devoid of meat.
VN: How has food justice changed since you first became involved?
BT: It has moved from the margin closer to the center.
VN: What's been your proudest moment as an activist?
BT: When I stopped being dogmatic, self-righteous, and judgmental.
VN: Have you been able to convince your family members—who you've said inspired you to focus your work in the South—to eat more healthfully?
BT: I have convinced many of my family members in the South to eat more of the fresh, seasonal, and sustainable foods that they grew up eating. It's about helping them remember, not teaching them anything new.
VN: What's your favorite meal?
BT: Vegetable pho (Vietnamese rice-noodle soup).
VN: Why use "vegan" in the title of your book and make all the recipes vegan if you don't identify yourself as a vegan?
BT: Vegan Soul Kitchen provides a much-needed intervention in a genre oversaturated with books that include animal products. And this book is for everyone to enjoy no matter what her or his habitual eating habits might be.
VN: What upcoming project are you most excited about and why?
BT: Starting a family. It's the most important thing to me.