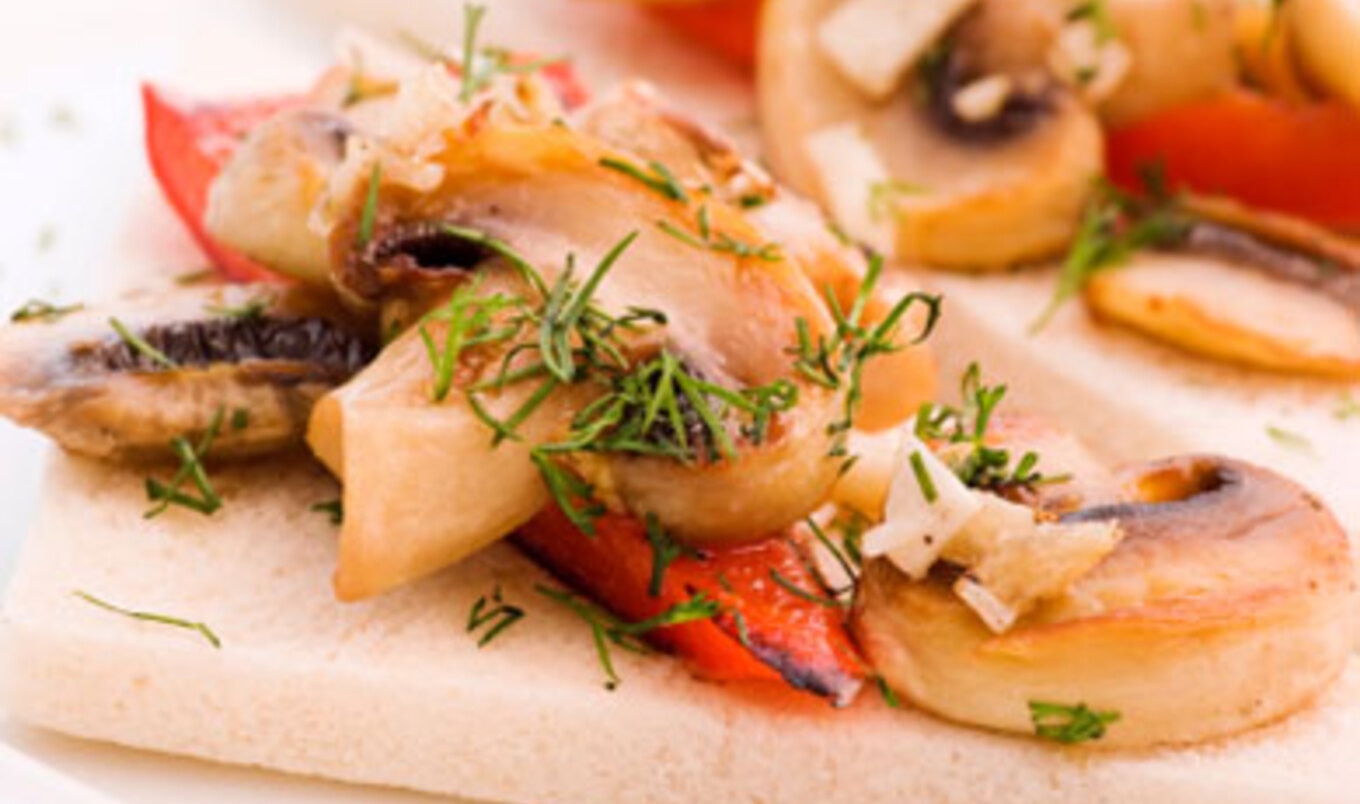 Tangy, seasoned mushrooms are a great appetizer. Simple to make, quick to disappear.
August 15, 2010
Not in the mood for a laborious appetizer? These easy, savory bites are perfect for a quick summer dinner. Served with slices of your favorite rustic bread and a hearty salad, marinated mushrooms are a satisfying early fall supper. Or, toss them in a panini with roasted bell peppers and chopped garlic for a quickie lunch.

What you need:
2 12-ounce packages of dehydrated mushrooms
1 tablespoon fresh lemon juice

1 cup red wine vinegar
Salt, pepper, dried basil, and dried oregano to taste
3 cloves garlic, finely minced
What you do:
In a large bowl, place mushrooms with enough water to cover. Soak for about 30 seconds, turning until dirt and fertilizer are removed. Rinse mushrooms.
Bring 2 quarts of water to a boil. Cook the mushrooms for 5 minutes and drain (the liquid can be stored for later use as a starter for a rich vegetable stock). Put mushrooms into bowl and add 1 cup red wine vinegar, lemon juice, salt, pepper, and herbs to taste. Let mushrooms sit in refrigerator for at least one hour so that all the flavors merge.
Click here for more delicious recipes:
Mushroom Pate
Mushroom Risotto
Marinated Kale Salad