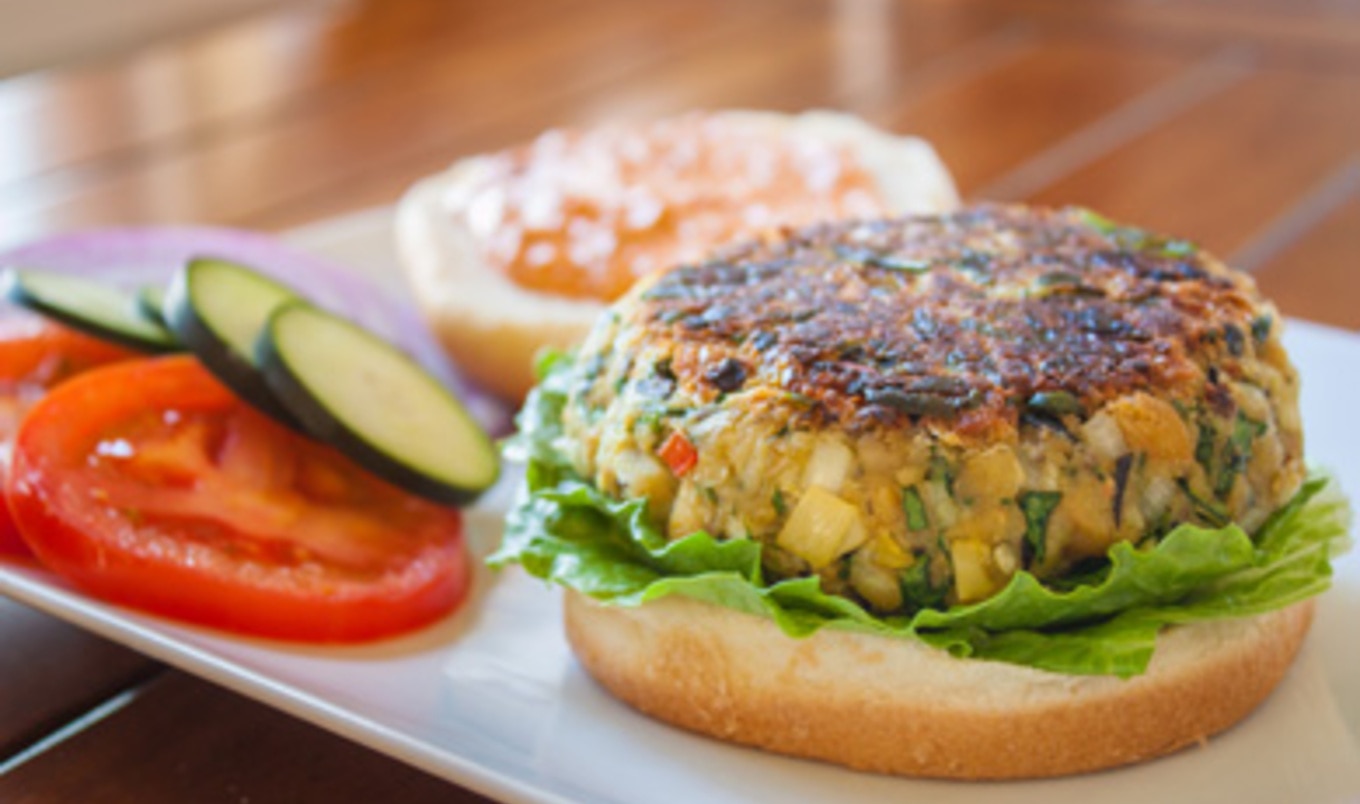 This veggie burger recipe is packed with the Mediterranean flavors of garbanzo beans, olives, artichokes, spinach, and oregano.
July 24, 2013
The great thing about this veggie burger recipe is that you just mash up all the ingredients in a bowl, make some patties and cook them up on the fly. They also freeze beautifully for easy meal planning.
Makes 6 patties
What you need:

2 15-ounce cans garbanzo beans, drained and rinsed
1 small onion, chopped
6 cloves of garlic chopped
1/2 cup chopped red bell pepper
1/3 cup chopped kalamata olives
1 jar marinated artichokes, drained and chopped
2 cups chopped fresh spinach
1/2 cup oats
1/2 tsp dried oregano
1/4 tsp salt
1/4 tsp pepper
1/2 cup breadcrumbs
What you do:
1. In a large bowl combine beans, onion, and garlic. Using a potato masher, lightly mash until about half of beans are mashed. Add in remaining ingredients and stir well.
2. On a cutting board or clean work surface, use bean mixture to form burger patties with your hands. Make sure to pack tight.
3. In a lightly greased frying pan on medium-high heat, cook burgers for about 5 minutes on each side or until both sides are golden. Serve on a bed of greens or vegan hamburger bun.
Photo: Leslie Durso