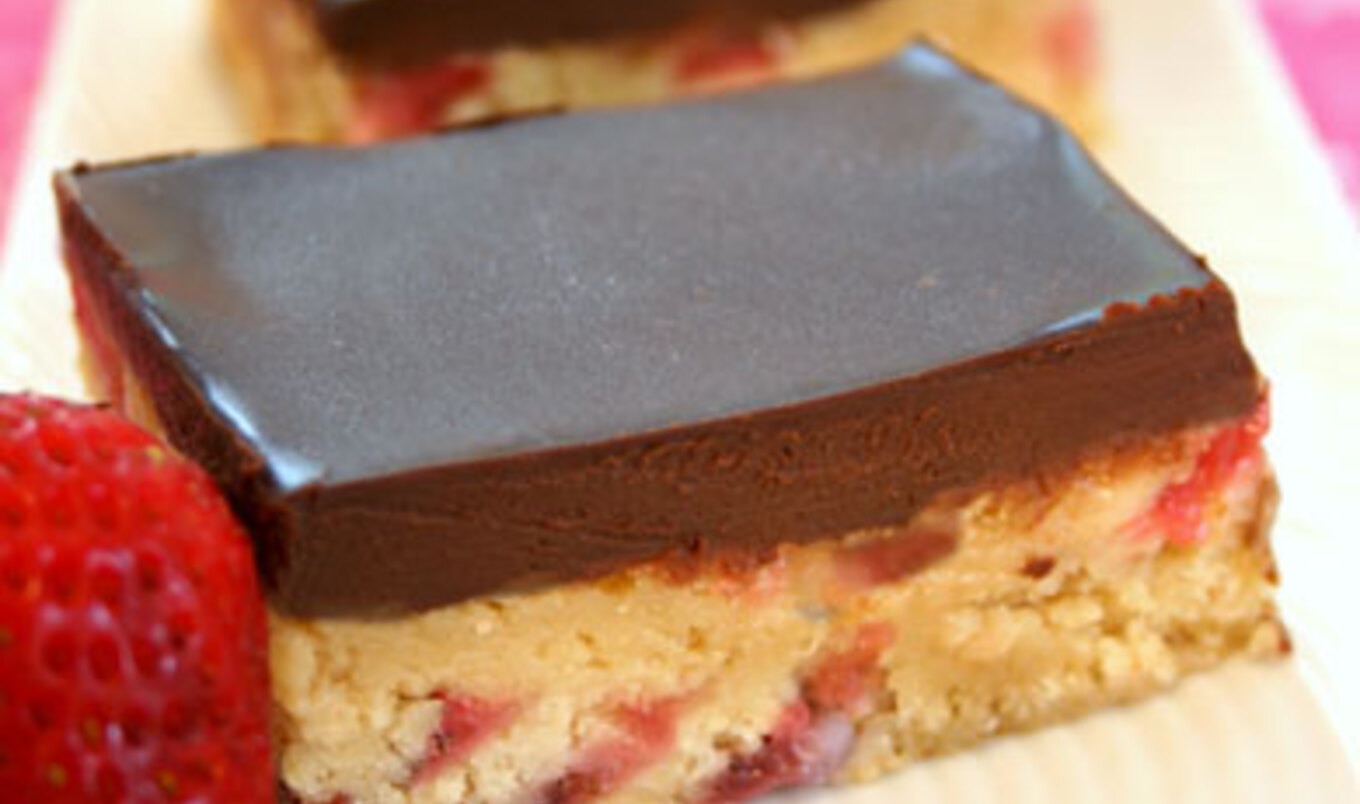 Strawberry, chocolate, and vanilla come together in these sweet, simple bars.
February 5, 2017
These classic flavors are each wonderful on their own, but combined in these bars they're something spectacular.
Makes 16 bars
What you need:
1-3/4 cups flour
1/4 teaspoon baking powder
1/4 teaspoon baking soda
1/4 teaspoon salt
1/2 cup sugar
1 cup strawberries, hulled and roughly chopped
1/4 cup dark-brown sugar, packed
5 tablespoons margarine, melted
2 teaspoons vanilla
1/3 cup plain soymilk
1/2 cup bittersweet chocolate
1/3 cup soy creamer
What you do:
Preheat oven to 350 degrees and lightly grease an 8 x 8-inch square pan. Set aside.
In a medium bowl, sift together flour, baking powder, baking soda, salt, and sugar. Add strawberries, and toss to coat thoroughly.
In a medium bowl, whisk together brown sugar, margarine, vanilla, and soymilk. Pour wet ingredients into dry mixture, and stir. Mix until just combined, and pour batter into prepared pan. Bake for 20 to 30 minutes, or until a toothpick inserted into the center comes out dry. Allow to cool in the pan.
While the bars are cooling, prepare the ganache topping. In a microwave-safe dish, combine chocolate and soy creamer, and heat on high for about one minute. Stir thoroughly until mixture is smooth, microwaving for an additional 30 to 60 seconds to melt any remaining lumps if necessary. Pour ganache over bars, and let cool completely. Slice into bars and enjoy.
Check out these other great recipes!: