Whether you're a kid or an adult, we can practically all agree that fruit snacks are delicious. They're sweet, chewy, colorful, they tend to come in fun shapes, and they're usually travel-friendly, too. Honestly, what's not to love? But, some may contain animal products. Here's how to find the best vegan fruit snacks.
Are fruit snacks vegan?
Fruit snacks aren't always vegan. Gelatin, a flavorless, colorless food additive often used in gummies, is made from animal collagen. It's obtained by boiling ligaments and bones, typically from pigs or cows. But, some food manufacturers use pectin as an alternative to gelatin. This is a type of starch obtained from fruits or vegetables. It gives jams and jellies their wobbly texture and is also often used as a thickening agent in gummy-like candies and snacks.
Other than gelatin, fruit snacks aren't likely to contain animal-derived ingredients—not even red dyes, like carmine, which is extracted from certain types of female scale insects. Most options rely on fruit juice to add color. Some may contain carnauba wax, a common ingredient used in candy manufacturing that provides shape and structure. Don't worry, it doesn't come from bees. This vegetable wax is harvested from the leaves of a variety of palm that's native only to Brazil. It's also called the "Queen of Waxes" due to its multiple uses.
10 vegan fruit snacks to stash in your pantry
No matter what your age, these vegan fruit snacks will be a welcome sight in your grocery haul. Some are more akin to gummy candies while others are more minimally processed, relying on just fruit and vegetables. Here are some of our top picks.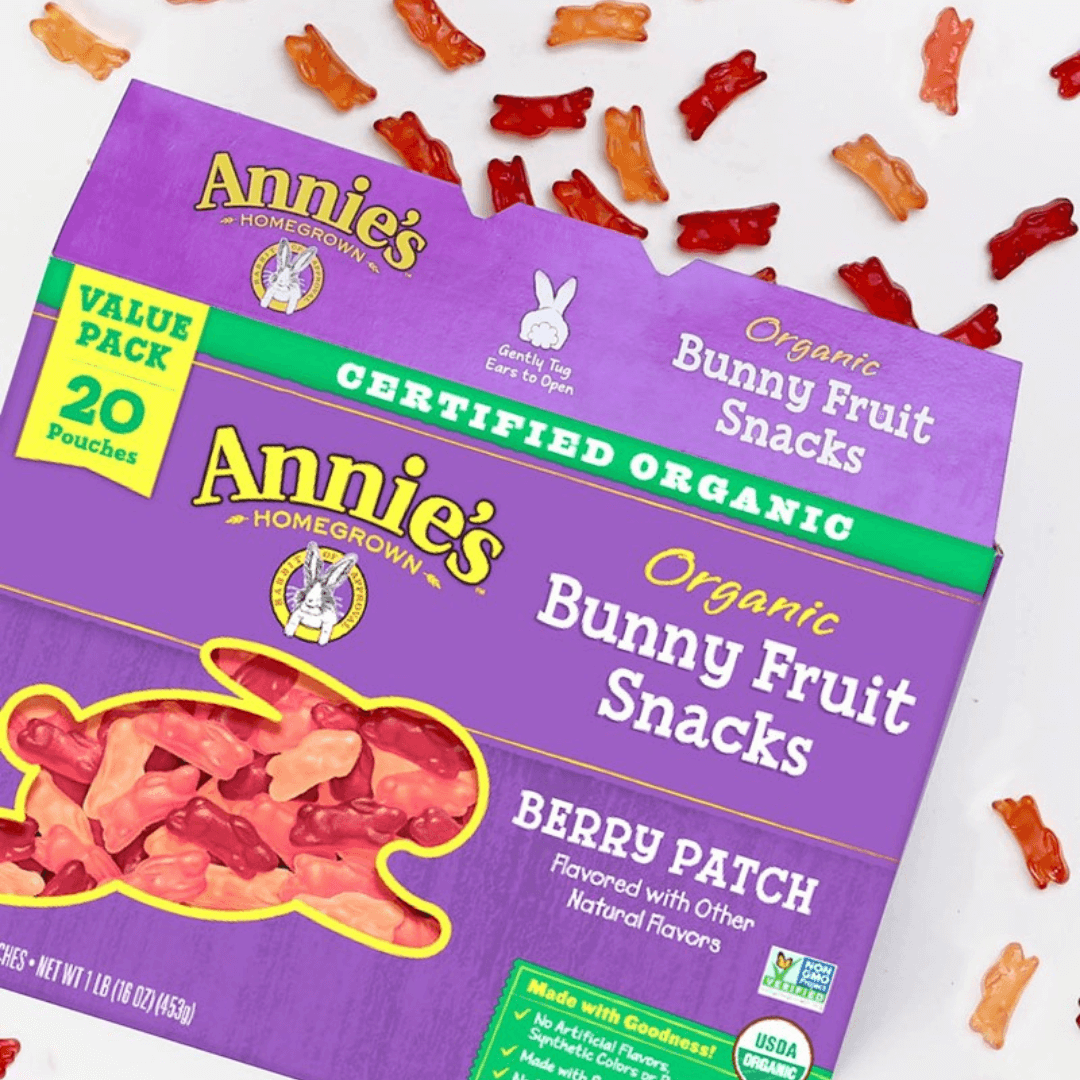 Annie's
1 Annie's Organic Bunny Fruit Snacks
These chewy, bunny rabbit-shaped fruit snacks are made from organic fruit juice and sweetened with rice syrup and cane sugar. Each pack comes with an assortment of colorful gummies—made without artificial dyes—in the flavors strawberry, raspberry, and cherry. Or, try the tropical blend, which includes the flavors orange, mango-peach, and tropical punch for a burst of sunshine in your mouth.
Learn more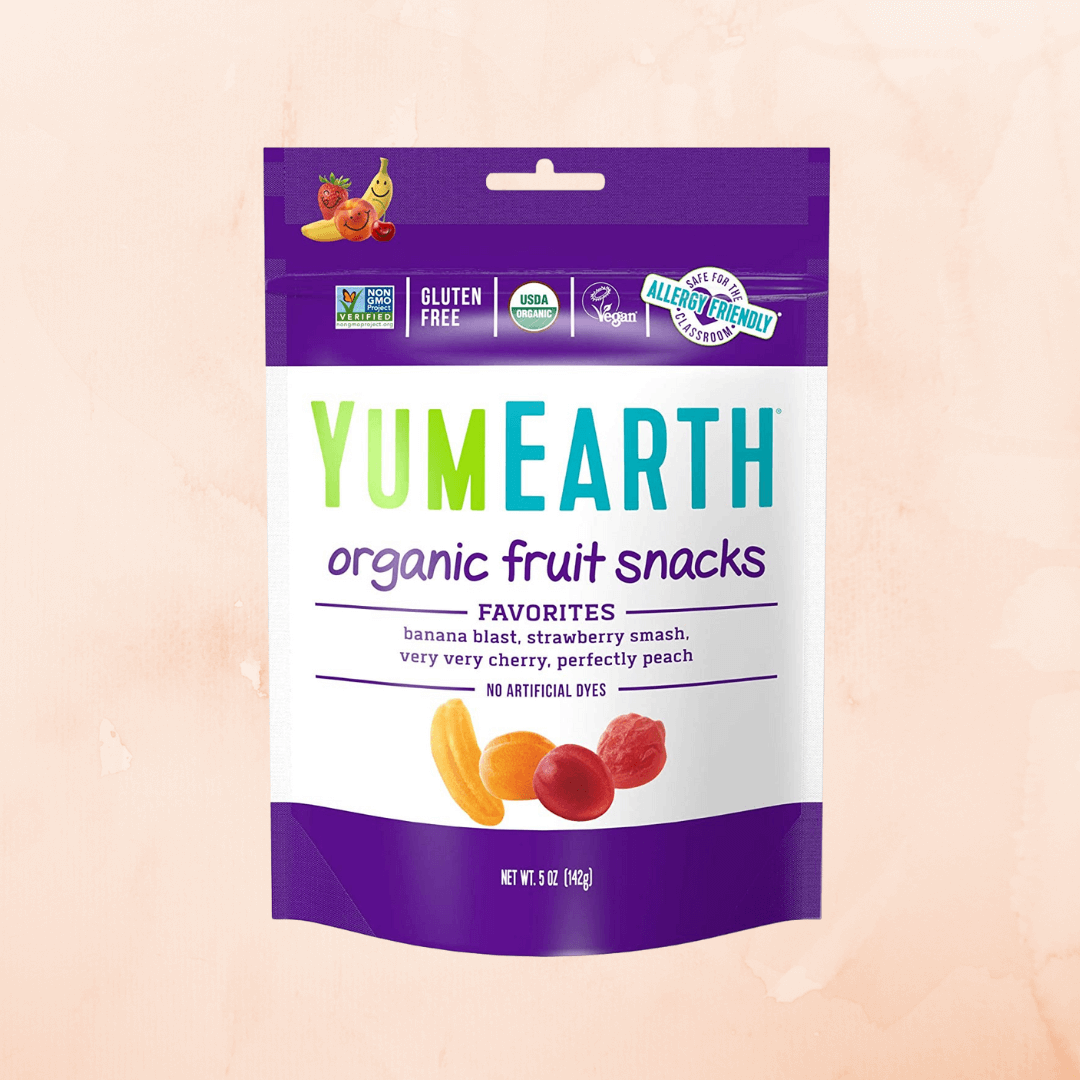 YumEarth
2 YumEarth Organic Vegan Fruit Snacks
Need an allergen-friendly fruit snack? YumEarth makes these organic treats without peanuts, tree nuts, gluten, and soy, relying on rice syrup, organic cane sugar, and fruit juice concentrate instead. The fruit-shaped flavors in this pack include banana, strawberry, cherry, and peach. It also comes in a tropical variety pack that contains a combination of mango, pineapple, and Razzmatazz Berry.
Learn more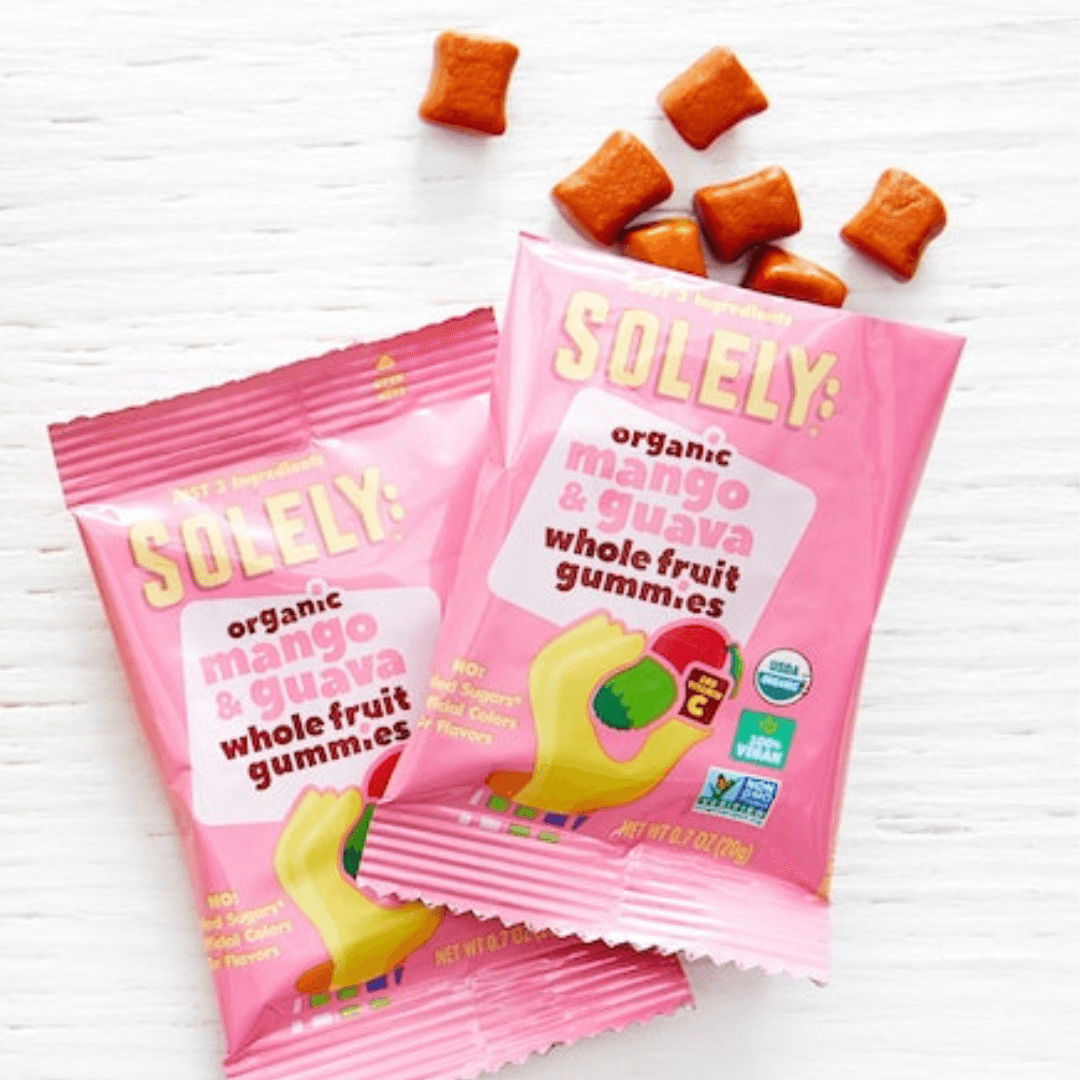 Solely
3 Solely Organic Fruit Gummies
Made with just whole, organic fruit; vitamin C; and no added sugar, Solely Organic's fruit gummies are a healthier alternative to sweet snacks. The brand uses minimal ingredients, allowing the natural flavors of the fruit to shine through in tropical options like mango and orange, mango and guava, and just mango. These bite-sized treats have a soft, chewy texture without any gelatin. Plus, one pouch contains the equivalent of a single serving of fruit.
Learn more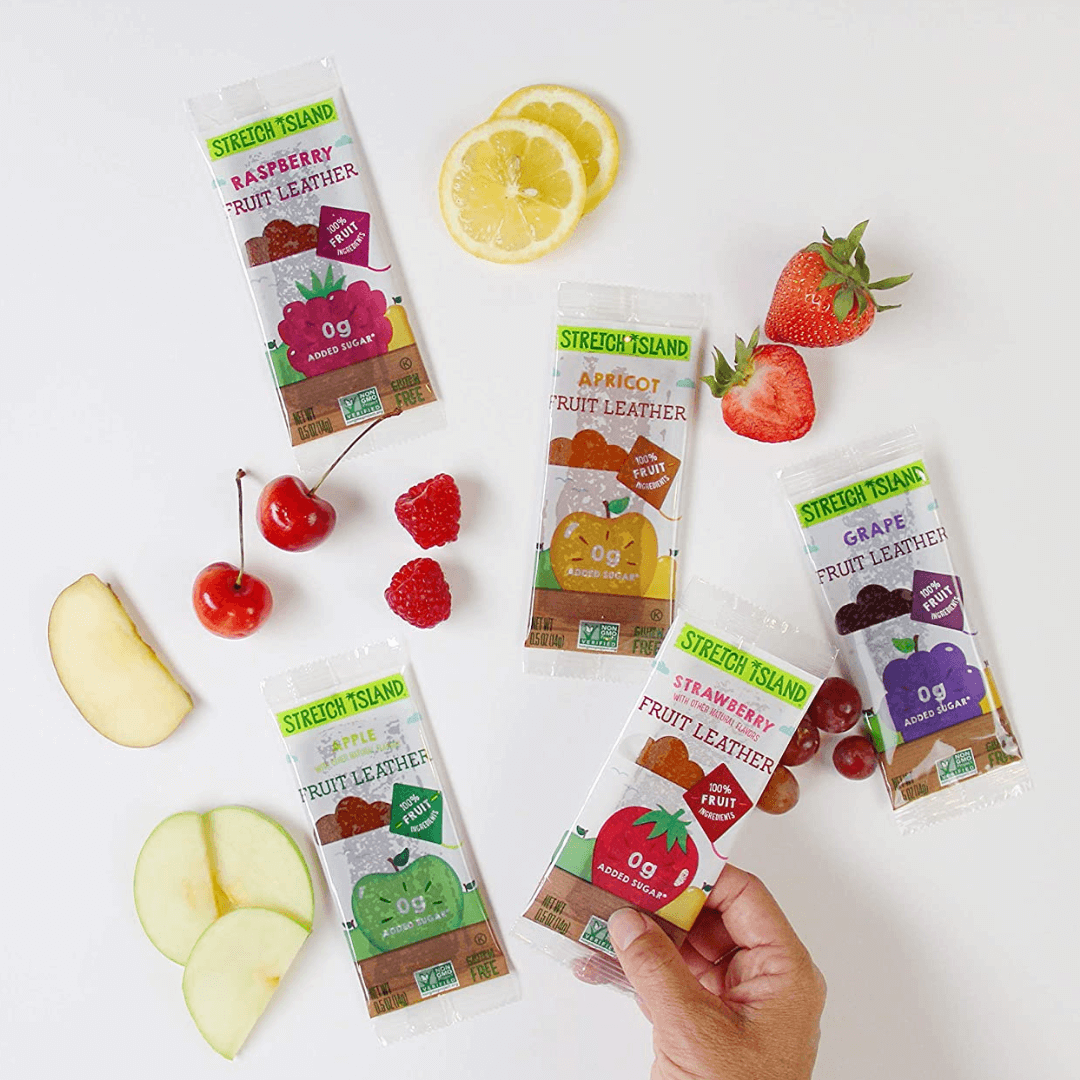 Stretch Island
4 Stretch Island Fruit Leather
The advantage of getting this fruit leather variety pack is that you get to try all of the flavors: cherry, apple, strawberry, apricot, grape, and raspberry. Each one features a base made from apple purée in addition to real fruit juices. At 50 calories or less per serving, these make for a great pick-me-up whenever you're feeling peckish, but not hungry enough for something that's a little more filling.
Learn more
Bear
5 Bear Fruit Rolls
Bear's fruit rolls are like a healthier take on tape candy. Instead of being made from corn syrup, they're made with real fruit that has been slowly dried, then hand-rolled into the final product. Free from gluten and nuts, the flavors include strawberry lemon, apple, mango, and raspberry.
Learn more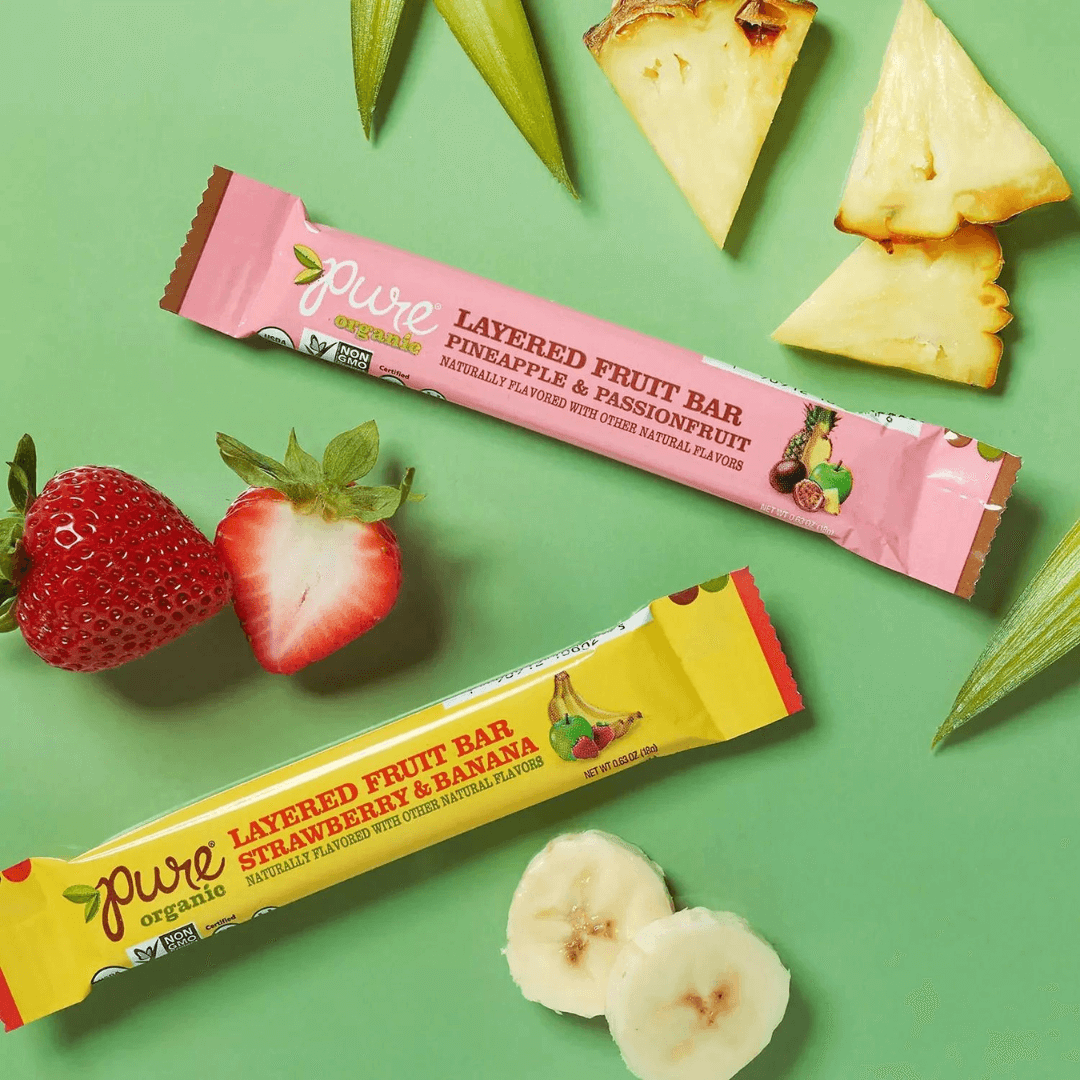 Pure Organic
6 Pure Organic Layered Fruit Bars
Every single one of the flavors in Pure Organic's Layered Fruit Bars lineup is a combination of two complementary tastes. You have the tart raspberry lemonade, the fruity-floral strawberry banana, and the tangy pineapple passionfruit. And, these chewy vegan snacks are made from an apple purée base that's rounded out with fruit concentrates. We love picking up the variety pack so we're not stuck with just one flavor.
Learn more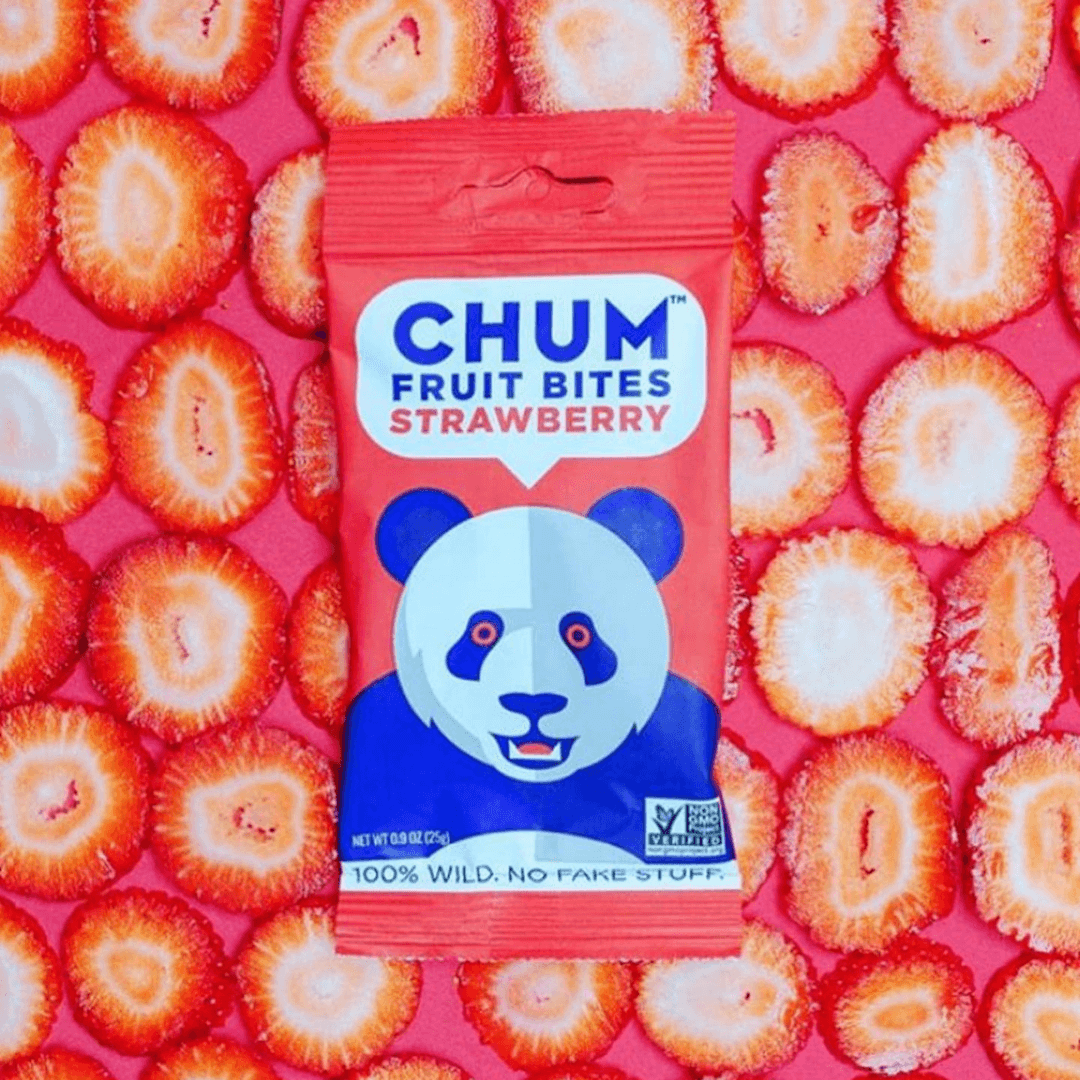 Chum
7 Chum Fruit Bites
These plant-based fruit snacks are made from fruit purée that's been baked to remove the water content, then turned into bite-sized, chewy little triangles—no added sugar necessary. The flavors include mango, peach, apple, blackberry, and strawberry, all of which can be sampled in a convenient variety pack. According to the brand, 15 percent of the profits are donated to WildAid, an environmental non-profit organization that focuses on efforts to protect and conserve wildlife.
Learn more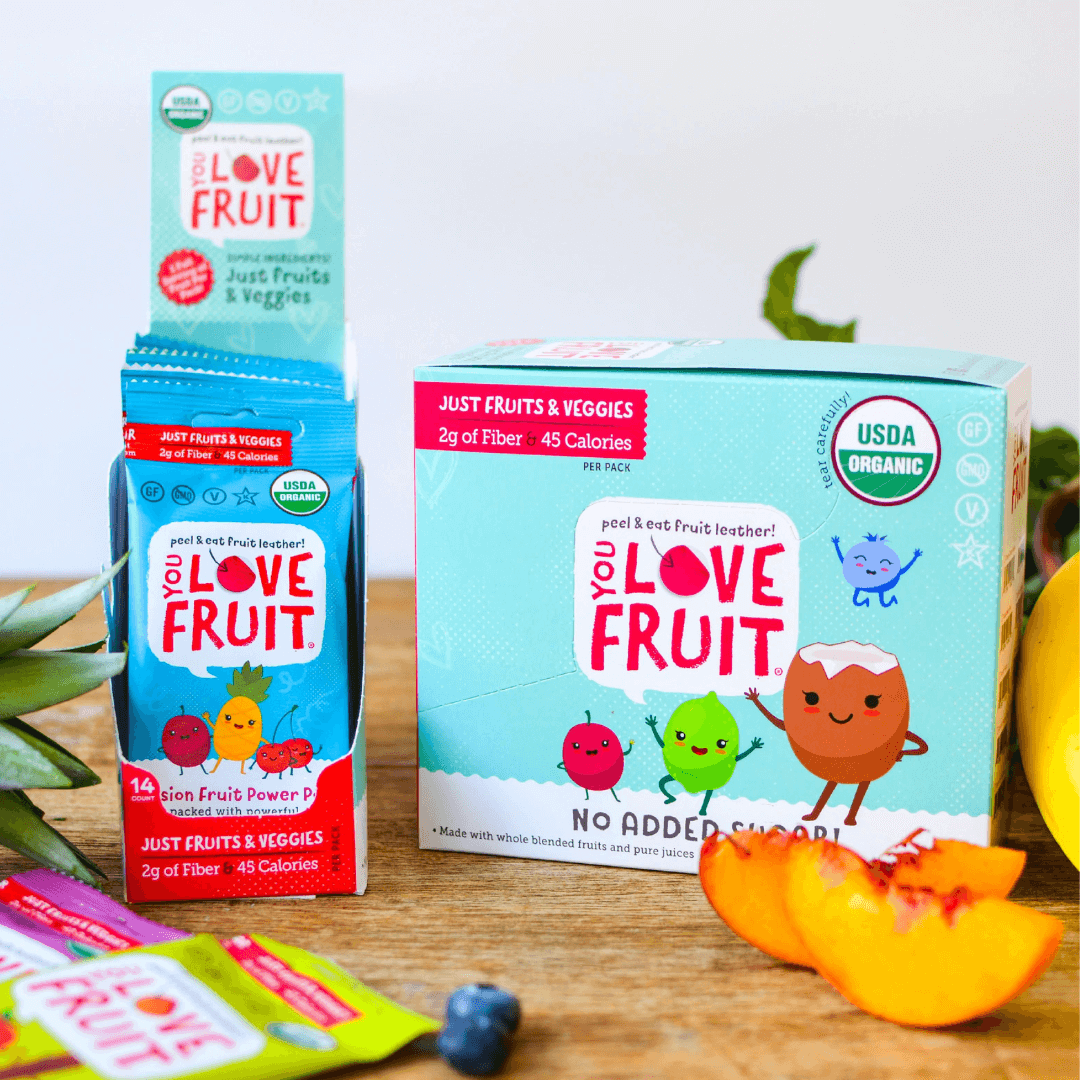 You Love Fruit
8 You Love Fruit
Described as "peel and eat fruit leather," this fruit snack comes in the form of little dots that you can snack on at your leisure to get your sugar fix. Instead of apples, these plant-based dots are made from a mango base alongside other fruits and vegetables and no added sugars or waxes. The flavor options include kiwi with greens, cherry mango, apple cinnamon, and mango coconut
Learn more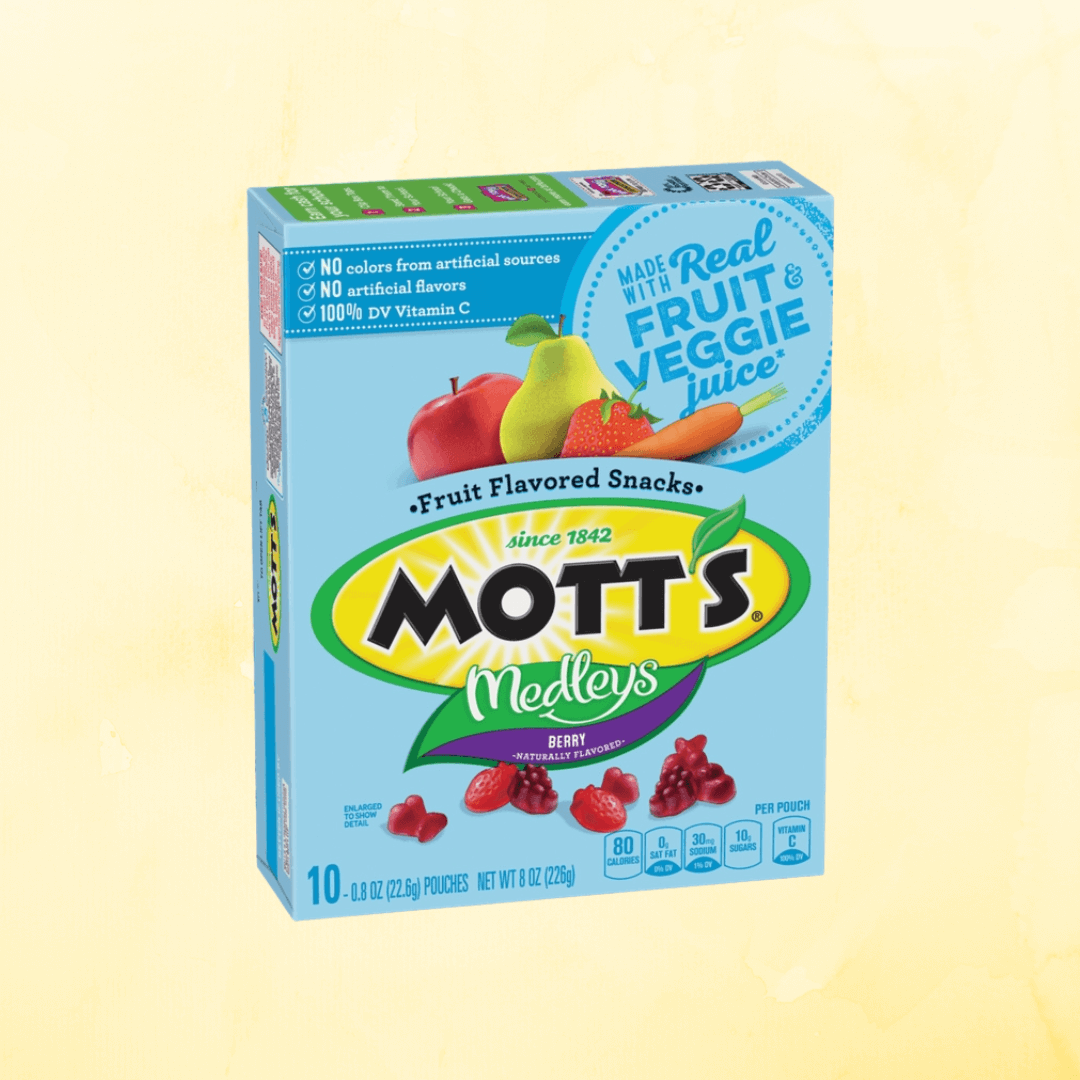 Mott's
9 Mott's Fruit Snacks
This super-mainstream brand is free from gelatin—hooray! It's made from corn syrup and a blend of real fruit juice concentrate. And, it comes in a variety of flavor mixes such as Assorted Fruit, Berry, and Tropical Fruit. We love that it's a vegan option that you can find in practically any mainstream grocery store.
Learn more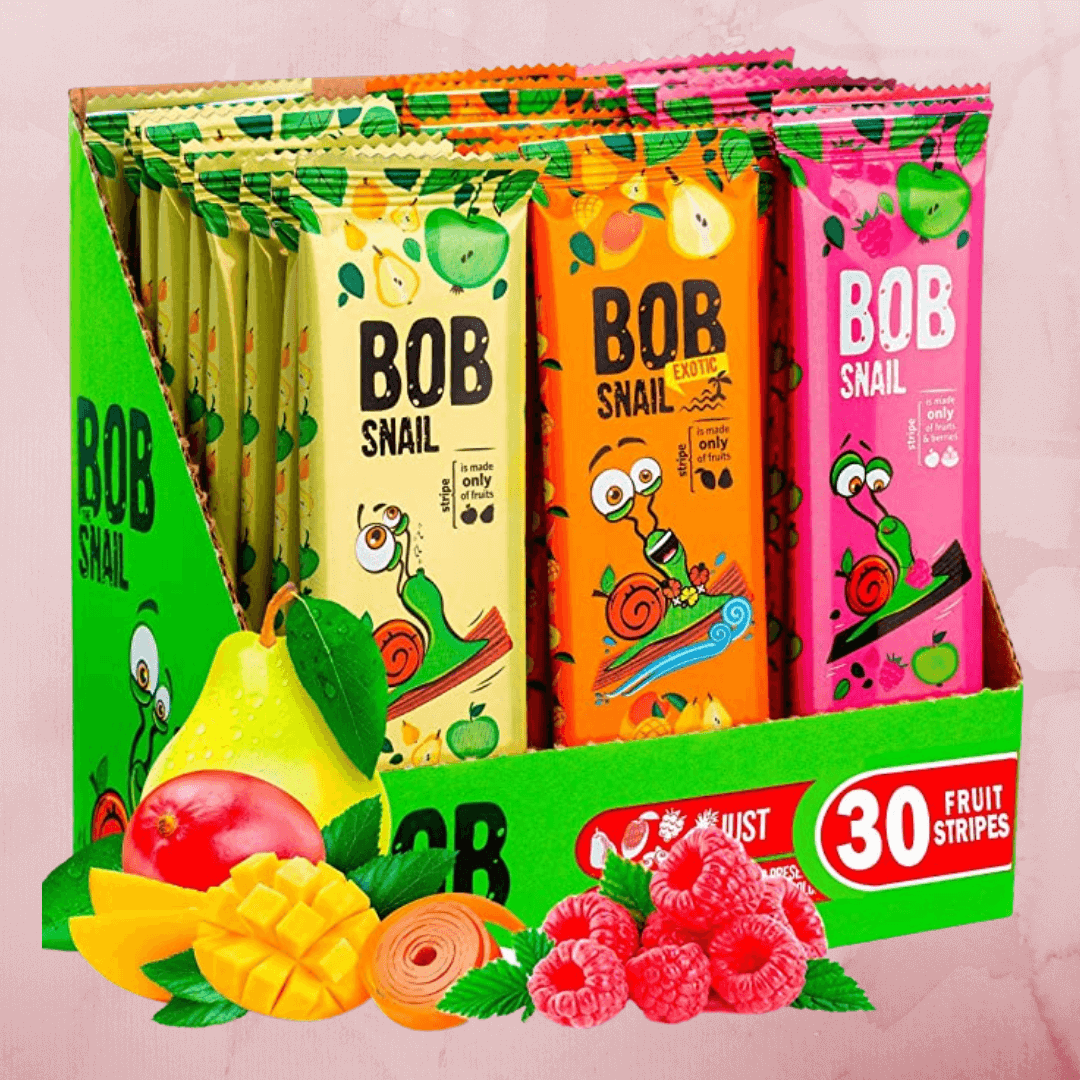 Bob Snail
10 Bob Snail Fruit Roll-Ups
These sweet, chewy vegan fruit roll-ups are made from minimal ingredients and no added sugar. The strawberry-mango flavor is made from just strawberries and mangoes, apple-blueberry is made from just apples and blueberries … you get it. Great for kids and adults alike, these fruit snacks are perfect for trips, work snacks, and school lunches.
Learn more
For more vegan snack guides, read: