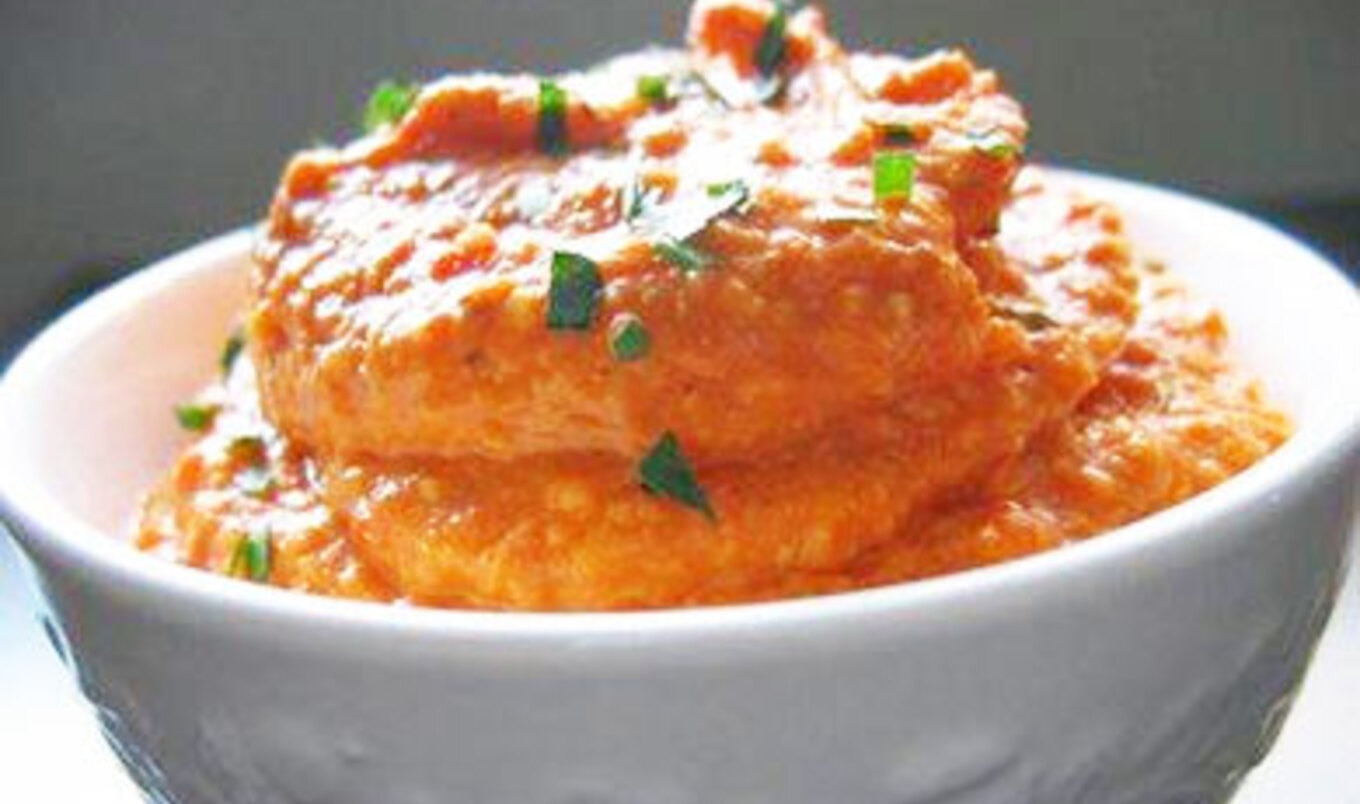 The official hummus of Halloween, this fall dip brings together pumpkin, garlic, and cinnamon.
October 20, 2019
What you need:
2 cups canned chickpeas, rinsed and thoroughly drained
1 14-ounce can pumpkin purée (not pumpkin pie filling)
1/2 cup fresh lemon juice
2 teaspoons fresh lime juice
1/2 cup olive oil
1/2 cup tahini
1/2 teaspoon hot sauce, or more to taste
2 garlic cloves, pressed
1/4 teaspoon ground cinnamon
1/4 teaspoon ground nutmeg
1/4 teaspoon ground allspice
1/4 teaspoon ground mace
1/4 teaspoon ground ginger
1/4 teaspoon ground coriander
1/2 cup pumpkin-flavored vodka
Toasted whole-wheat pita bread, for serving
Vegetable sticks, for serving
What you do:
In a medium bowl, combine all ingredients except pita and vegetable sticks. With an immersion blender, purée for about 2 minutes, scraping down the sides of the bowl as necessary with a rubber spatula.
Serve with pita and vegetable sticks.