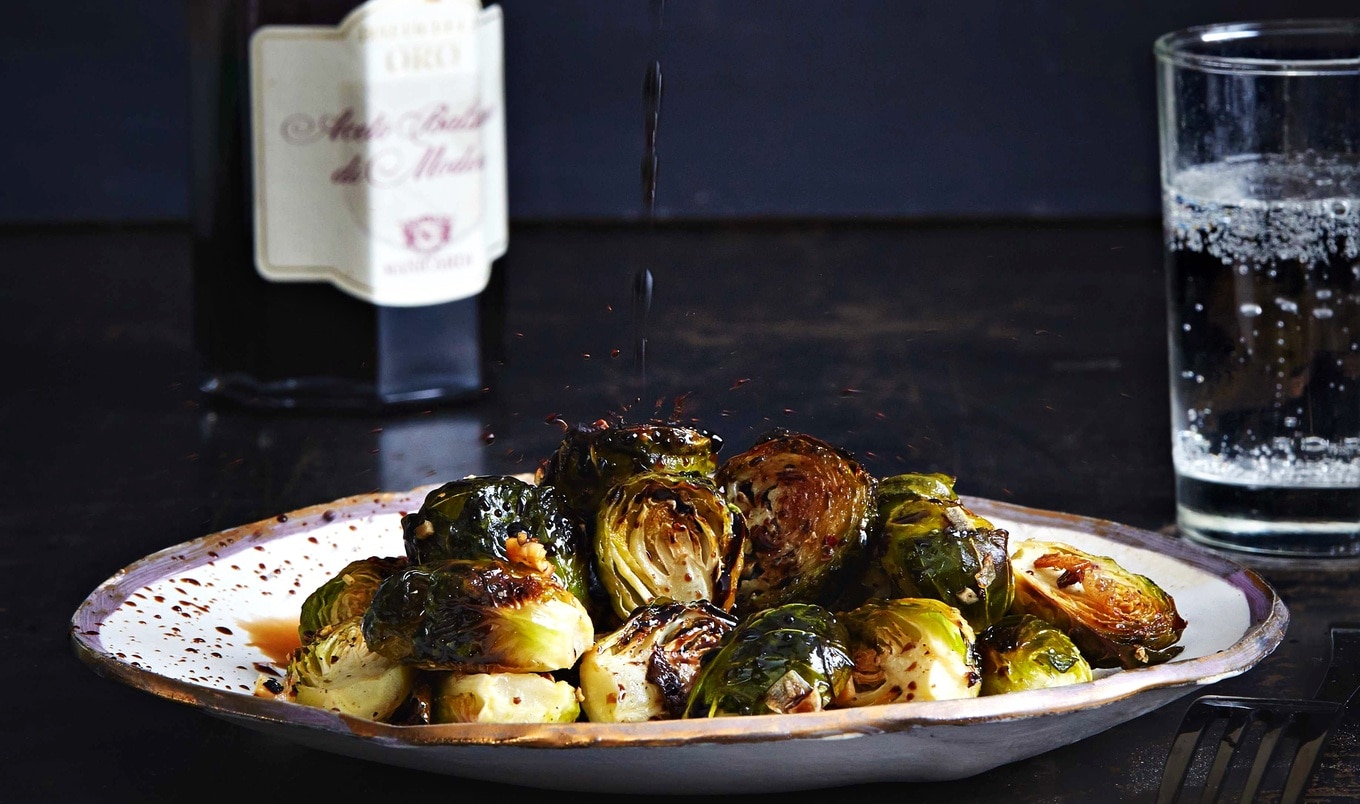 This easy six-ingredient side dish is sure to steal the spotlight.
November 11, 2022
What's the secret to aging gracefully? Nourishing food that tastes great! That's why we're taking a page from Tracye McQuriter's book Ageless Vegan: The Secret to Living a Long and Healthy Plant-Based Life and digging into these no-fuss, sumptuous roasted Brussels sprouts.
What you need:
1 pound Brussels sprouts, halved and trimmed
3 tablespoons olive oil
3 garlic cloves, finely chopped
½ teaspoon salt
⅛ teaspoon black pepper
2 tablespoons balsamic vinegar
What you do:
1. Preheat oven to 400 degrees. Into a large bowl, add Brussels sprouts, oil, garlic, salt, and pepper, and toss to coat evenly. Place Brussels sprouts onto a parchment paper-lined baking sheet.
2. Roast 20 to 30 minutes, until crisp and golden brown, shaking baking sheet every 10 minutes. Remove from oven, immediately drizzle with vinegar, and toss to coat evenly. Transfer to a serving platter and serve immediately.