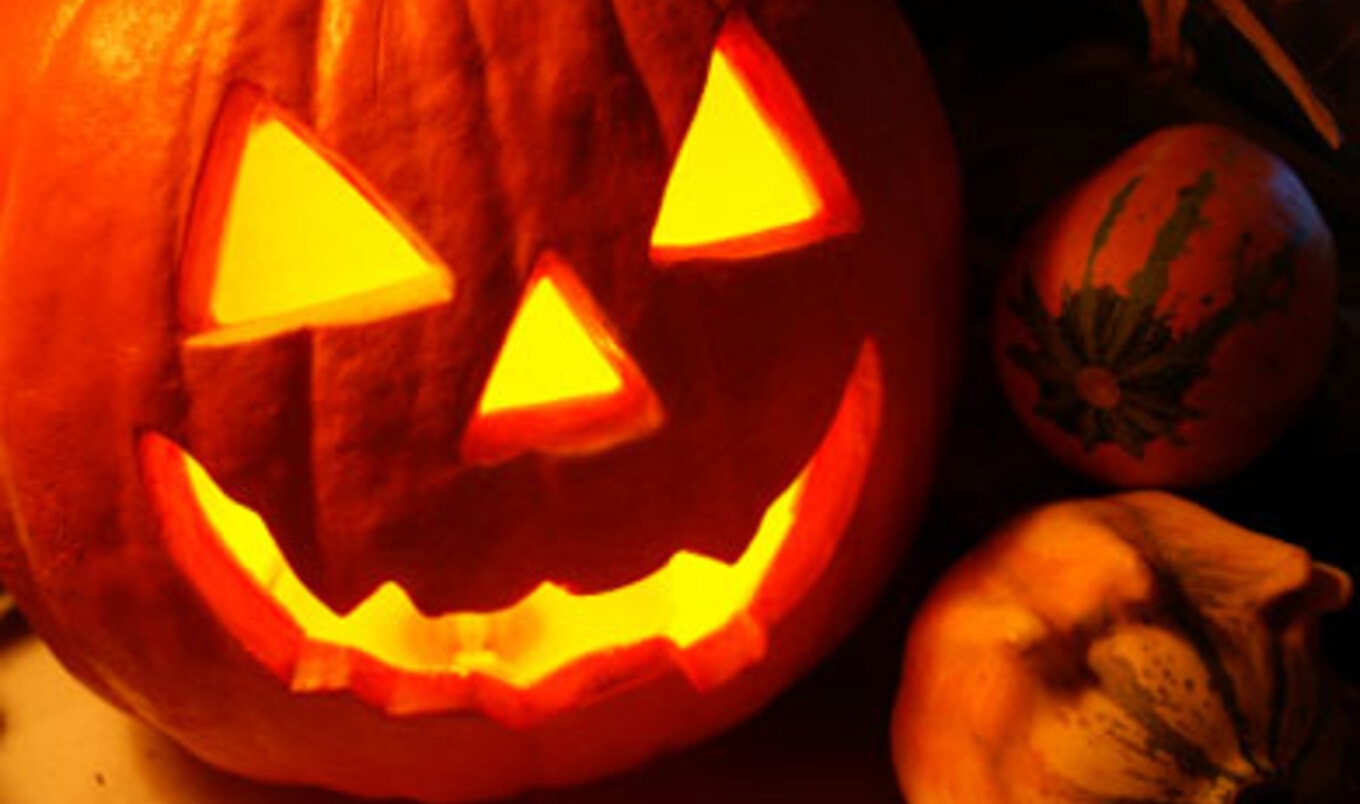 Party guests will shriek with delight at this vegan boo-ffet.
October 19, 2016
---
Fellow vegan party monsters, it's now our turn to make things go bump in the night! Long the domain of flesh-eating zombies, blood-sucking vampires, and carnivorous werewolves, Halloween just became a whole lot yummier, kinder, and more fashionable. Come October 31st, check reality at the door and let great food (and drink), laughter, and a well-chosen costume carry you through the night. To supercharge your next Halloween bash, here are my top five tips, plus a boo-ffet menu to cast the ultimate spell of fun and mischief while rocking the trick-or-treat circuit. With these tips, tricks, and treats, there's only one thing left to make your vegan-friendly shenanigans a howl to remember: "Trick or treat, I don't eat meat, so gimme something really good to eat!"
1. Tote the ultimate trick-or-treat bag.
Forget accessorizing with gimmicky plastic bags. Add a bewitching style to your costume with a year-round tote. Matt & Nat's Raylan bags will induce spine-chilling pangs of door-to-door jealousy wherever the night takes you. Likewise, the Bjorn Tote by Olsen Haus will make sure the only thing creepy about your Halloween adventures is how the mere sight of this supernatural bag turns others gooey-green with envy. Big enough to hold your entire stash of sweets (plus flashlight, sweater, and make-up for ghoulish touchups), these carryalls also double as host/hostess gifts and wicked-fab swag bags should your trick-or-treating party lean to the swankier or charity-fundraiser side of things.
2. Stock up on vegan candy.
When the phantoms come floating down your haunted trail, you'd better satisfy their need for sweets. One go-to source for vegan candy is naturalcandystore.com. For parties, fill bowls with goodies like vegan caramels, gummies, lollipops, candy bars, cotton candy, jelly candies, and breath mints (No one wants werewolf breath!). Or, fire up the cauldron and use vegan marshmallows to create Frankenstein S'mores.
3. Provide some killer entertainment.
Transform a porch, yard, shed, or room into a ScreamFest Theater. Setup a TV/DVD and arrange pillows or hay bales for seating, then pop in classics like Halloween and Halloween 2 (my favorites), Friday the 13th, The Thing, and Nightmare on Elm Street, or go super old school with Night of the Living Dead, Psycho, The Birds, and The Bride of Frankenstein. Show them on a continuous loop either in a ScreamFest Theater or where mingling guests can casually watch while chatting and eating.
4. Play some ghoulishly good games.
Here are three spook-tacular games for young and old alike. For the over-21 crowd, each game easily becomes an excuse to knock back a few.
Pumpkin Roll
Using a spoon, contestants try to roll a small pumpkin across the finish line first.
Make it boozy: The winner chugs mug of Screaming Witch's Beer Punch.
Pin It!
Make spooky adaptations of the classic Pin the Tail on the Donkey—eyes on the ghost, bowtie on the skeleton, or fangs on the vampire are just three examples of the possibilities. Use handmade or store-bought decorative forms attached to a wall or 3-D versions hung from a low branch.
Make it boozy: Hit the mark and you get to toss back an Old Black Magic HELL-o Shot.
Guess How Many…
Another classic translated into an unnerving version: fill raisins in a jar and get guests to guess how many witches' warts are inside!
Make it boozy: The winner gets a double Vegan Vampire Martini.
5. Create an enchanted tablescape.
Layer table with plastic. Cover with fallen leaves and/or dirt and create mounds for food and handmade tombstones ("Here Lies Haunted Tofu," "R.I.P. Pumpkin Patch Hummus," "The Vegan Vampire: Gone Too Soon!").
Boo-ffet Menu
Haunted Tofu with Fright Night Salsa & Green Goo-acamole
Mummy's Favorite Pumpkin Soup
Pumpkin Patch Hummus
Pumpkin Crumble Squares
Black Cat Candy
Spicy Pumpkin Seeds
Creepy-Good Cocktails
The Vegan Vampire Martini
Screaming Witch's Beer Punch
That Old Black Magic HELL-o Shot
John Schlimm is the author of Grilling Vegan Style and The Tipsy Vegan. Follow him on Facebook, Twitter, Pinterest, and YouTube.