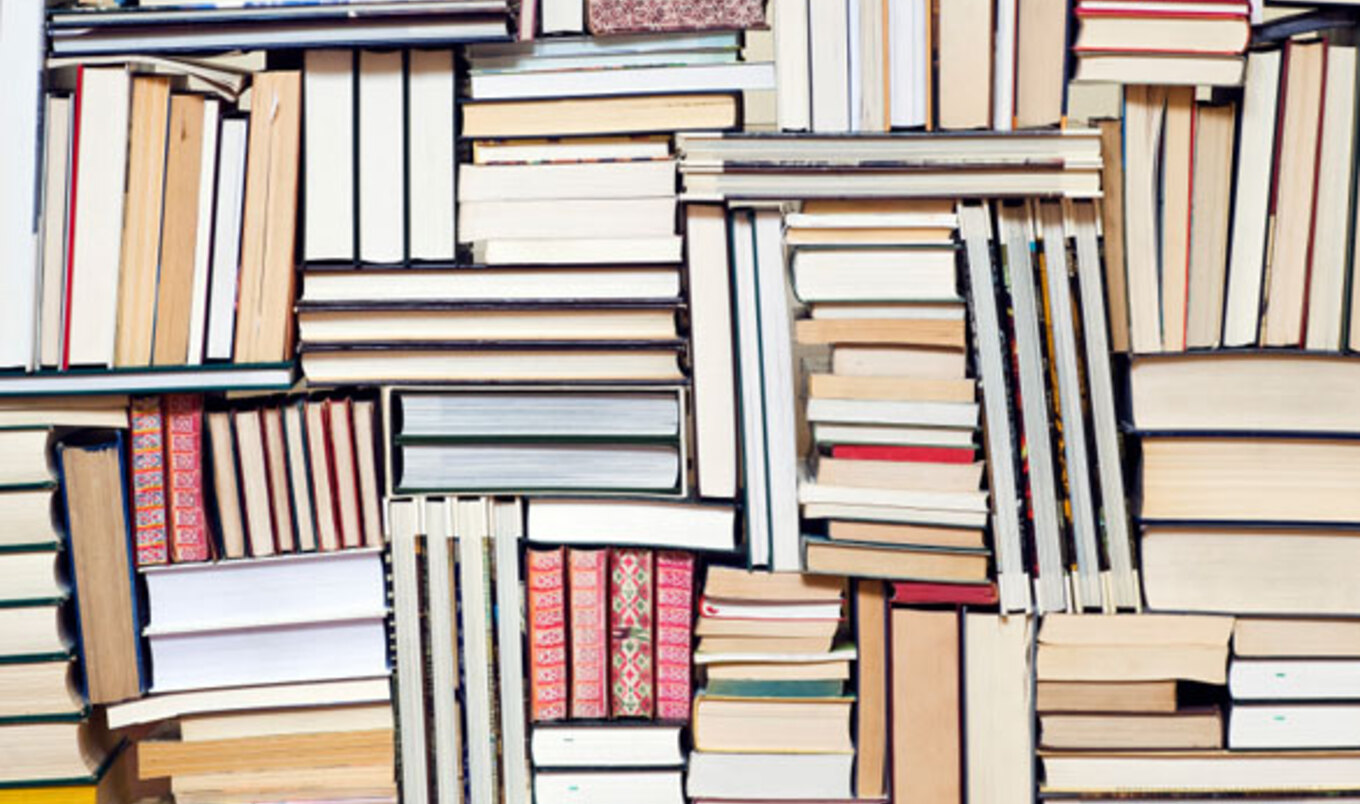 VegNews Publisher Joseph Connelly shares his top cookbooks for the year.
January 2, 2013
---
Do you think more vegan cookbooks were produced in 2012 than any previous year? I think it might just be true. And what a quality year it was. It seems every circular journey around our ol' Sun sets a slightly higher standard than the previous year, kind of like the way the winning time in the Olympic 100-meter dash always seem to be a fraction faster than last event. If you need further proof that a plant-based diet as arrived and is here to stay … well, here are 10 of them.
Artisan Vegan Cheese: From Everyday to Gourmet by Miyoko Schinner (Book Publishing Company)
How often have you heard someone say, "I can't go vegan because I'm addicted to cheese?" They're not called cheese heads for nothing! Well, the holy grail of veganism is no more. The enormously talented chef/TV host/singer/athlete/she-can-do-anything Miyoko Schinner is nothing short of a genius, and so are her cheese recipes. Schinner's creations are made from real foods and aged—just like the dairy versions, only better. Prepare to be blown away.
Chloes's Kitchen: 125 Easy, Delicious Recipes for Making the Food You Love the Vegan Way by Chloe Coscarelli (Free Press)
The first cookbook of Cupcake Wars winner Chloe Coscarelli is gorgeous, delightful, inviting, and enjoyable—much like the author herself. The only thing better than the stunning photography are the recipes. Oh, and did I almost forget to mention that it was VegNews' 2012 Cookbook of the Year?
Crazy Sexy Kitchen: 150 Plant-Powered Recipes to Ignite a Mouthwatering Revolution by Kris Carr with Chef Chad Sarno (Hay House)
You know what's even better than a great cookbook? One that lives up to its advanced hype. Kris Carr's is the complement to her NY Times bestseller Crazy Sexy Diet (which only included a handful of recipes), and with that come expectations. Teamed with acclaimed chef Chad Sarno, they hit it out of the park: delicious recipes, stunning photography, and even a guest chef or two. A winner.
Forks Over Knives, The Cookbook: Over 300 Recipes for Plant-Based Eating All Through the Year by Del Sroufe (The Experiment)
Like Crazy Sexy Kitchen, Del Stroufe's is another book that's an accompaniment to a NY Times bestseller. The Forks Over Knives empire has become a movement, and now you can enjoy more than 300 recipes from the Wellness Forum Foods chef, plus desserts from none other than Isa Chandra Moskowitz herself.
Great Gluten-Free Vegan Eats: Cut Out the Gluten and Enjoy an Even Healthier Vegan Diet with Recipes for Fabulous, Allergy-Free Fare by Allyson Kramer (Fair Winds Press)
Blogger Allyson Kramer does what many though impossible: she makes tasty, delicious food that is gluten-free. Simply put, this book wooed a staff that, shall I say, hasn't always fully embraced foods made sans wheat protein. Kramer packs a winning one-two combo: she is a gluten-free flour expert, and she knows how to use them. You won't miss a thing.
The Inspired Vegan: Seasonal Ingredients, Creative Recipes, Mouthwatering Menus by Bryant Terry (Da Capo Lifelong Books)
Sophomore slump? Not for the versatile Bryant Terry. For his second cookbook, following 2009's Vegan Soul Kitchen, Bryant honored his 10-year anniversary of working to create healthy food with his trademarked recipe of three parts food, two parts story, and one part each of music and art. Inspired, indeed.
The Sexy Vegan Cookbook: Extraordinary Food from an Ordinary Dude by Brian Patton (New World Library)
Take one heavily female staff, add a guy chef, mix in a few YouTube cooking videos and some teen male humor, and what do you have? It certainly didn't hurt Brian Patton to put the word "sexy" in the title of his first book, though to be honest, his fun, non-fem recipes are what makes this one stand out, gimmicks aside.
Superfood Kitchen: Cooking with Nature's Most Amazing Foods by Julie Morris (Sterling Epicure)
Stunning. The hardcover re-issue of Julie Morris' superfood-focused cookbook is both classy and classic, including nutritious, delicious recipes and mouth-watering, full-page photography. If these recipes don't get you to eat the good stuff, nothing will. If you missed this one, it's perfect for the New Year.
The 30-Minute Vegan's Taste of Europe: 150 Plant-Based Makeovers of Classics from France, Italy, Spain … and Beyond by Mark Reinfeld (Da Capo Lifelong Books)
No time to travel? Have no fear, Mark Reinfeld takes you to Europe with his latest, a vegan culinary tour of France, Greece, Italy, and a half-dozen other EU counties. For those who are really time-challenged, the award-winning chef does it all in 30 minutes or less, re-creating classic dishes along the way.
Vegan Sandwiches Save the Day!: Revolutionary New Takes on Everyone's Favorite Anytime Meal by Celine Steen and Tamasin Noyes (Fair Winds Press)
As if you need another indication of the depth of vegan cookbooks from '12, how about this one: nothing but sandwiches! Yes, the duo of Celine Steen and Tamasin Noyes cooked up this original between two slices of bread. No fears, it's not all lunchtime fare. Included are sandwiches for breakfast, for dessert … you get the idea. Now, get the book.
It wasn't easy choosing these 10 books (which include four first-time cookbook authors) from 2012 given the volume published. Thankfully, the world has decided to take yet another trip around our little yellow star, and we'll have many more vegan recipe books to peruse over the next 12 months. Is your favorite book of the last year not on this list? Let me know what it is and why you love it so much.
For those who missed my Top 12 Vegan Books of 2012, published Christmas Day, check it out.