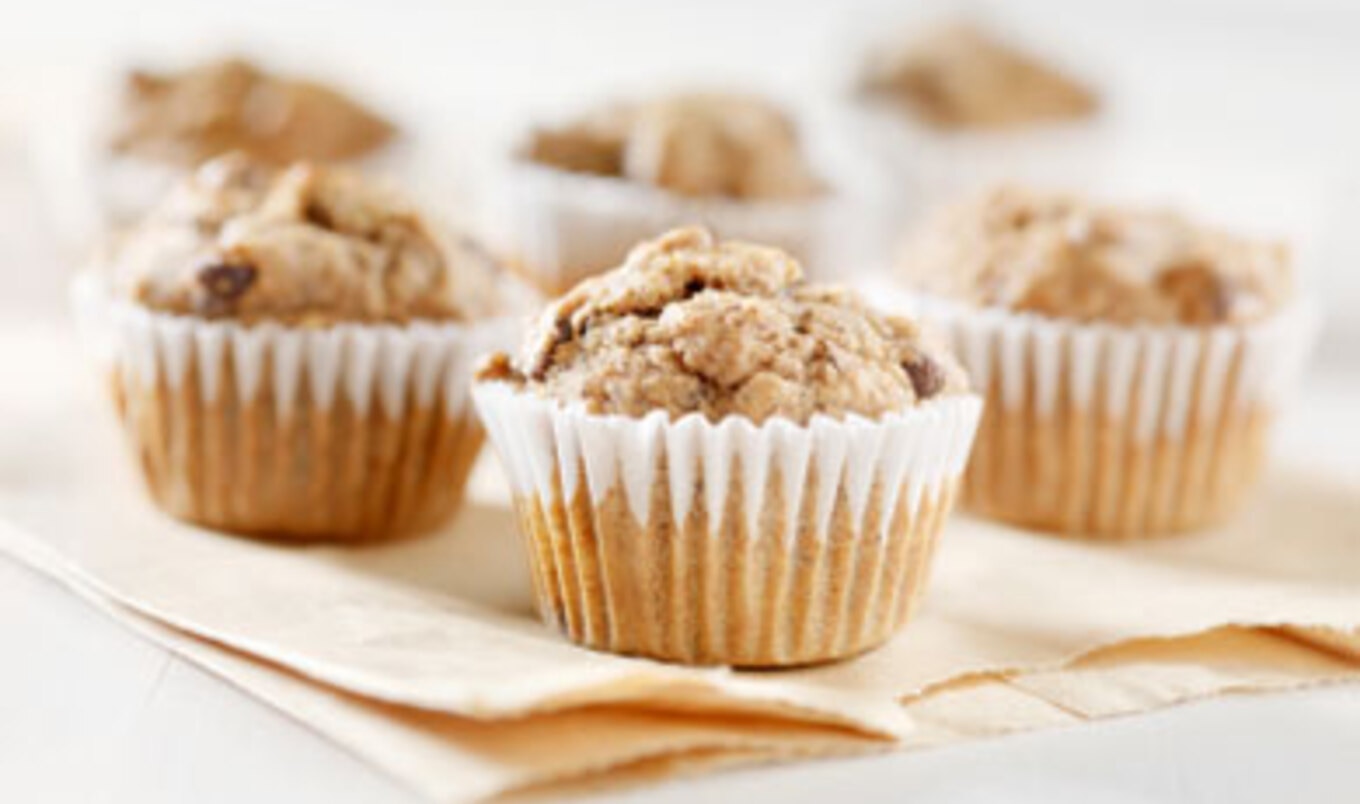 These chickpea-based muffins are high-protein and low on flour.
March 10, 2013
Makes 6 muffins
What you need:
2 cups cooked chickpeas
1/4 cup flour
1 cup unsweetened applesauce
1/4 cup unsweetened plain or vanilla non-dairy milk
1 teaspoon vanilla
2 tablespoons finely ground flax meal
1/4 cup whole psyllium husks
6 tablespoons unsweetened sunflower seed butter
1/2 cup coconut sugar
1/4 teaspoon stevia powder, or to taste
4 teaspoons apple cider vinegar
1/4 teaspoons salt
4 teaspoons cinnamon
1 tablespoon baking powder
1 teaspoon baking soda
1/3 cup raisins or chopped walnuts, optional 
What you do:
Preheat oven to 350 degrees and line 6 to 8 muffin tins with paper liners or spray with non-stick spray. In a food processor, blend chickpeas, flour, applesauce, milk, vanilla, flax, psyllium, sunflower seed butter, coconut sugar, stevia, apple cider vinegar, salt, and cinnamon until perfectly smooth, scraping down the sides as necessary. Add baking powder and baking soda and process just until incorporated, scraping down sides if necessary. Gently fold in raisins.
Using large ice cream scoop or 1/3 cup measuring cup, scoop batter into muffin cups, filling about 3/4 full. Bake for 35 to 45 minutes until very well browned on top and a tester inserted in a center muffin comes out clean. Cool for 5 minutes, then move to a rack and cool completely.