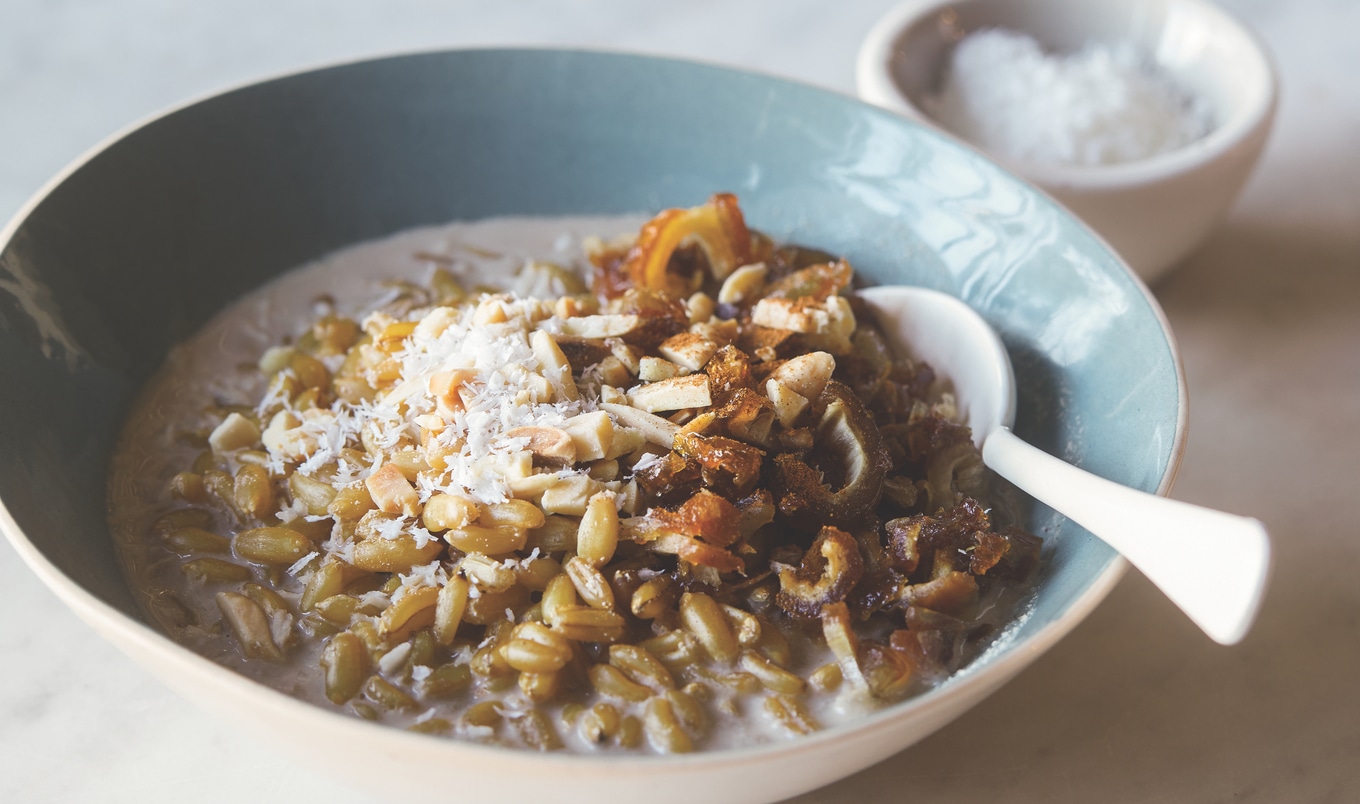 Fill your home with the scent of simmering cinnamon and coconut with this nourishing morning meal.
October 26, 2021
Despite the name, there's no wheat in this breakfast bowl, making it entirely gluten-free. This warming meal from the Eat Like You Give A Fork: The Real Dish on Eating to Thrive cookbook comes together in a flash when pre-cooking the buckwheat in a rice cooker. And the best part? This dish tastes great hot or cold!
What you need:
1 cup uncooked buckwheat, rinsed
2 cups water
2 cups almond milk
1 teaspoon ground cinnamon
4 dates, pitted and finely chopped
For the topping:
½ cup almond milk, divided
2 tablespoons unsweetened shredded coconut
2 tablespoons dried currants
2 tablespoons walnuts, chopped
Ground cinnamon
What you do:
In a medium saucepan, combine buckwheat and 2 cups water and bring to a boil, then reduce to a simmer, about 30 minutes.
In a large saucepan, bring milk to a boil. Reduce heat to medium-low and add cooked buckwheat, cinnamon, and dates. Cook for 10 to 15 minutes, or until milk has reduced and mixture has thickened.
For each serving, scoop 1⁄2 cup steeped buckwheat into a bowl and pour 1⁄4 cup of milk over it. Top with shredded coconut, currants, walnuts, and a sprinkle of cinnamon.