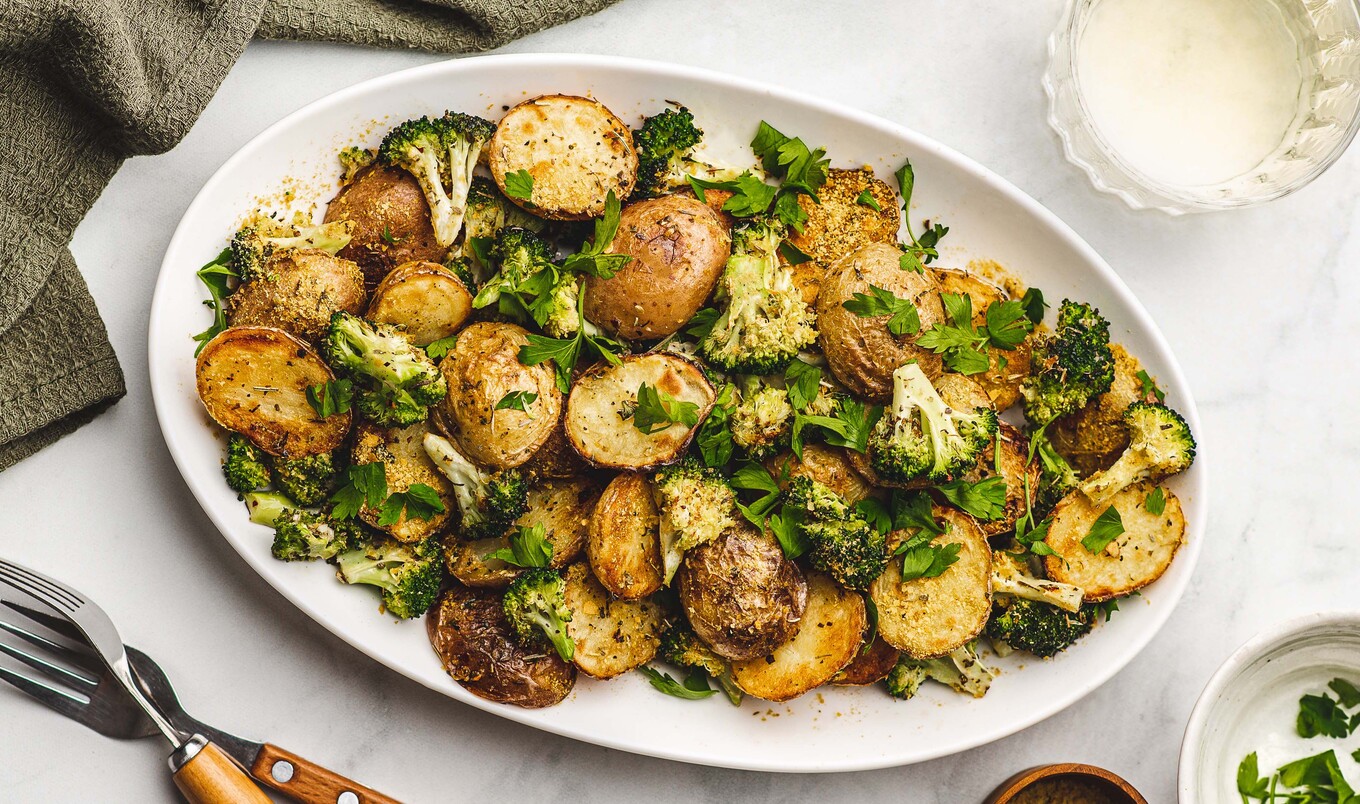 Nutritional yeast is the perfect finishing touch to this sheet-pan meal packed with roasted-to-perfection potatoes and broccoli.
March 1, 2021
Add this recipe from the Epic Vegan: Quick & Easy cookbook to a bowl with baked tofu, quinoa, chickpeas, and leafy greens for a complete, protein-packed meal.
What you need:
5 cups petite potatoes, halved
3 tablespoons olive oil, divided
1 head of broccoli, cut into bite-size pieces
4 cloves garlic, minced
1 tablespoon Italian seasoning
½ teaspoon salt
¼ teaspoon black pepper
¼ cup nutritional yeast
2 tablespoons chopped fresh parsley
What you do:
Preheat oven to 425 degrees. Line a sheet pan with parchment paper.
Add potatoes to sheet pan and drizzle with 1 tablespoon olive oil. Place in oven and bake for 20 minutes.
Remove from oven. Add broccoli, and drizzle with remaining olive oil. Add garlic, Italian seasoning, salt, and pepper, and toss until well combined. Return sheet pan to oven and bake for 10 minutes, until tips of florets have started to brown and potatoes are fork tender.
Remove from oven, sprinkle with nutritional yeast and parsley, and toss to combine. Serve immediately.
Photo credit: Ashley Madden