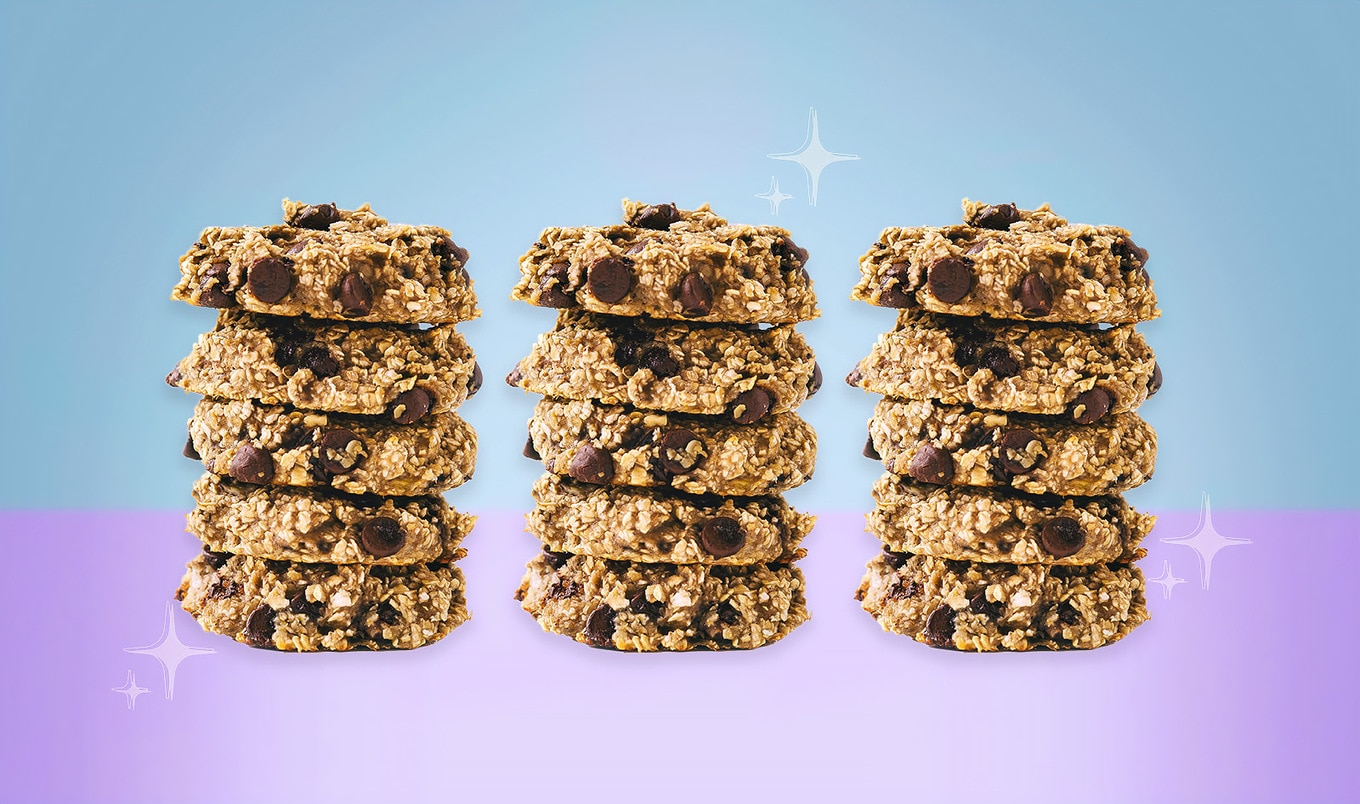 This super simple breakfast cookie recipe comes together in a flash and makes the morning hours a bit sweeter.
January 3, 2023
These deliciously hearty cookies from the Plant You cookbook are easily adaptable. Swirl in peanut or almond butter, add toasted nuts or dried fruit, swap the dark chocolate chips for white … the possibilities are endless.
What you need:
2 bananas, mashed
1½ cups rolled oats
1⁄2 teaspoon ground cinnamon
1⁄3 cup vegan dark chocolate chips
1⁄2 teaspoon baking powder
¼ teaspoon salt
What you do:
Preheat oven to 375 degrees, and line a baking sheet with parchment paper.
Into a large bowl, add all ingredients and mix until fully combined. Wet hands and form batter into eight balls. Place at least 1 inch apart on prepared pan. Flatten with back of a fork until about ½-inch thick.
Bake 12 minutes, or until a toothpick inserted into a cookie comes out clean. Let cool for five minutes before serving.