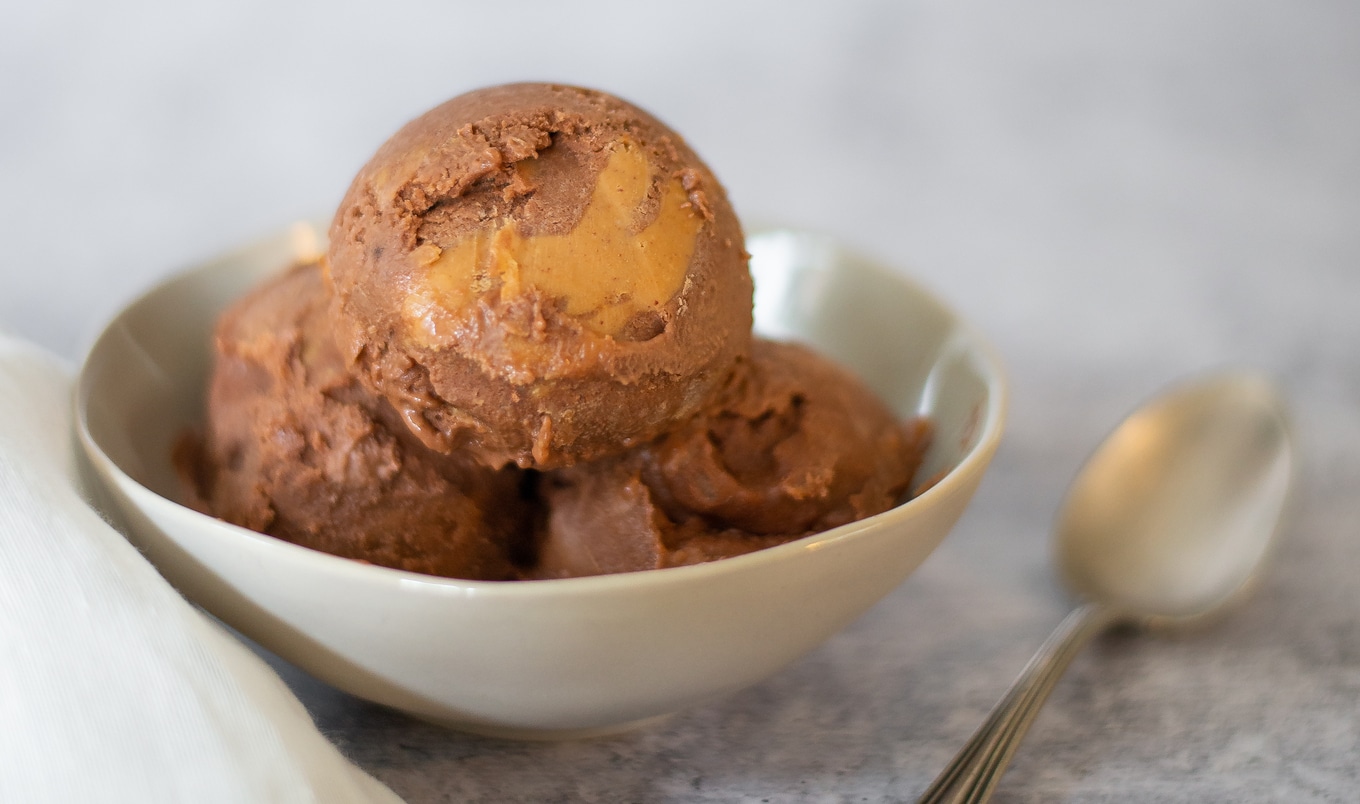 All you need is a powerful blender to make this banana-based, dairy-free frozen treat.
July 8, 2022
Enjoy this ice cream from Mixed & Measured blogger Riley Yahr right away for a creamier, soft-serve consistency, or freeze for later if you prefer a more traditional scoop. Add chocolate chunks, dried cherries, or shredded coconut for flavor variations.
What you need:
2 frozen bananas, chopped
2 tablespoons unsweetened cocoa powder
¼ teaspoon ground cinnamon
3 tablespoons creamy peanut butter
What you do:
In a high-speed blender or food processor, blend bananas, cocoa powder, and cinnamon. Scrape down sides of blender with spatula as needed, until ice cream consistency is smooth and creamy. This process may take several minutes.
Add peanut butter and blend for just a few seconds to create swirls.