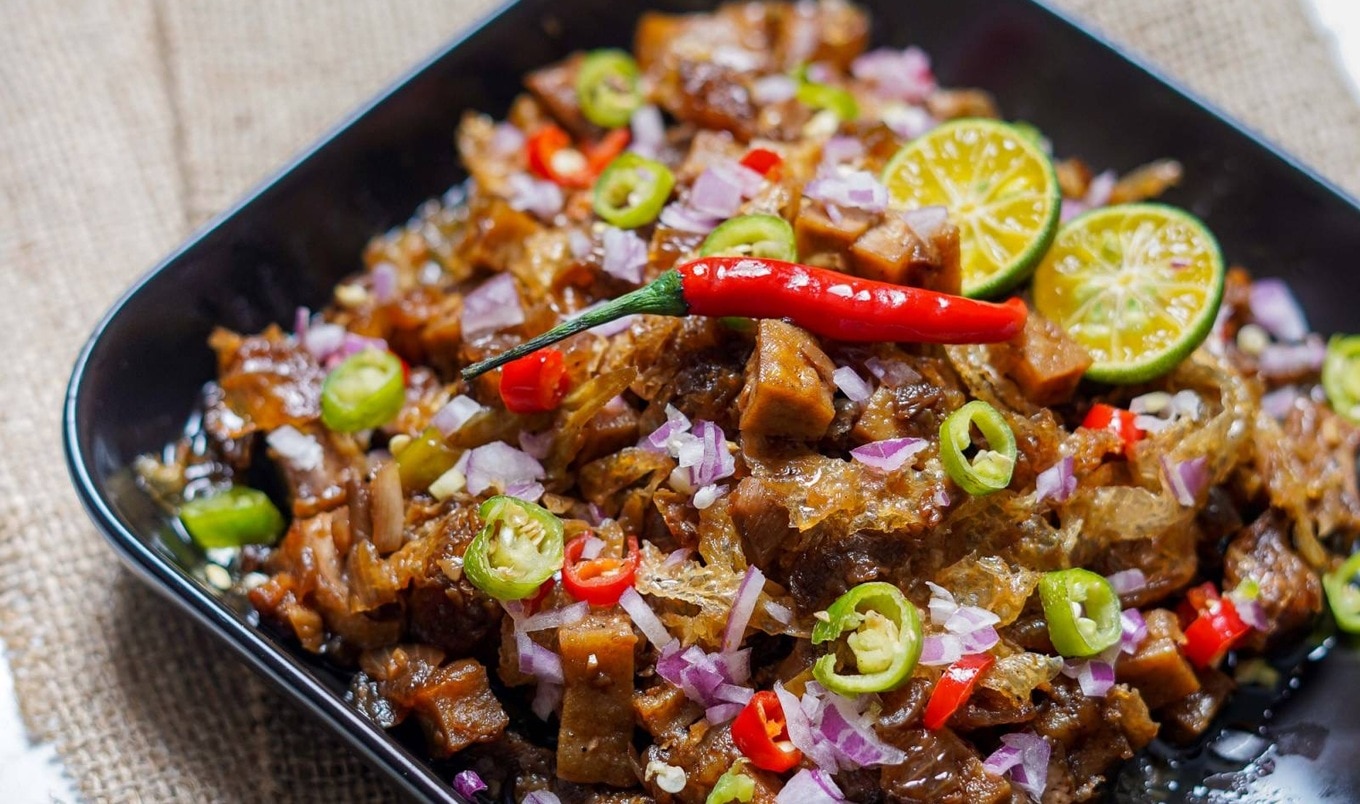 Typically made with pork, this plant-based version swaps the meat for sizzling tofu and mushrooms.
May 29, 2023
Sisig has a combination of savory, sour, and fatty flavors that are signature markers of Filipino cooking. This vegan version from the Filipino Vegan cookbook captures all of those signature flavors with tangy calamansi juice, coconut vinegar, and fiery chilis, while using tofu, mushrooms, and bean curd as the meaty vessel.
What you need:
4 tablespoons soy sauce
2 tablespoons coconut vinegar
1 teaspoon brown sugar
½ tablespoon calamansi juice
Canola oil, for cooking
1 (16-ounce) package firm tofu, cut into small cubes
4 cloves garlic, peeled and minced
1 medium yellow onion, peeled and minced
¼ teaspoon salt
½ cup oyster mushrooms, cubed
2 king oyster mushrooms, cubed
2 green chili peppers, sliced
¼ teaspoon black pepper
1 cup crushed, fried beancurd sheet
2 red Thai chilis, sliced for garnish
½ small red onion, peeled and minced for garnish
Vegan mayo, for drizzling
What you do:
In a medium bowl, combine soy sauce, coconut vinegar, brown sugar, and calamansi juice.
In a large pan over medium heat, add enough oil to cover base of pan. Once hot, fry tofu until golden and crispy on all sides.
Reduce heat to low, add garlic, and cook until golden. Mix in onions and salt, and cook until onions have softened.
Increase heat to high and add mushrooms. Mix well and cook until water released by mushrooms evaporates. Mix in chili pepper, black pepper, and beancurd sheet. Reduce heat to low and stir in soy sauce mixture.
Remove from heat and serve hot with a garnish of red chili, onions, and a drizzle of vegan mayo.
For more recipes like this, check out: