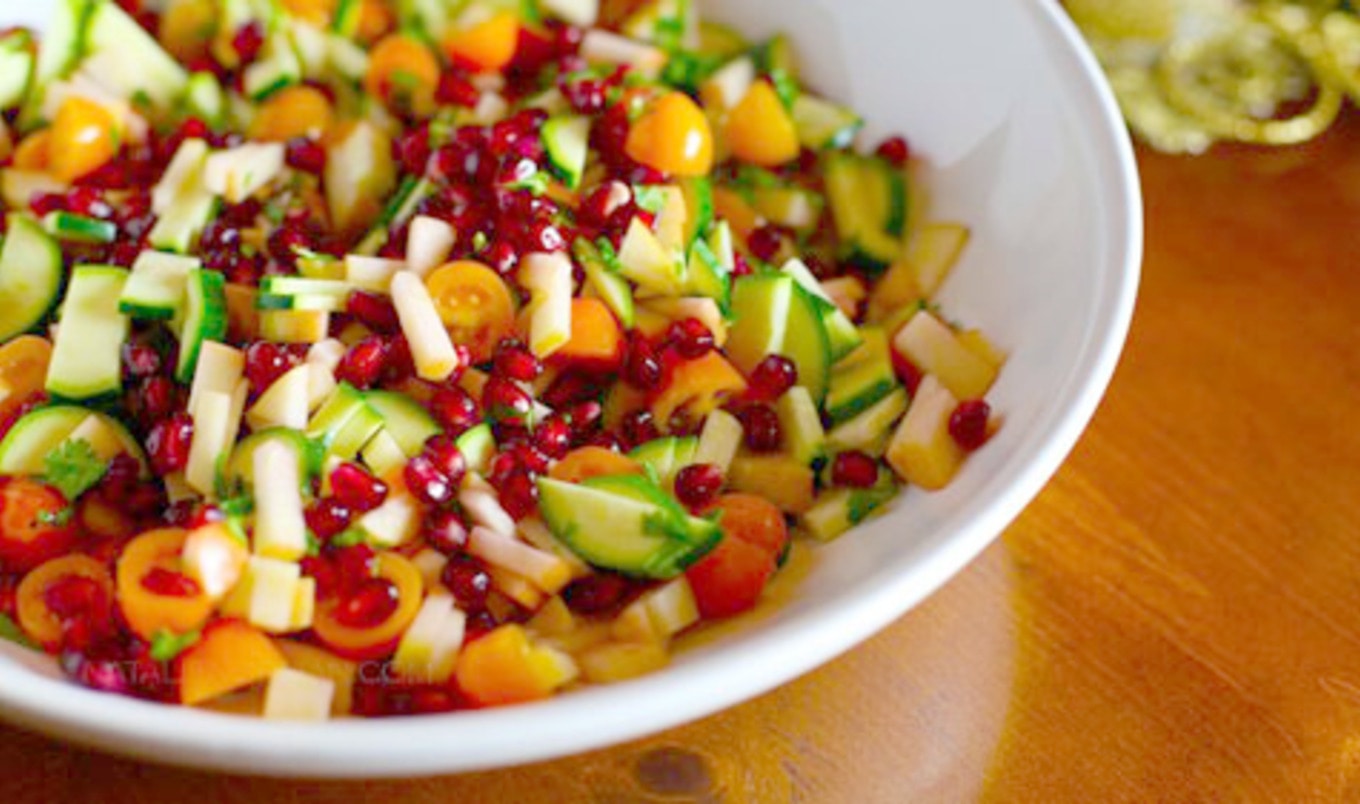 This holiday pomegranate salad is high in fiber and antioxidants and makes for the perfect vegan holiday appetizer.
December 7, 2021
Pomegranates look like jewels, making them a beautiful addition to holiday dishes. They're also delicious and stay fresh for up to a day, allowing you to make our Holiday Raw Vegan Pomegranate Salad up to 24 hours before your big holiday party. Bringing this to any occasion means you'll have a healthy, plant-based option to pair with dessert and drinks. That's what we call a winning combination.
What you need:
1 pomegranate, seeds removed
2 small zucchini, diced
3 tablespoons minced fresh cilantro
1 large apple, diced
1½ cups sliced golden cherry tomatoes
What you do:
In a bowl, toss all ingredients together. Serve with your favorite vinaigrette.