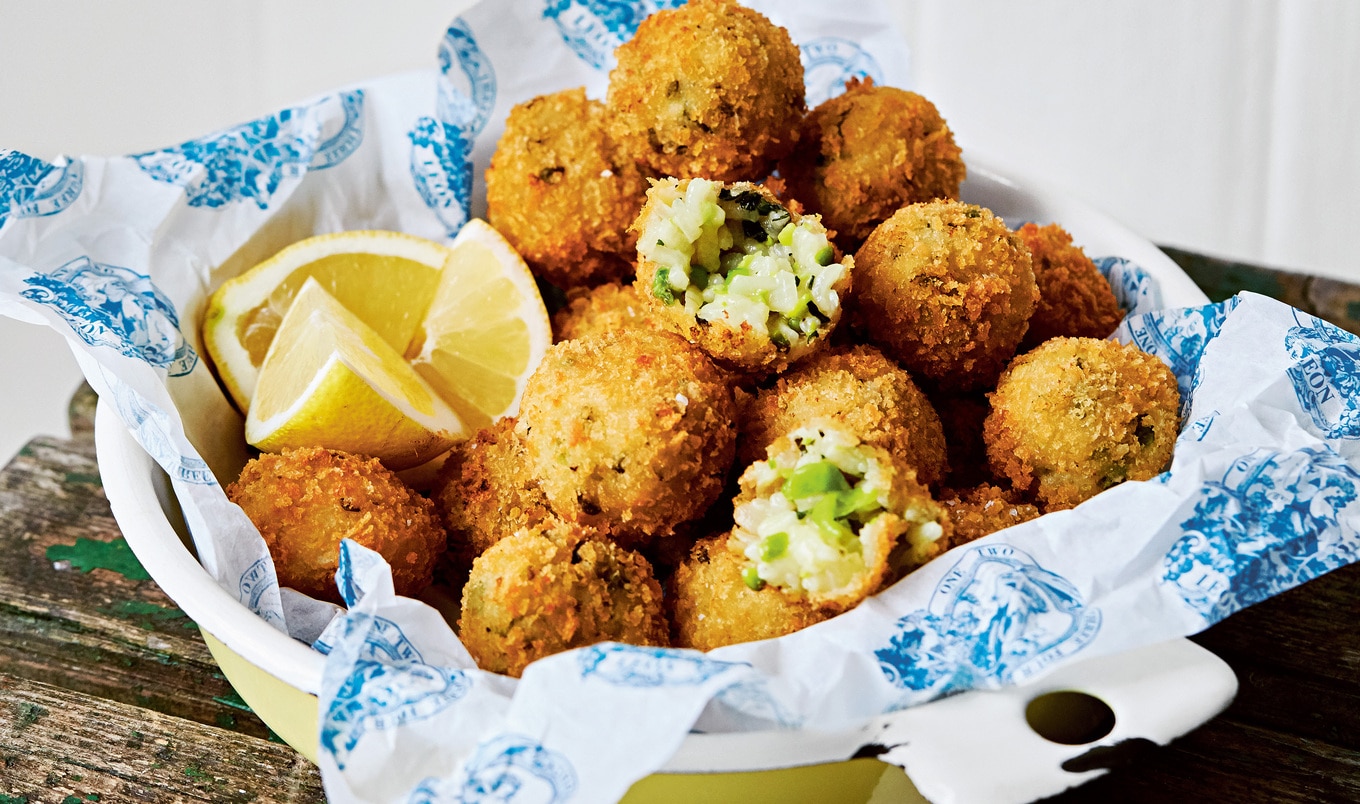 These traditional Italian rice balls are crispy on the outside, soft and chewy on the inside, and make a great party appetizer.
April 19, 2021
Stuff these golden-brown fried risotto balls from the Leon Fast Vegan cookbook with vegan mozzarella for an added layer of indulgence and carby goodness.
What you need:
4 cups vegetable oil, for frying
¾ cup all-purpose flour
½ teaspoon salt
¼ teaspoon black pepper
6 tablespoons unsweetened vegan milk
1½ cups bread crumbs
1¼ pound vegan risotto, chilled
4 lemon wedges, to serve
What you do:
In a large heavy saucepan over medium heat, warm oil until it reaches 350 degrees. When oil is hot, reduce heat slightly to keep at a steady temperature.
Into a medium bowl, add flour, salt, and pepper. Into another medium bowl, pour milk. Into a third medium bowl, add bread crumbs.
Using a tablespoon, scoop ping-pong-ball-size nuggets of risotto and shape into uniform balls. Roll each in seasoned flour, then dip into milk, and roll in bread crumbs, making sure each ball is well coated.
Using tongs, carefully lower 3 balls at a time into hot oil (don't overcrowd pan, because this will reduce temperature of oil and make arancini soggy). Cook for 4 minutes, until shells are golden and crisp, turning once or twice, if necessary. Remove with tongs, letting excess oil drain back into pan. Drain on paper towels and keep warm until all risotto balls have been fried. Serve warm with lemon wedges to squeeze over top.