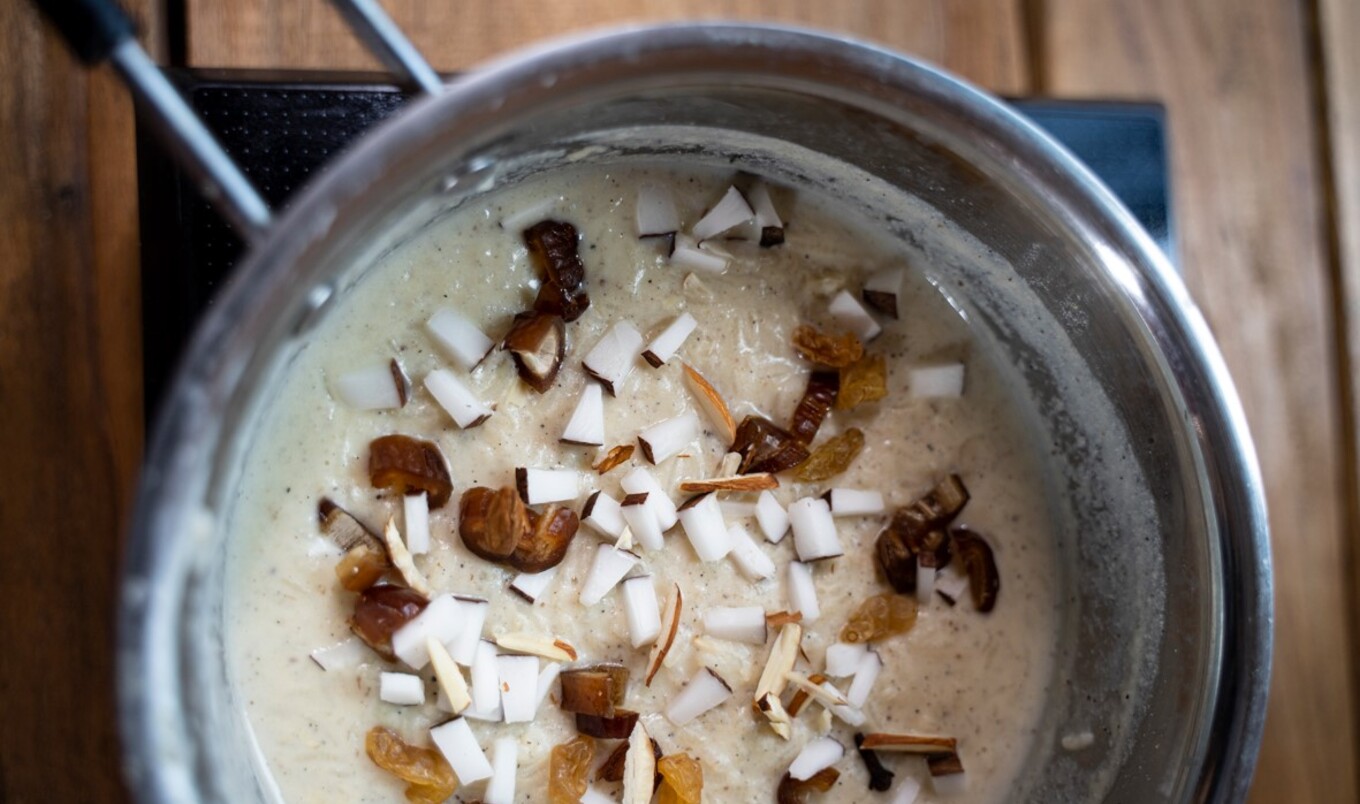 Swapping traditional dairy milk for smooth, lightly sweet coconut milk, this plant-based recipe offers an even more luxurious alternative.
July 7, 2022
In Nepali culture, kheer is considered to be the purest dessert and is usually offered to the Gods before being served to people. This dairy-free version from the Plant-Based Himalaya cookbook is fragrant thanks to cardamom and cloves and is lightly sweetened with dates, golden raisins, and brown sugar.
What you need:
4 cups canned coconut milk
1⁄2 cup basmati rice, rinsed and soaked 30 minutes
1 cup water
¼ cup brown sugar
¼ cup shredded coconut, plus more for garnish
2 tablespoons golden raisins
2 tablespoons slivered almonds, plus more for garnish
2 tablespoons chopped dates, plus more for garnish
1 teaspoon ground cardamom powder
7 whole cloves
What you do:
Into a saucepan over medium heat, add coconut milk and bring to a boil. Add rice and water, cover, and cook for 2 minutes.
Remove lid, reduce heat to low, and cook 2 more minutes. Stir, cover again, and let cook 2 more minutes.
Add brown sugar, coconut, raisins, almonds, dates, cardamom, and cloves. Stir thoroughly, and cook an additional 30 minutes on low heat, stirring continuously to avoid burning.
Garnish with more almonds, dates, and coconut shavings on top. Serve warm or refrigerate for a few hours and enjoy chilled.