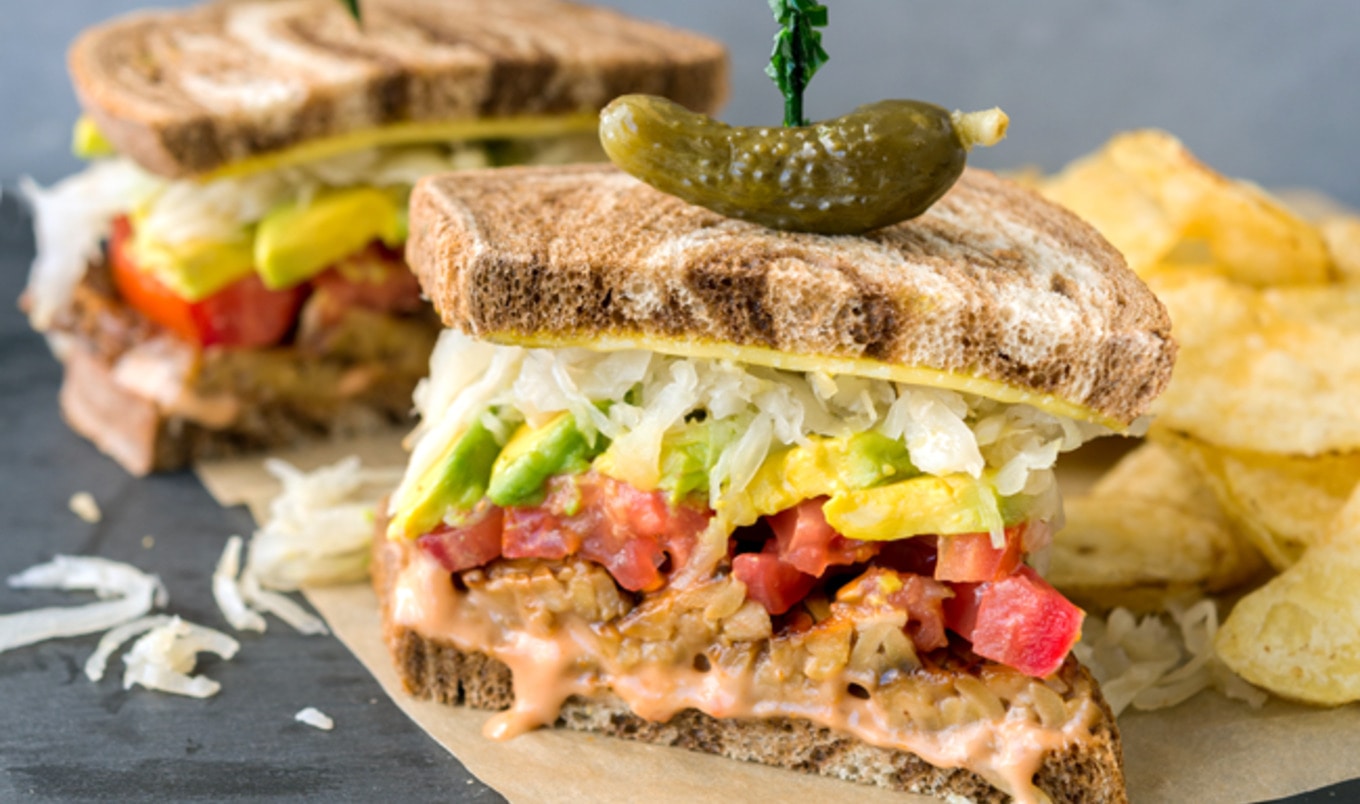 Bring the Big Apple to your own kitchen with this iconic deli sandwich.
September 19, 2021
With this twist on a classic American sandwich from NYC Vegan, Michael Suchman and Ethan Ciment serve up a tantalizing, plant-based taste of New York City's delicatessens. Creamy vegan mayo and sauerkraut perfectly complement smoky tempeh sandwiched between two slices of toasted, tangy rye bread.
What you need:
1 tablespoon ketchup
1 tablespoon vegan mayonnaise
2 slices rye bread, lightly toasted
1 slice non-dairy Swiss cheese
4 strips tempeh bacon
2 slices beefsteak tomato
½ large ripe Hass avocado, cut into ⅛-inch thick slices
3 tablespoons sauerkraut
What you do:
1. In a small bowl, whisk together ketchup and mayonnaise. Spread mixture on bread. Place cheese on other slice of toasted bread and allow to melt.
2. in a nonstick medium skillet over medium-high heat, sear tempeh strips for 2 minutes on each side.
3. Layer tempeh and tomato on bread with dressing, followed by avocado and sauerkraut. Top with cheesy slice of bread, cut in half, and serve.