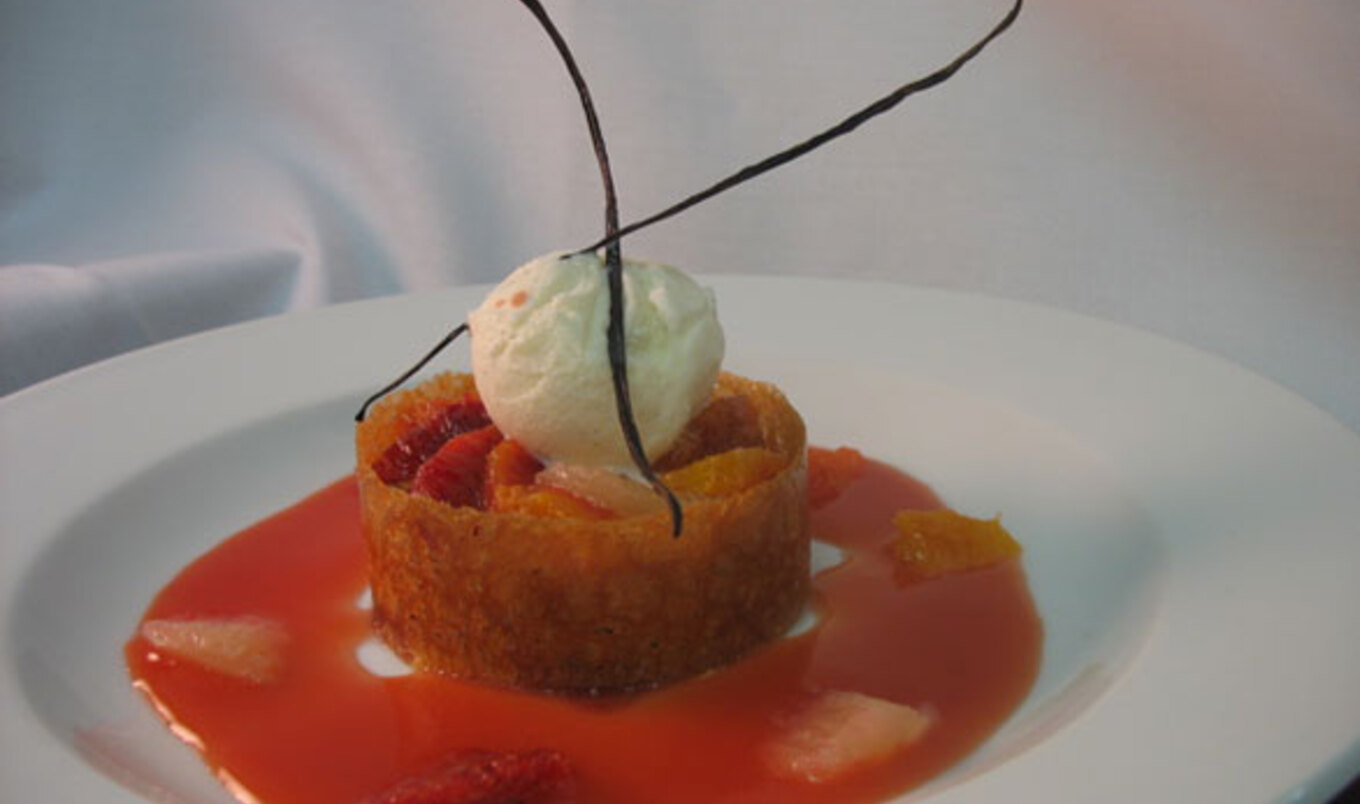 Stun your friends and family with the fanciest of festive sauces. Pomegranate meets caramel in what can only be described as sheer holiday magic.
October 8, 2008
If there are two words more alluring than "caramel sauce," we haven't heard them. With the holiday season just around the corner, now's the perfect time to hone your show-off skills. This recipe requires a little bit more effort than just tossing a couple ingredients together, but the payoff is absolutely worth it. Dust off your trusty candy thermometer, put on your most-serious chef's hat, and get ready to indulge. This sauce is incredible drizzled over gingerbread, vegan ice cream, or just about any other edible you could possibly hope to embellish. It may also be prudent to have some smelling salts on hand—there's a good chance that your guests will pass out after their first taste.
Makes 3/4 cup
What you need:
1 cup sugar
1/8 teaspoon salt
1 teaspoon agave nectar
1/2 cup pomegranate juice, divided
3 tablespoons water
2 tablespoons vegan butter
1 teaspoon cornstarch
What you do:
In a small saucepan, combine sugar, salt, agave, pomegranate juice (reserving 1 tablespoon), and water. Place saucepan over medium heat and cook until sugar dissolves. Once the liquid is no longer grainy, turn the heat to high and bring to a boil. Swirl the pan occasionally, but do not stir.
Using a candy thermometer, wait for the mixture to reach 350 degrees. Then, turn off the heat and stir in the margarine.
In a small bowl, combine reserved pomegranate juice and cornstarch, then add to the pan. Return pan to stove over medium-high heat and bring to a boil, until mixture thickens slightly. Serve warm, or let cool completely before storing in the refrigerator in an airtight jar.
Click here for more delicious recipes:
Chocolate Pudding
Maple Apple Topping
Cashew Whipped Cream