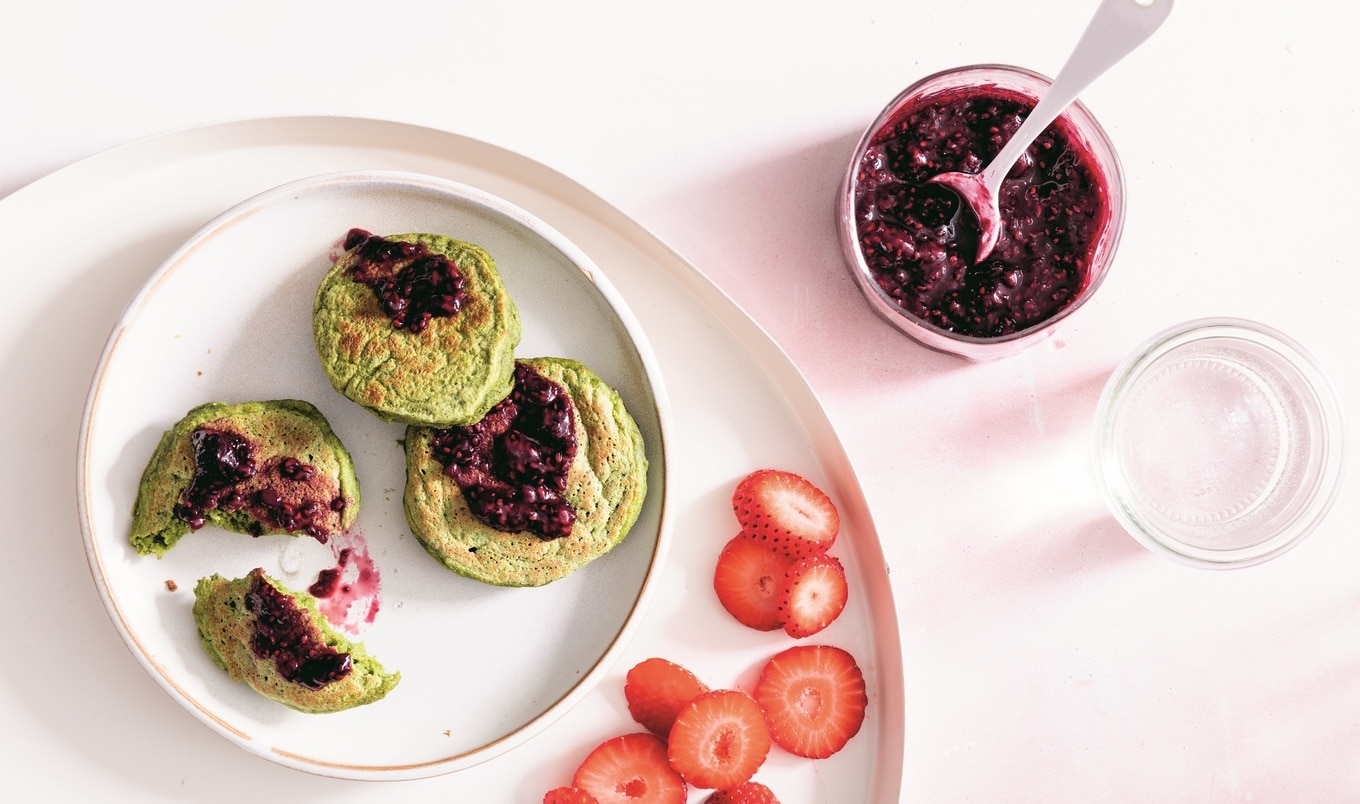 These iron-packed pancakes are a tasty and sneaky way to get more vegetables into your diet.
August 26, 2023
These nutrient-packed flapjacks adapted from The Vegucated Family Table cookbook are not only popular with kids, but will quickly become a breakfast favorite of yours as well. Top with a dollop of nut butter (or a little vegan whipped cream) and a drizzle of maple syrup, and eat up!
What you need:
1 cup vegan milk
¾ cup spinach, packed
¼ teaspoon vanilla extract
⅔ cup whole-wheat pastry flour
½ cup rolled oats
1 tablespoon chia seeds
2 teaspoons baking powder
½ teaspoon ground cinnamon
¼ teaspoon salt
Coconut oil spray or melted coconut oil, for greasing
½ cup sliced strawberries, for serving
What you do:
Into a blender, add milk, spinach, and vanilla and blend on high until mixture turns green. In a large bowl, combine pastry flour, oats, chia seeds, baking powder, cinnamon, and salt. Add milk mixture and mix until combined.
Preheat oven to 200 degrees. As batter sets and chia seeds absorb liquid, warm a large skillet over medium-low heat. Once hot, grease surface with coconut oil. Scoop single tablespoons of batter onto hot surface and cook until edges of pancakes are dry, 3 to 4 minutes, then flip and cook until underside is golden brown, another minute or two.
Transfer pancakes to an oven-safe serving dish or baking pan and keep warm in oven while you cook remaining batter. Serve warm, topped with sliced strawberries.
For more recipes like this, check out: