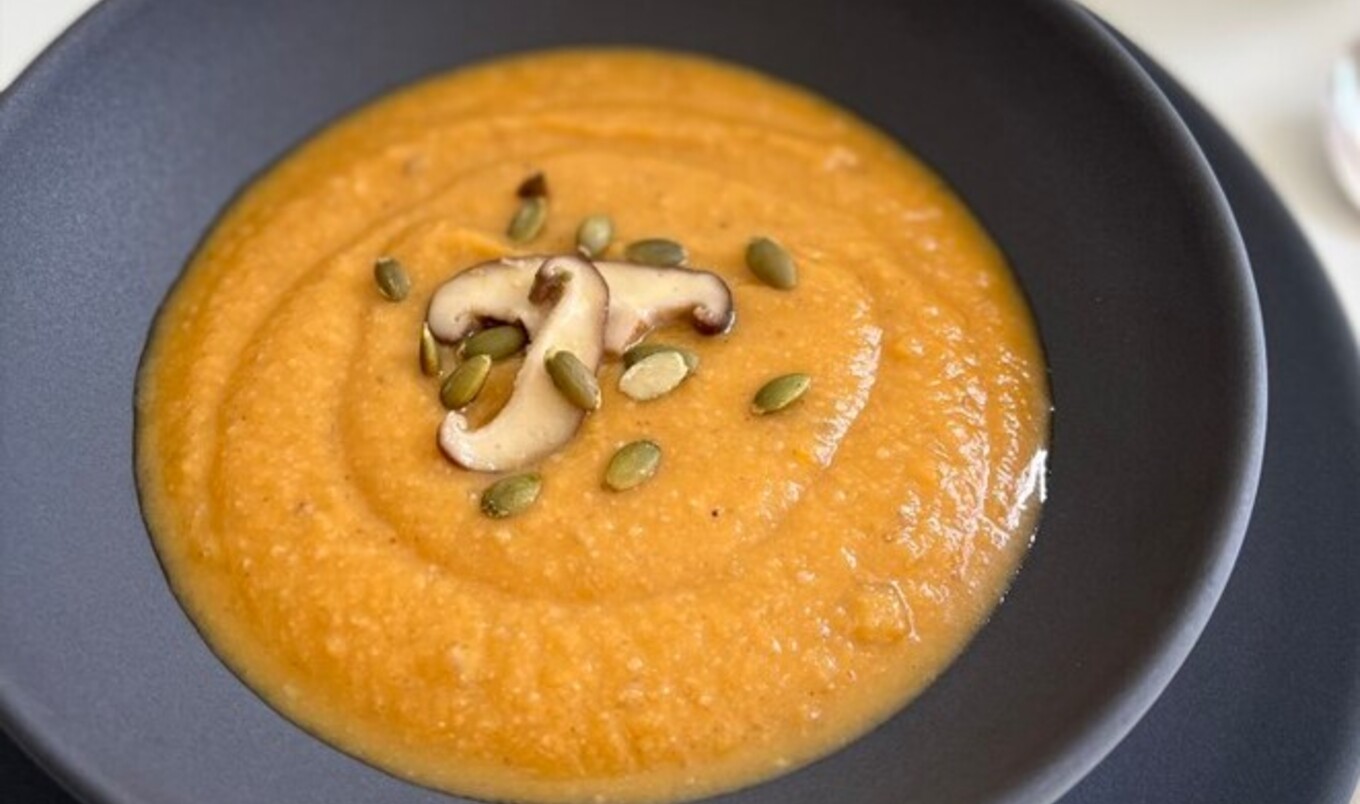 Shiitake mushrooms lend this butternut squash soup a rich umami flavor, making it both heartier and tastier.
November 22, 2022
Serve this deliciously savory squash soup from the The One & Done Cookbook with hearty, warm bread for a perfect chilly weather meal.
What you need:
¼ cup olive oil
1 onion, sliced
4 garlic cloves, minced
6 medium to large shiitake mushrooms, thinly sliced
½ teaspoon salt
½ teaspoon black pepper
2 cups butternut squash, cut into 1-inch cubes
3 cups vegetable broth
What you do:
1. In a large pot over medium heat, add oil and sauté onion for 4 minutes. Add mushrooms, salt, and pepper, and sauté for 5 minutes. Add garlic and sauté for 1 more minute.
2. Remove mushrooms with a slotted spoon, and set aside in a small bowl. Add butternut squash and continue to sauté for 4 more minutes. Add broth and bring to a boil, then simmer for 25 to 30 minutes or until squash is very soft.
3. Using an immersion blender, blend until smooth. Add back in mushrooms and serve warm.