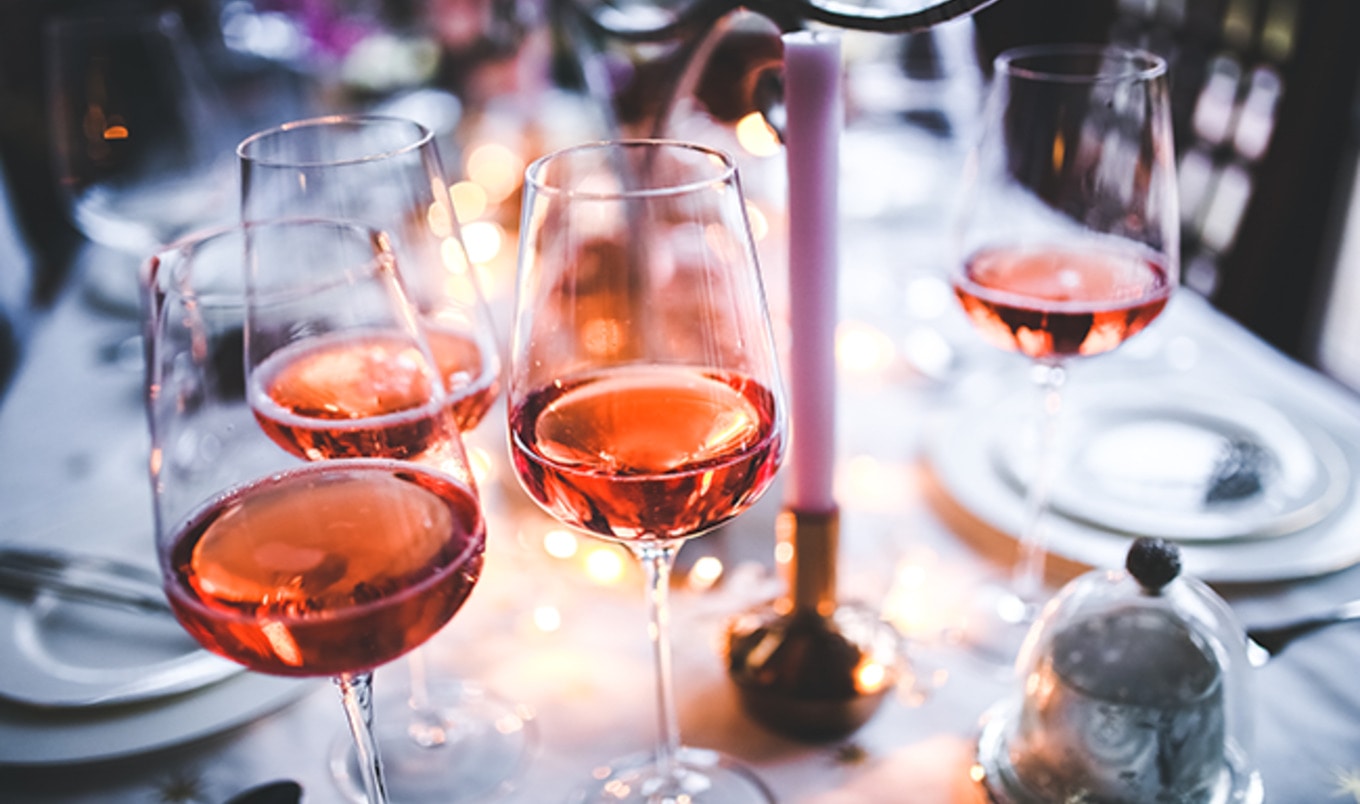 Liven your seasonal meals with the perfect pairing of vegan wine.
April 5, 2021
---
From backyard barbecues and weeknight dinners at home to Sunday brunches and spring picnics, there's never a bad time to enjoy a glass of wine. That said, there are moments when a certain varietal is better than others. And those moments are, of course, when you're enjoying classic vegan dishes such as chana masala and veggie burgers or delectable favorites like roasted almonds, sushi, and bagels and lox. However, not every vegan wine should be paired with just any ol' meal, especially during spring, when our tastebuds are reawakening themselves from a long, cold winter. As a winemaker and proprietor, I know a thing or two about which vinos you should enjoy throughout this season, which is why I'm recommending seven of my favorite wine-and-food pairings (in no particular order) for spring.
1. Couloir Straight Line Syrah with La Saison roasted almonds
The roasty, toasty-ness of La Saison's roasted almonds highlights the roasted flavors of Couloir Straight Line syrah, which is wrapped in a pinwheel of blue, purple, and black fruit. The almonds are dusted with Herbes de Provence, which play nicely with the herbal finish of the wine. Additionally, there are the textural elements—the crunchiness of the almonds and the fats from the olive oil—that pair well with the resolved and fine tannins of the syrah.
2. Meiomi Pinot Noir with red curry
The default pairing for spicy Indian food tends to be off-dry aromatic white wines (Riesling, for example), but I love the way this Meiomi Pinot Noir works with a good red curry, as the curry's spices highlight the sweet and sour red fruit profile of the wine, while also matching the spice component. Plus, the flexibility of using different vegetables in this dish makes it different and special each time. When making curry, I love to include pumpkin, sweet potato, sweet onions, spring garlic, cauliflower, and bell pepper.
3. Turley Juvenile with Beyond Burger
Similar to pizza and Tempranillo, burgers and Zinfandel are meant for pairing, which is why I love combining the Turley Juvenile Zinfandel with Beyond Burger. The wine is made from younger vines, which gives a more lifted and red-fruited taste with a spice component. Enjoying a glass of this with the smell of a Beyond Burger on the grill is the perfect complement to an al fresco dinner in your backyard. Top your burger with lettuce, tomato, pickles, avocado, melted Chao cheese (tomato and cayenne is a favorite), and Dijon mustard, and be prepared for a night filled with fun, laughter, and good times.
4. Piper Sonoma Brut Rosé with vegan sushi
I'm a huge fan of sushi and Champagne, and the Piper Sonoma Brut Rosé is one of the best values for great domestic sparkling. Japanese food is not only aesthetically appealing but it also tends to be a perfect balance of sweet, sour, salt, umami, and bitter flavors. With a refreshing sparkling wine that has beautiful acidity, delicate flavors, and cleansing bubbles, this vino-and-sushi combination makes it an ideal choice when you're looking to celebrate.
5. Sandlands Chenin Blanc with toasted bagels and lox
Sandlands' Chenin Blanc is a deliciously complex and complete wine that demonstrates a stone-fruit and floral profile, which is why I love pairing it with bagels, Kite Hill cream cheese, Sophie's Kitchen Vegan Smoked Salmon, capers, and sliced red onion. The creaminess of the Kite Hill cream cheese balances perfectly with the acidity and structure of the wine, while the citrusy fruitiness of the wine balances well with the saltiness of the capers and smokiness of the lox.
6. Drew Syrah with chana masala
The simplistic nature of a spicy chana masala provides the perfect backdrop for the purity of Drew's syrah. The tendency is to go for aromatic whites with a touch of sweetness with spicy dishes, but doing a syrah to match with the spicier notes is a great pairing thanks to the combination of the black pepper spice of the wine with the tomato and spices of the chana masala.
7. Couloir Straight Line Tempranillo with pizza
Pizza and Tempranillo is a tried-and-true (and fun) pairing that can transform any casual Tuesday or weekend date night into a special occasion not soon to be forgotten. The warm blue and red fruit, touches of graphite and spice, and defined sturdy structure of Couloir's Straight Line Tempranillo creates a "countryside" feel that'll have you longing for more nights in with that special someone.
Jon Grant is a winemaker and proprietor at Couloir Wines.