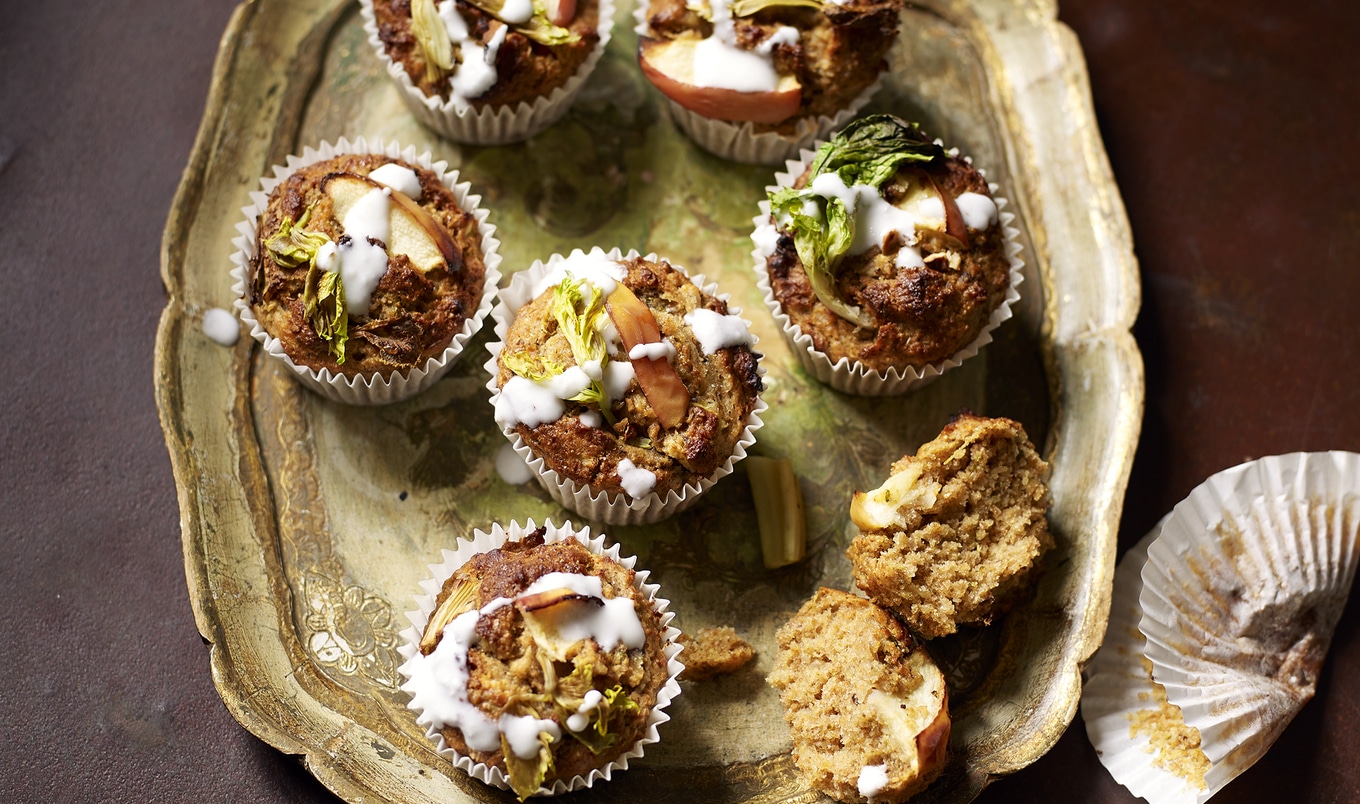 The classic Waldorf salad gets a sweet remix in this unusual, but delicious, dessert.
June 15, 2021
Vegans don't just eat salads. But when they do, sometimes, it's in cupcake form! We're taking a page from Ysanne Spevack's new cookbook Vegetable Cakes and getting our daily serving of veg in a moist, sweet, and totally unique cupcake.
What you need:
2½ cups whole wheat flour
⅓ cup coconut sugar
2 teaspoons baking powder
2 teaspoons ground cinnamon
¼ teaspoon sea salt
4 large lettuce leaves, roughly chopped
1 celery stalk, roughly chopped
½ cups walnut pieces
1½ cups apple sauce
½ cups olive oil
12 apple slices
12 baby lettuce leaves
2 tablespoons canned coconut cream, for drizzling
What you do:
Preheat the oven to 350 degrees. Line a cupcake pan with 12 cupcake liners.
Into a bowl, whisk flour, coconut sugar, baking powder, cinnamon, and salt.
Into a blender, add chopped lettuce, celery, apple sauce, and olive oil, and blend on low for 30 seconds. Increase to high speed for additional 30 seconds.
Pour mixture into dry ingredients and stir to combine. Fill muffin liners until nearly full and top each with apple slices and baby lettuce leaves.
Place cupcake pan in oven and bake for 30 minutes, until a knife inserted into the middle comes out clean. Let cool in cupcake pan. Once cool, drizzle with coconut cream and serve immediately.