Mother's Day has come and gone, and you know what that means: time to get something for Dad.
June 4, 2018
---
Whether you're shopping for your own dad or your partner in parenthood, there's a vegan Father's Day gift on this list for every kind of proud papa. We've included both high-end and affordable options, but rest assured that all are vegan-approved suggestions—and even better; several of these gift ideas also directly benefit animals.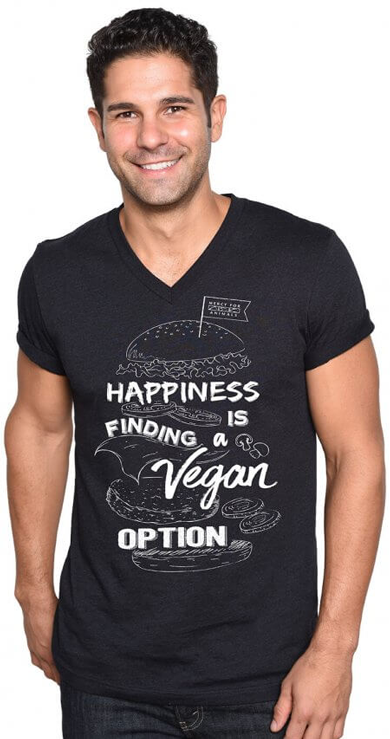 1. "Happiness Is Finding a Vegan Option" T
For the dad who loves nothing more than going out for vegan food, this Mercy For Animals T ($28) makes the perfect gift. Not to mention, all proceeds go directly toward ending the use of animals for food.
2. Boody Boxers
We are obsessed with all of Boody's products. Their ethically made bamboo-rayon clothing is surprisingly affordable, well-made, and nearly as comfortable as being naked. You can't go wrong with any of their items (a special shout-out to their bras and socks!), but these Boody men's boxers ($16.95) are the ideal fit for the dad who also just happens to be your plus-one.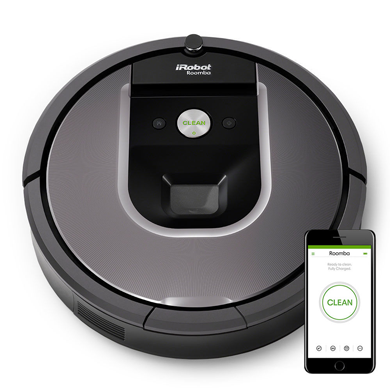 3. Roomba 960
If you really want to splurge this Father's Day, get Dad a Roomba 960 ($699). If you live with the dad in question, it's a gift for yourself, too. This little machine can navigate and clean an entire level of a home. It's compatible with an app for easy start and stop controls, scheduling, and voice commands via Amazon Alexa and Google Assistant devices. Basically, this is a toy for him that will also clean the house. I can attest that it makes my dude very happy.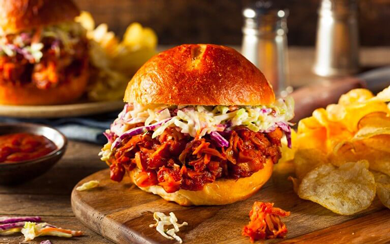 4. ChooseVeg Meal Planner
If you're trying to get your dad to go vegan, this is the perfect gift. The ChooseVeg meal planner ($2 per week) gives Dad on-demand help from food coaches, meal-planning services, personalized daily recipes, and grocery delivery in select areas.
5. Honey Belle Gold Collection
This all-vegan, all-natural trio is my new favorite skincare collection—and it's actually a good value. The Honey Belle Gold Collection ($41) uses only whole plant ingredients and smells amazing. We love the Luxe cleanser, an oil that leaves your skin just as clean, but much softer, than regular facial soap.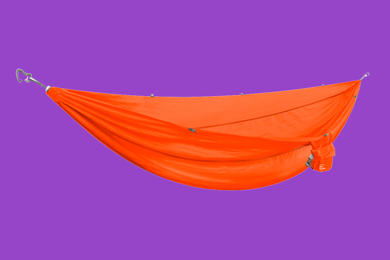 6. Kammock Roo Camping Hammock for Two
Designed for hammock camping, the Roo Double ($99) holds two people, is tear resistant, and is built to last for the dad who loves to sleep under the stars.
7. Dyson Pure Cool Tower Fan
Another practical piece of smart home tech, the Dyson Pure Cool Tower Fan ($449.99) reveals the indoor pollution you can't see in real time with an LCD display, and then reacts automatically using a unique Dyson algorithm. The fully sealed filter system captures 99.97 percent of microscopic allergens and pollutants. Of course, the fan also links to an app. I think we all know a dad who would love to literally monitor the air in his home.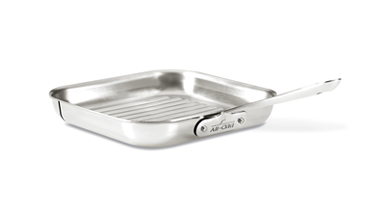 8. All-Clad Stainless 11ʺ Square Grill
Just because Dad is vegan doesn't mean he has to give up amazing grilled cheeses—and the All-Clad grill ($154.99) is just the piece of equipment to prove it. Ridges allow oils to drain away into the bottom of the pan, searing food to make those attractive grill marks for his Instagram shot.
9. Viva XXXII Tequila
At $39.00 a bottle, this vegan tequila tastes great and looks lovely on a bar cart. But what really sets Viva XXXII apart is that they donate 10 percent of their net proceeds to animal abuse prevention charities. We'll drink to that.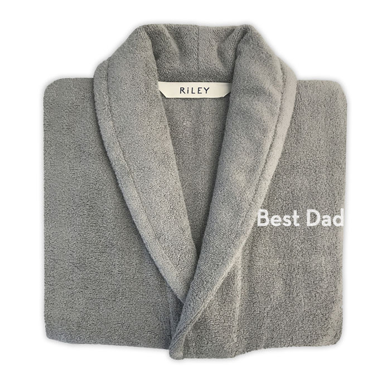 10. Riley Personalized Terry Bathrobe
Hey, a classic robe ($99) is a classic Father's Day gift for a reason. Customize it for dad with your favorite inside joke—it will be much cozier than wearing a custom mug.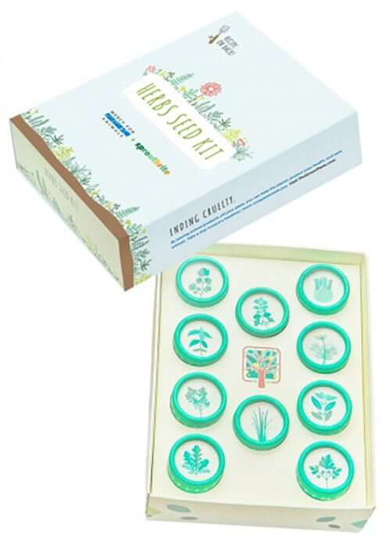 11. Herbs Seed Kit
Perfect for a chef or gardener, this Herbs Seed Kit ($31) lets Dad grow sweet basil, arugula, chervil, chives, cilantro, parsley, oregano, fennel, sage, and dill anywhere from the windowsill to the garden. Proceeds go to saving animals!
12. Yonanas Soft Serve Machine
This Yonanas machine ($45) lets Dad turn bananas and other frozen fruit into homemade soft "nice" cream, using no added sugar or dairy.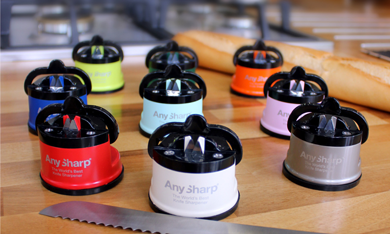 13. AnySharp Pro CHEF Knife Sharpener
This compact but powerful knife sharpener ($29.99) will have any vegan dad looking for a jackfruit to chop up, stat.
14. Oru Kayak
Give the dad who would never dream of fishing a way to peacefully enjoy the lake with the Oru Kayak ($1,299). Collapsible for easy storage, it takes just three minutes to assemble and will be enjoyed for years.
15. Cannabliss Revitalizing Face Serum
I'm a big fan of encouraging men to experience the self-care of pampering themselves, and this serum will do just that. This certified-vegan Cannabliss serum ($120) is pricey, but it makes your skin look nice. The secret ingredient is cannabis, but since it's non-psychoactive, the serum is legal to travel with and to send wherever Dad may be.
16. Grounds & Hounds Coffee
Not only does this coffee taste delicious, but 20 percent of all Grounds & Hounds Coffee Co proceeds are donated to a partner rescue shelter, so Dad can get caffeinated while helping animals.
17. No Sweat Perfect Linens
If Dad sweats at night—or sleeps with someone who is pregnant or going through menopause or is otherwise a night sweater—these sheets are the ideal present for him. Antimicrobial fiber makes these Perfect Linens sheets ($139) a lux Father's Day gift.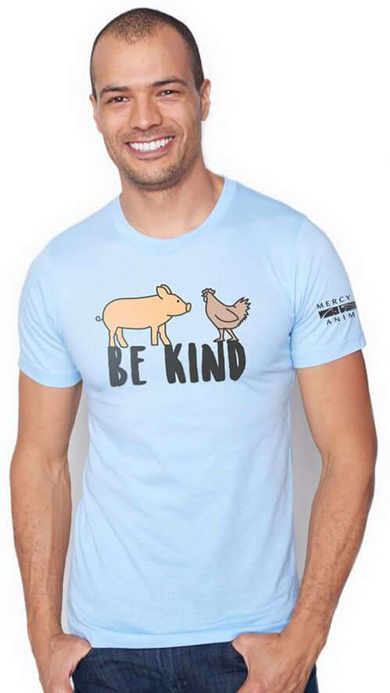 18. "Be Kind" T
In a culture that all too often encourages men to be macho, this T ($28) makes a great statement (and the proceeds help save farmed animals).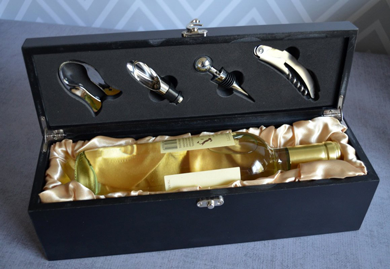 19. Susabella Personalized Wine Opener
For the wine-loving dad, this personalized black wood wine box ($64.99) includes a silver plastic-foil cutter and a stainless steel decanting pourer, stopper, and corkscrew. It also features a personalized monogram on the box, just for Dad.
20. Altec Lansing Tru Evo Wireless Earbuds
For the dad who loves to work out or otherwise be unencumbered, Altec Lansing True Evo Wireless Earbuds ($99.99) are waterproof and come loaded with four hours of battery life plus a convenient charging carry case so he can recharge after every use.
21. HUROM Slow Juicer
Get Dad something really special with the HUROM H-AA Slow Juicer ($439) and ensure he gets every last bit of his plant-based vitamins.
22. Mercy For Animals
VegNews named Mercy For Animals ($18) Book of the Year in 2017, and it's no wonder—the memoir is a fantastic read. The book also provides a great overview of today's growing humane economy and serves as a practical guide for budding dad activists.
23. Project Juice's Smoothie and Bowl Subscription
Give Dad the smoothie gift that keeps on giving with Project Juice's Subzero Superfoods smoothie subscription ($6.99–$8.99 per smoothie). The different vegan blends come portioned with pre-cut fruits and vegetables and can be kept in the freezer. All you have to do is dump them into the blender with added liquid and drink.
24. LEUS Lunar Yoga Towel
If your favorite vegan dad sweats during yoga, this microfiber yoga towel ($39.99) with antimicrobial coating grips with moisture and is super absorbent and slip resistant. LEUS makes lots of creative towel designs, but this one is perfect for the dad who loves outer space.
25. Polaroid Snap Touch Digital Camera
If Dad is nostalgic for old-school pPolaroid cameras, then he's going to dig the new Polaroid snap touch digital camera ($179.99), which allows you to snap, print, and share all your favorite photos instantly.
View this post on Instagram
28. VegNews Subscription
I'd be remiss if I didn't suggest a VegNews subscription ($20 per year) for Dad! The magazine is an entertaining gift that will get Dad's vegan journey on the right track—no matter how far along he is.
Rachel Krantz (@rachelkrantz) is the lead writer for Mercy for Animals.