Berlin may be best known for its rich history, but this storied German city has also become a vegan mecca—with an abundance of animal-free offerings, from shoes to currywurst, for those living cruelty-free lifestyles. Ready to get your Deutsche on? Here's how to spend 48 hours in Berlin.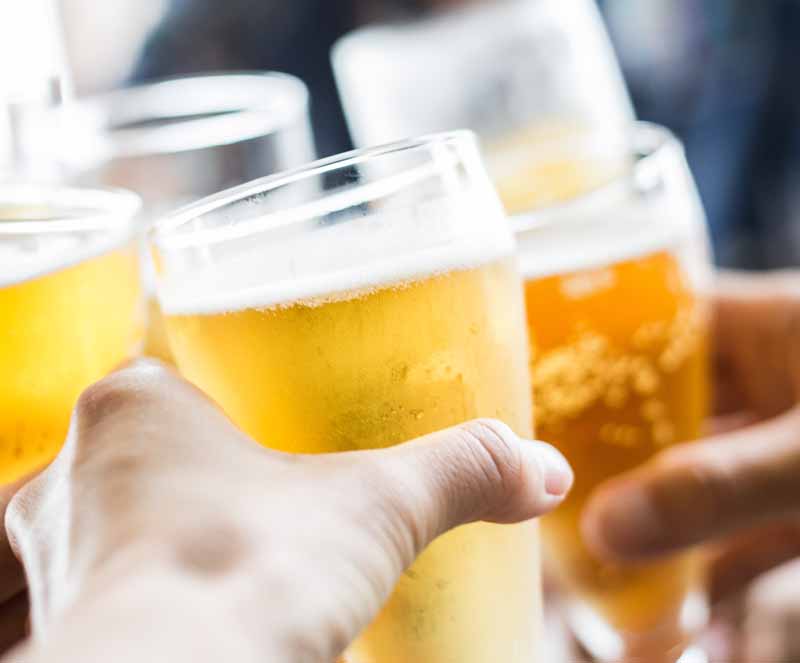 Day 1
After arriving at the city's Tegel Airport, zoom straight to the plant-strong stand In.Tegrale, located just past baggage claim, for a snack. Here, you'll find clearly marked vegan items like paninis and baked goods. Then, hop a bus to Almodóvar Hotel: an organic, sustainably designed establishment that caters to vegans and vegetarians.
You might be tempted to lay down for a nap, but you'll help ward off jet lag by getting out in the sun and moving. A walking tour is just what the doctor ordered, and Sandeman's pay-what-you-want offering, which begins at the Brandenburg Gate, is always a good pick. For eats to sustain you while you walk, either grab a bite at the hotel's vegan-friendly bistro or hit the Starbucks near the gate, which offers Europe-only vegan entrées including a vegan lunch bowl, and baked goods such as apfelkuchen, a German apple cake.
For 2.5 hours your walking tour will take you through some of Berlin's most famous sites, including the Memorial to the Murdered Jews of Europe (also called the Holocaust Memorial) with its labyrinth of 2,711 concrete slabs of varying heights, Hitler's bunker, Checkpoint Charlie, and the Berlin Wall (where you can get your first taste of Berlin's famed currywurst, made completely vegan at the appropriately named Curry at the Wall).
If you're craving more currywurst later, you can take your Berlin fast food indulgence to new culinary heights at Vaust, a cozy, all-vegan eatery with a refined ambience that's perfect for dinner. Vaust also brews its own beer—a Pils and a Dunkel—which is vegan, by law, as German beers must adhere to the Germany Beer Purity Law. The accidentally vegan-friendly law dating back to 1516 allows beer to made with only three ingredients: hops, barley (or malt), and water (yeast is the fourth ingredient, but it wasn't written into the original law).

Day 2
Grab breakfast at vegan-friendly Funk You where you'll find bowls, wraps, juices, raw cakes and most importantly, locally roasted coffee to get you up and going the day after flying in.
Food halls are always a fun way to sample a city's vibe, and you won't be disappointed when you visit the massive indoor market, Martkhalle Neun. Numerous vendors feature plant-based dishes, but the best is all-vegan TofuTussis, which takes the classic soy-based food to a new level with tofu balls, tofu sticks, and all sorts of marinated versions, as well as a tofu burger in varieties including the Ampelmannchen, topped with beetroot and avocado. Once you've gotten your tofu fix, hit the market's nano-brewery, Heiden Peters, where IPAs rule—and are all-vegan, of course.
From there, make your way to the East Berlin Art Gallery on the banks of the Spree River, the world's longest open-air gallery. It features a more than three-quarters of a mile long section of the Berlin Wall, with murals painted by 118 artists from 21 countries.
Did somebody say beer o'clock? One of Berlin's hottest breweries is BRLO, where crowds gather in its massive outdoor beer garden. Stroll inside and check out their menu for many vegan plates where vegetables get the starring role.
For dinner, follow the crowds to Soy, a vegan Vietnamese restaurant that opened about two years ago. The menu is extensive: with appetizers, noodle dishes, noodle soups, rice offerings, and the enviable-looking hot pot, so come prepared to eat.
Now, it's time for more vegan German beer! Walk off that dinner by going to Pratergarten which dates back to 1837, making it the city's oldest beer garden, and a Berlin institution. Two beers are brewed by the establishment, a Pils and a Schwarzbier.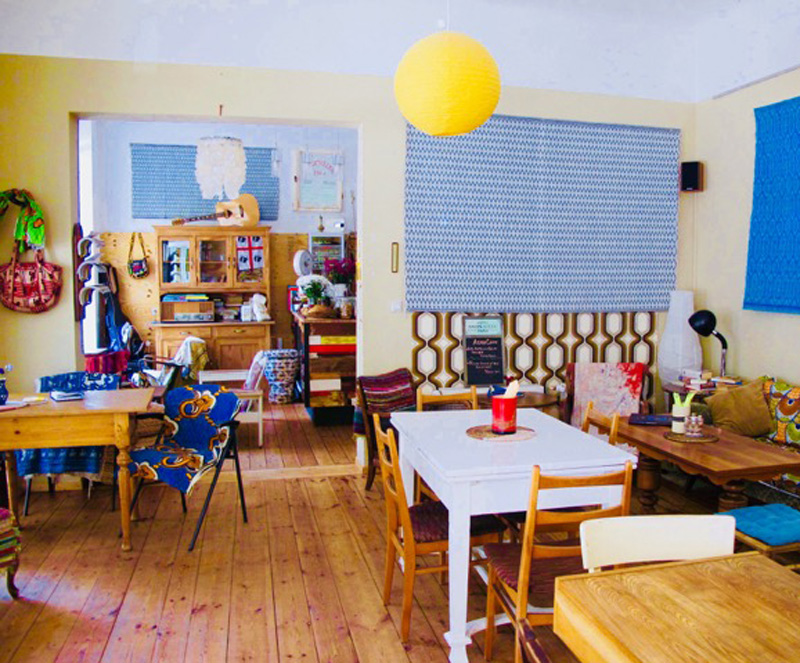 Day 3
When you come to one of the world's most vegan-friendly cities, it's only appropriate that you give yourself the proper indulgent plant-based send-off: an abundant brunch, especially if you're here on a weekend.
Great brunch options abound, but one not-to-miss eatery is Café Morgenrot for its vegan and vegetarian breakfast buffet, which runs every Friday, Saturday, and Sunday. The unique part? You pick what you pay, between six and 12 Euros. Try dishes like the vegan scrambled eggs, or pickled tofu.
Or there's the all-vegan AtayaCaffe, a culinary mash-up of Italian and African cuisine located in the same Prenzlauer Berg neighborhood as the other. Enjoy breakfast here all day on Saturdays, or its eclectic brunch with over 20 dishes on Sundays. Nosh on creations like yassa, a traditional dish from Dakar with mustard, onions, and chili; mafe, a flavorful traditional Senegalese stew that's loaded with cooked vegetables and potatoes in a zesty tomato peanut sauce; or lasagna served with Carasau bread.
As you'll soon learn, 48 hours only scratches the surface of Berlin's thriving vegan scene, which means one thing: it's time to plan your next trip to this ultimate European plant-based hotspot.
Karen Asp is the author of Anti-Aging Hacks, and award-winning journalist, as well as a fitness pro certified in plant-based nutrition, world record-holding athlete (in Nordic walking), and a vegan mentor with PETA.
Photo credit: Karen Asp, AttayaCaffe.