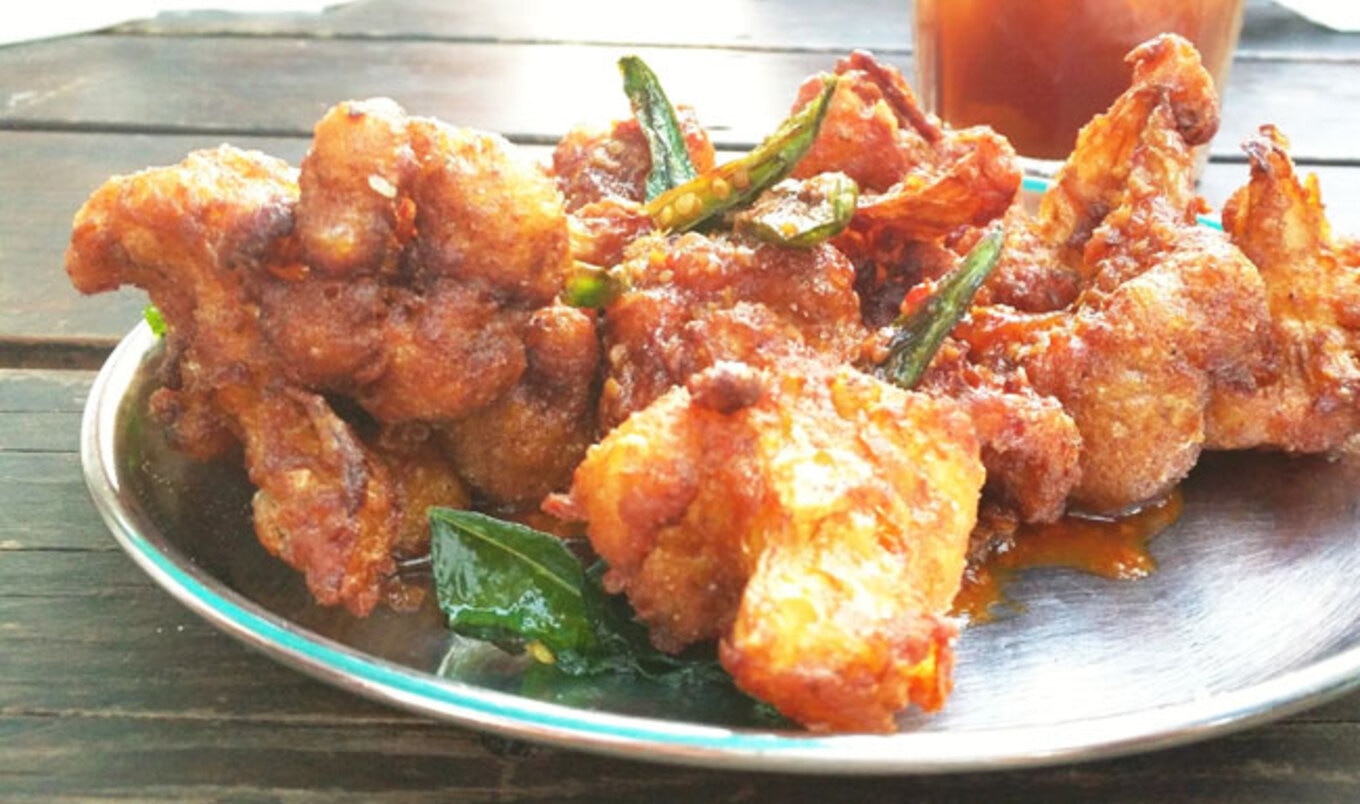 In Rip City, cauliflower takes on many delicious shapes and sizes.
July 23, 2017
---
Portland has long been considered one of the most vegan-friendly cities in the country. Whether it's a restaurant with a handful of vegan choices, a bar with a completely separate vegan menu, or a dedicated vegan café, you can't walk more than a few blocks without finding some amazing plant-based food in Rip City. Recently, cauliflower has become Portland's "it girl" of vegetables. Fried, roasted, or puréed, local chefs are finding new and inventive ways to serve this sexy cruciferous vegetable. Traditionally enjoyed as a side dish, crudité, or another vegetable in a curry, cauliflower is now the star that Rose City chefs are putting front and center. Here are five one-of-a-kind cauliflower dishes that every visitor must try during their next visit.
 
1. Gobi Manchurian at Bollywood Theater
Bollywood Theater is unlike any Indian restaurant in Portland. Upon entering, one feels as if he or she took a direct flight to India due to a constant loop of old Bollywood movies playing on a large screen, collages of Indian movie posters and paraphernalia on the wall, and illuminated garlands hang from the ceiling. There's even an attached marketplace where one can buy traditional Indian ingredients. However, this unique spot also serves traditional Indian street food (you order at the rustic, wood-paneled bar), which gives you the feeling of ordering from a street cart. An Indian adaptation of Chinese cooking, the Gobi Manchurian is a deep-fried cauliflower dish covered in a sauce similar in flavor of General Tso's, with a pop of Indian spices, including ginger, curry, and garlic. Served with curry leaves, fried lemon, and spicy peppers, the plate is served on traditional steel dishes to complete the delicious experience.
 
2. Sopa at Epif
Epif is a Peruvian restaurant that puts a vegan spin on a traditionally meat-centric cuisine. Decorated with exposed brick, green plants, pale teal walls, soft lighting and candles, Epif feels more like an outdoor Peruvian café than an indoor restaurant in southeast Portland. The romantic feel also makes for a great date spot. Many of the tapas-style plates feature bright, vivid colors, with lots of reds, yellows, and greens and gorgeous plating, making every dish look more like art than food. The house soup is a creamy cauliflower topped with toasted almonds, but do not be fooled, as this is not a starter soup. The soup's silky texture is mellow, creamy, and luscious, while the almond garnish adds a perfect juxtaposition in texture, as well as lending a nutty element to the dish.
 
3. Spicy Cauliflower Bites at Circa 33
Circa 33 is a Prohibition-style bar complete with era-inspired drinks and a fake bookcase door that leads to a secret room. Because of its 1920s aesthetic, Circa 33 is a fun place to have a meal at the beautiful dark wood bar punctuated with low lighting, an old-fashioned sliding ladder, and an impressive collection of liquor housed on seven shelves. That said, come for the Spicy Cauliflower Bites, which are dipped in a spicy batter, fried, and served with a tongue-tingling Sriracha lime peanut sauce. The peanut sauce has a wonderful balance of sweet and spicy, while the hint of citrus adds another dimension to the flavor. Serving the sauce on the side also allows people to control the amount of sauce they use, which is beneficial because it might otherwise overpower the cauliflower.
 
4. Cauliflower Bowl at Sweet Hereafter
In Portland, bowls are everywhere, so stand out in a sea of one-dish meals, it has to be very good. Enter the Cauliflower Bowl from the vegan bar Sweet Hereafter. This Mediterranean-inspired brown rice bowl comes with roasted cauliflower, olives, and spicy chickpeas, is dressed with sherry vinaigrette, and is topped with mint leaves. The vinaigrette—made with a tasty olive oil that heightens the flavor of the dish—makes this bowl a much-needed healthy option at a bar.
 
5. Tempura Cauliflower Taco at Associated
Associated is one of those weird bars that does pizza really well, but also serves amazing tacos. Because of this, deciding what to order might be difficult, but look no further than the Tempura Cauliflower Taco, which is comprised of crispy tempura cauliflower, fried peanuts, smooth black bean purée, and cool pico de gallo. While the peanuts might seem out of place, they complement the other ingredients well, adding a hearty crunch and rich flavor. The taco is served with a side of two salsas (one green and one red), and a lime wedge (a squeeze of lime brightens up this dish). Everything is made in-house, and, therefore, incredibly fresh. And at $2.50 a pop, what do you have to lose?
 
Perri Lerner is a freelance writer eating her way around vegan mecca Portland, OR.