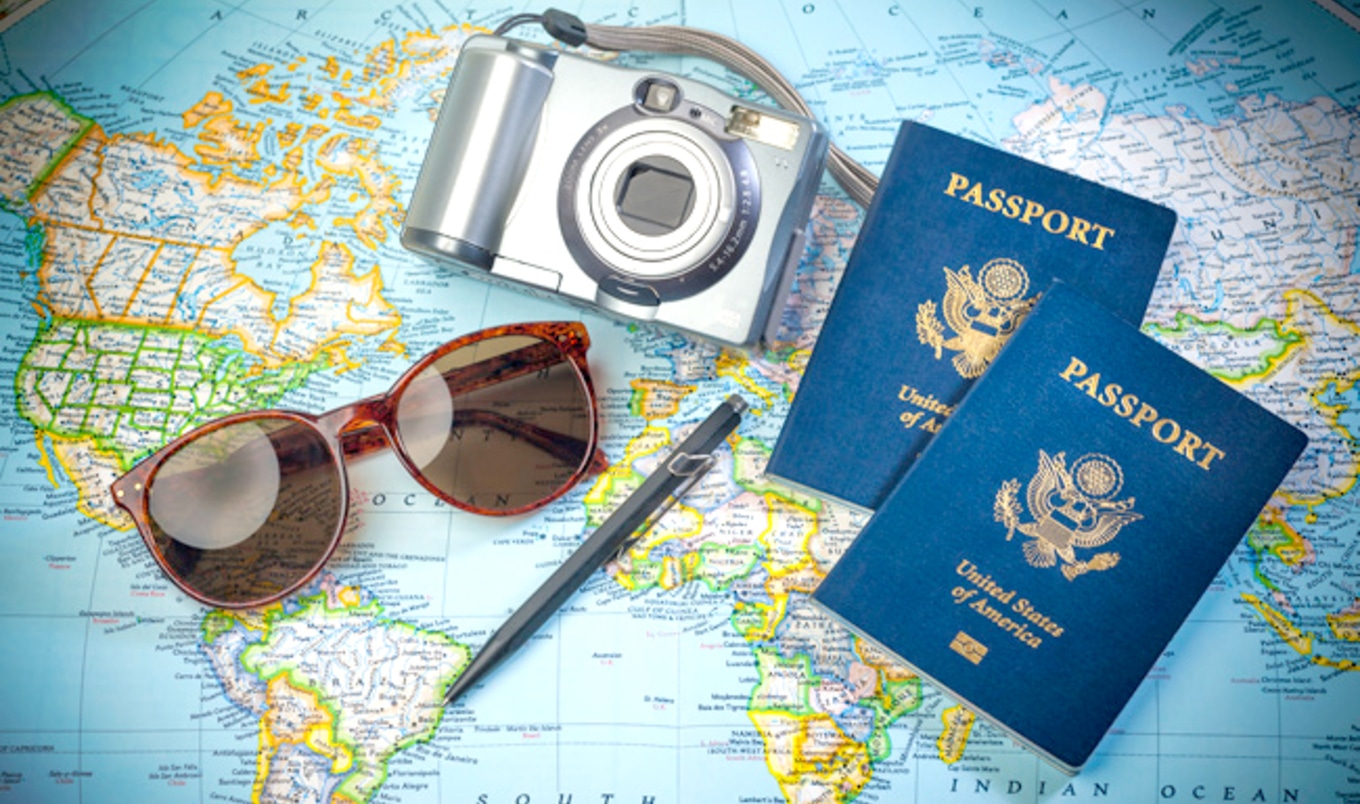 Spring has sprung, so it's time to plan a dreamy adventure to a veg-friendly city.
May 6, 2018
---
Winter weather can put a damper on travel plans, delaying flights and making road trips nearly impossible. However, with the arrival of sunnier days, these travel issues become moot, and many of us feel the call to get out of our houses and into the world. And similar to everything else in life, there's no better way to travel than being with the people we love. Whether you're looking for a week-long vacation overseas or a four-day trip in a not-so-foreign land, here are five of our favorite destinations for a springtime romantic getaway.

1. Montreal
Frank Sinatra once crooned, "I love Paris in the springtime," but if France is too far to travel this spring, consider Montreal, Canada. With its cobblestone streets and centuries-old buildings, the Old Montreal neighborhood provides the ideal setting for a romantic stroll that'll make you feel like you're in Europe. Though French is one of the official languages in this fun and culture-savvy city, one can easily get by speaking English, making it somewhat easier to order plant-based meals in non-vegan restaurants. However, with the abundance of vegan establishments that can be found in Montreal, you might not need to. From the delectable chef's selections at all-vegan Sushi Momo to the fun and indulgent chili fries at plant-based Aux Vivres, you and your lover can fill your bellies with delicious vegan food while you fill your days with romance.

2. Key West
One of the great romantic trips the US has to offer is a drive from buzzing Miami down to gorgeous Key West, Fl. Get comfortable and stay on the island while exploring the cozy town with the person you love. On the way there, stop at The Turtle Hospital to learn about the organization's efforts to save sea turtles (and meet some of the patients). You and your animal-loving partner can also take a romantic outing to see the Key deer, an endangered subspecies of white-tailed deer that live only in the Florida Keys (for their own well-being, please don't offer them food). Before you leave, be sure to share a meal in vegan-friendly restaurant The Café, which offers the only vegan key lime pie in Key West.

3. San Francisco
Frank Sinatra loved Paris, but Tony Bennett left his heart in San Francisco. Since these crooners seemed to know a lot about romance, why not listen to them? San Francisco's hilly, charming neighborhoods and gorgeous views beautifully frame a romantic stay. For visitors, the cable and street cars offer a romantic mode of old-fashioned transportation that's much sweeter than an Uber. Make your way over to Pier 39—a spot many sea lions call home—to gaze at the serene animals from a respectful distance as they happily bathe in the sun. San Francisco has a large and strong vegan community, so there are a number of plant-based restaurants from which to choose in the city. After spending the day taking in the scenery and sea lions with your lover, enjoy a romantic meal at vegan Mexican restaurant Gracias Madre, and enjoy all the tropical produce found at the Mission District bodegas.

4. Asheville
An off-the-beaten-path vacation destination, Asheville, NC has developed a major vegan presence thanks in part to the annual Asheville VegFest. Positioned in the Blue Ridge Mountains with historic buildings and stunning scenery, this under-the-radar city is a charming and romantic setting for a springtime trip. Progressive and relatively small, Asheville offers a number of vegan and vegan-friendly restaurants, including the upscale Plant. Rise early for a morning hike in the mountains, and when you're not climbing, eating, or snuggling in bed, you can stroll the city streets or explore the vibrant local art scene's studios and galleries.

5. Brighton
For those of us who love the water, there are few things more romantic than time by the sea. Brighton, 90 minutes south of London by train, is a beautiful Victorian-era seaside town that also happens to be a vegan haven. This is not too surprising considering one of Europe's largest vegan festivals—VegFestUK Brighton—is held there. For those of us with more than a couple of days for a romantic adventure, Brighton can be the perfect destination, as the city's pebble-covered beaches are a distinct change from the sandy ones found in the US (and serves as a gorgeous setting for a romantic sunset stroll). Vegan and vegan-friendly restaurants abound in Brighton, including a Loving Hut (which can be found around the world), and Terre à Terre—for a more refined romantic meal.
Maya Gottfried is the author of Our Farm: By the Animals of Farm Sanctuary and Vegan Love: Dating and Partnering for the Cruelty-Free Gal.