Imagine a vegan afternoon tea or Irish brekkie in Dublin. Turns out, you don't have to stretch your imagination too far because Irish restaurateurs and locals alike are reporting a growing interest in veganism. A surge of awareness in the last 18 months has chefs rethinking their meat-heavy menus, and plant-based businesses becoming more visible. Whether you are looking for sweets, vegan spins on classics, or a light bite, we can guarantee that during your next visit to Dublin, plant-based eaters will most certainly have everything they need. Here are some of our favorite vegan must-eats.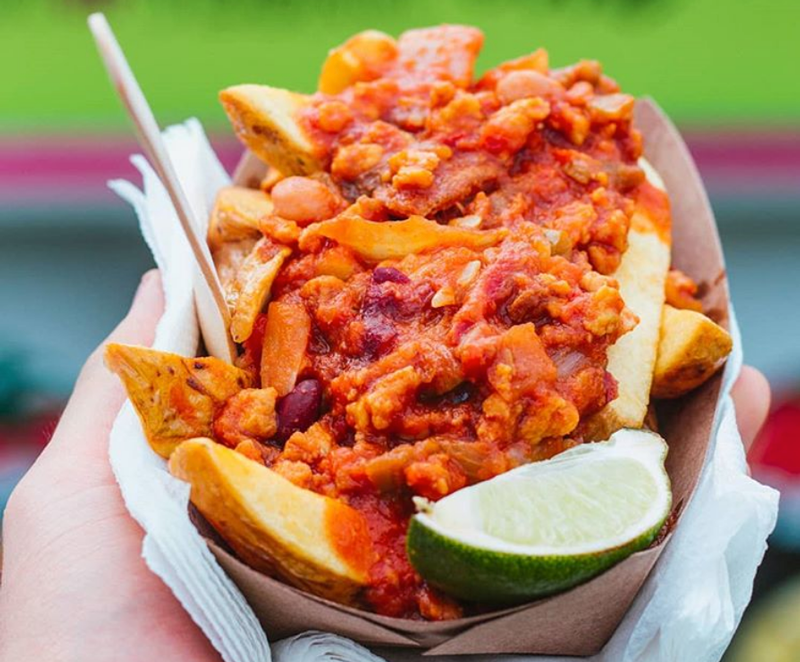 1. Garden of Vegan
How can you resist a Burger with Attitude? You'll find one at one of Dublin's newest vegan restaurants, Garden of Vegan, located in Ranelagh. This burger is made from a blend of roasted beets, garlic, potatoes, black beans, carrots, and parsnips, served with a choice of sweet chili or chipotle sauce, and a side of hand-cut chips. Other options include the Fiery Root Hot Pot, Kickin' Veggie Chili, or the Garden of Vegan Dahl Curry.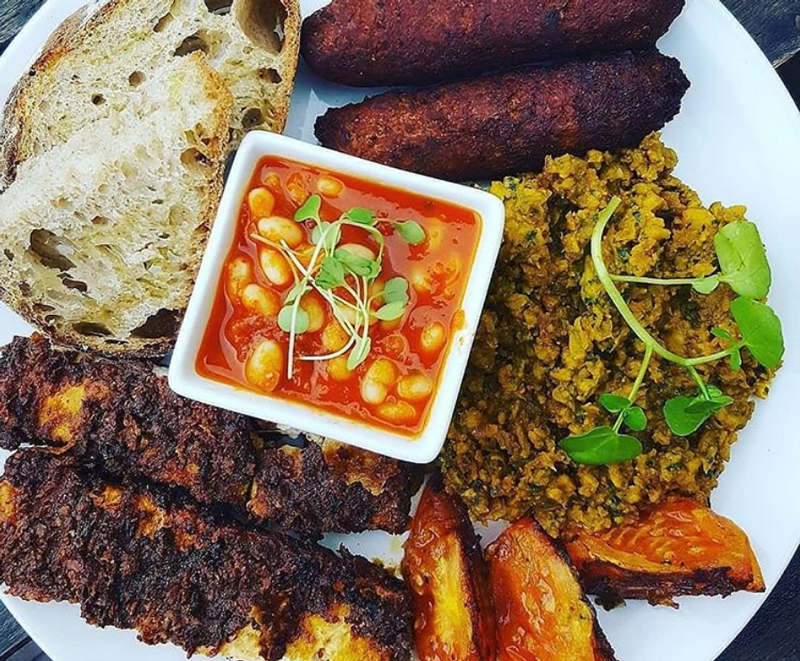 2. Happy Food
Want to taste a full vegan Irish brekkie? Happy Food, adjoined with the YogaHub studio on Camden, serves the Happy Vibe Full Breakfast, which you can enjoy in a tranquil setting with outdoor seating. On the plate is their Happy Bean sausage, turmeric chickpea scramble, tofu bacon, beans in a chili tomato sauce, and sourdough bread. Beans on Toast, Smashed Avocado, and a variety of smoothie bowls are also on the brekkie menu, so go hungry.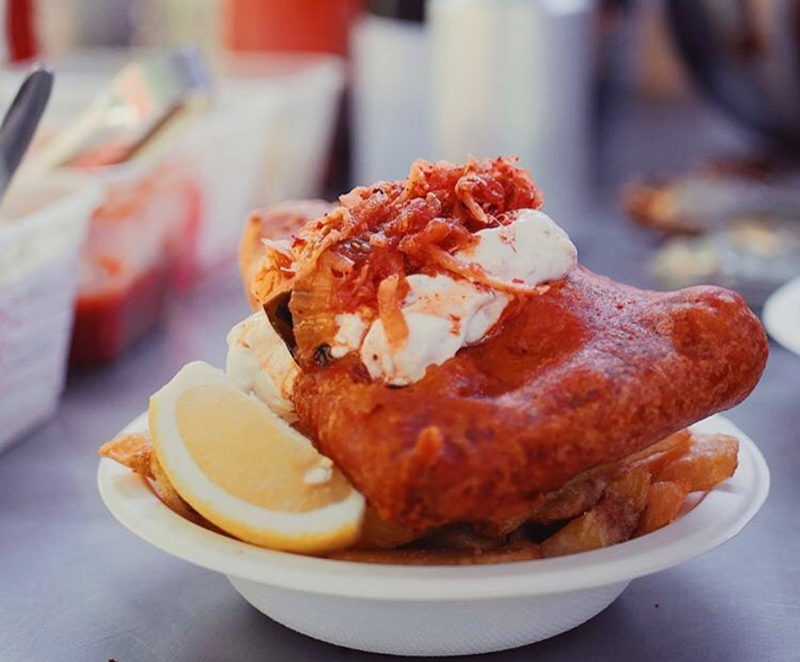 3. Vish.Shop
Vish.Shop is the place for Vish & Chips, or vegan "fish" and chips. Vish is a trademarked fish alternative made from cassava and seaweed, covered in their signature batter, and served with a pickled mustard aioli with kimchi and chips. Also on the menu is the Vish Burger and Cauliflower Wings made with a Jameson whiskey and sriracha barbeque sauce. The Vish.Shop is located at Eatyard, a hipster-infused food market on Richmond Street.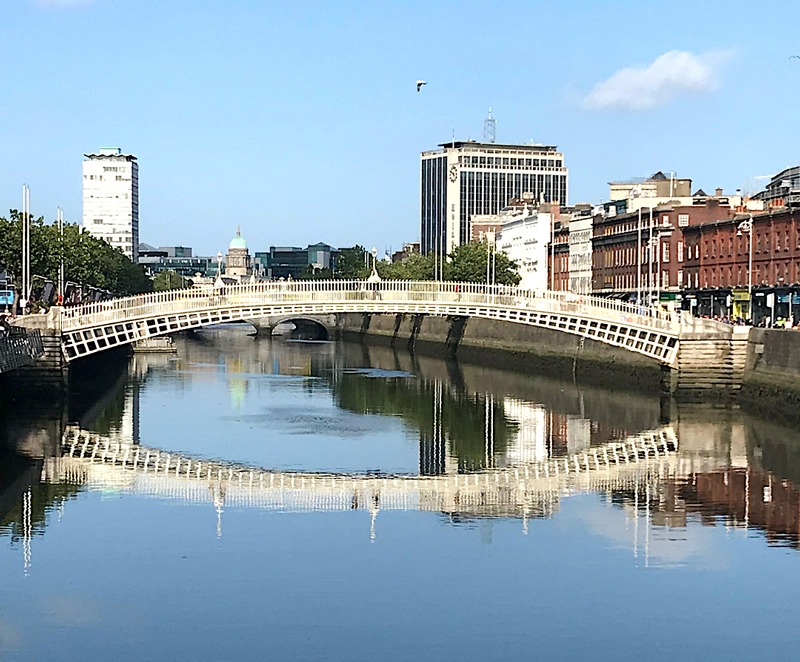 4. The Morrison Grill
Sit and gaze at the River Liffey and famed Ha'Penny bridge while enjoying Vegan Afternoon Tea at the Morrison Grill. Served on a three-tiered tray, the savory selection includes a Sweet Potato Falafel Wrap, de-crusted sandwiches made of cucumber, avocado, and watercress, and an open beetroot and baba ganoush sandwich. Of course, there are vegan scones and jam, too, as well as desserts including the Almond & Raisin Raw Chocolate Cake, Raspberry & Goji Brownie, Coconut & Passion Fruit Panna Cotta, and Lemon Drizzle Cake. All are tea-sized servings, so order everything. Tea, coffee, or cocktails are included.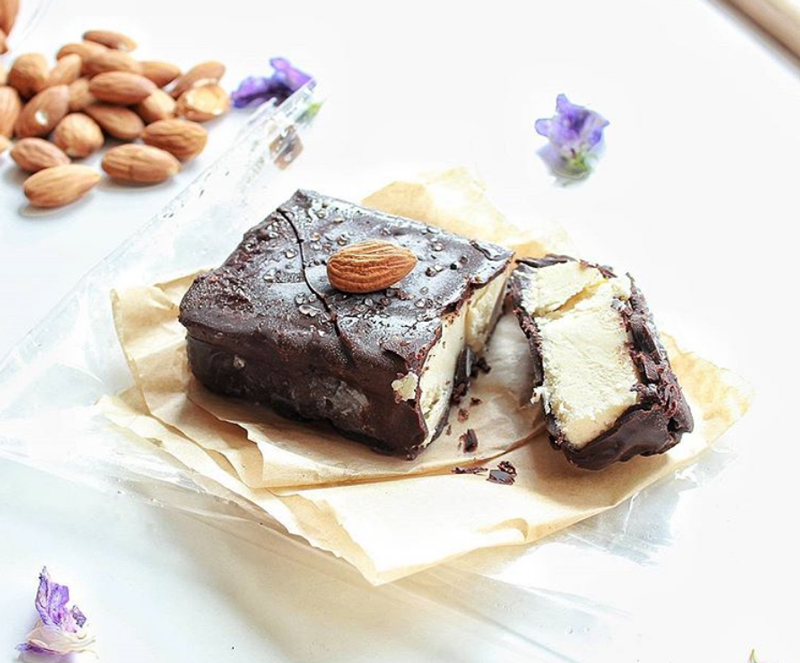 5. Urban Kitchen Foods
Chocolate lovers, listen up! Artisan vegan chocolates and sweets by Urban Kitchen Foods are at the SuperNatural Food Market every Saturday. The chocolates are made from a blend of cocoa, coconut oil, and maple syrup. Among the 40 flavors are Peppermint Cream, Lavender Cream, Vanilla Chai, and Blackberry Mojito. Enjoy a Strawberry & Mint White Chocolate Fondant Cake, an Almond Crème Patisserie Tart with Chocolate Pastry, or the Keto Cake with Vanilla Cream & Raspberries.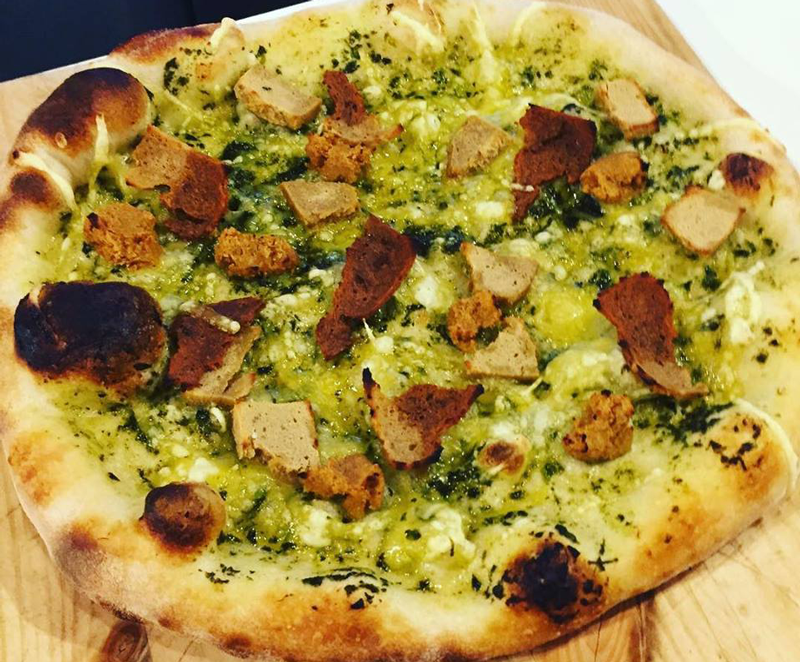 6. Aperitivo
On the bustling Parliament Street, you'll find Aperitivo, a next-level pizza café. Their sign boasts that they are the "Vegan Specialist," and that they truly are! Almost everything is homemade, including some of their vegan cheeses. Vegan pizza options include the Vegan Protein made with tomato sauce, chickpeas, spinach, mushrooms, and arugula. House Specials include the Mr. Green Vegan with a pesto base, arugula, caramelized onions, sundried tomatoes with a vegan parmesan, and The Rustica Vegan, a white base with vegan cheese, arugula, cherry tomatoes and avocado. Vegan sandwiches and desserts are also on the menu, but go for the pizza.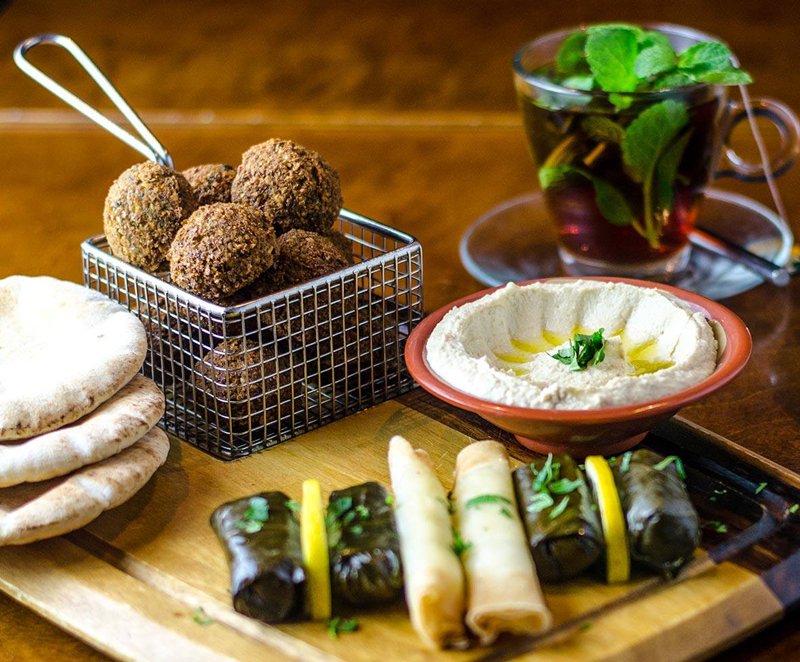 7. Umi Falafel
If you're shopping, pub crawling, or going to the theater, Umi Falafel on Dame Street is a great place to stop for a meal. Three types of falafel are available: The Palestinian is a pocket bread with hummus, tomato, cucumber pickles, fried eggplant, parsley, chili, and tahini sauce. The Lebanese is a wrap stuffed with tomato, cucumber pickles, parsley, and tahini sauce. The Falafel Your Way (and who doesn't like to design their own falafel?) offers a choice four toppings. All the breads and sauces follow the owners' tried-and-true family recipes. Other vegan choices on the menu include Baba Ghanoush, Stuffed Vine Leaves, Fatoush Salad, and Spinach Filo Rolls.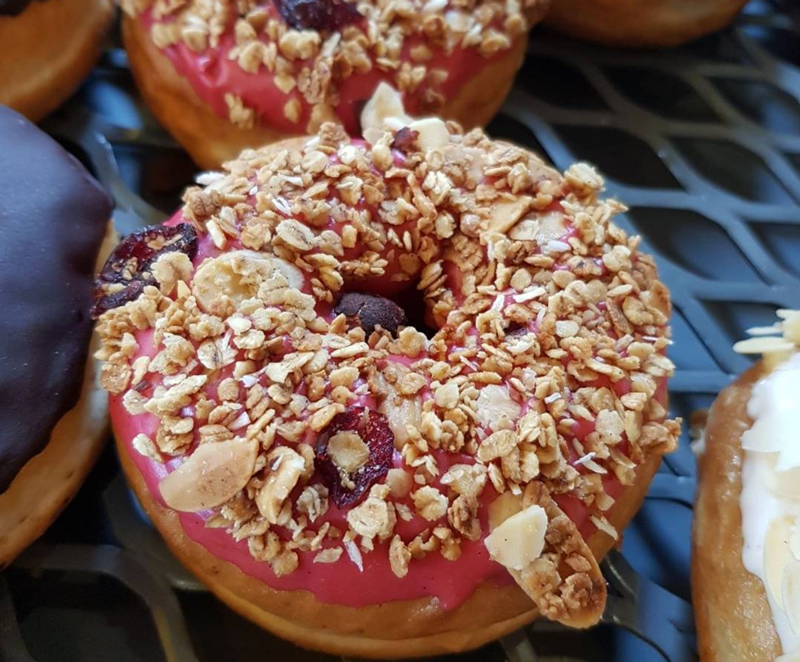 8. The Rolling Donut
The Rolling Donut, an Irish family business that has been rolling donuts since 1978, uses freshly baked sourdough and in-house fillings and glazes. The 11 vegan choices include Vanilla Glaze with Almonds, Pistachio, Raspberry, Lemon Poppy Seed, Coffee & Walnut, and Chocolate with Coconut. If you go to the Bachelors' Walk location, the River Liffey is located just across the street, so you can catch a cruise when you're done munching.
Susan Tucker is a NYC-based vegan chef and the founder of Green Beat Life, LLC, a health coaching practice for plant-based wellness paths.