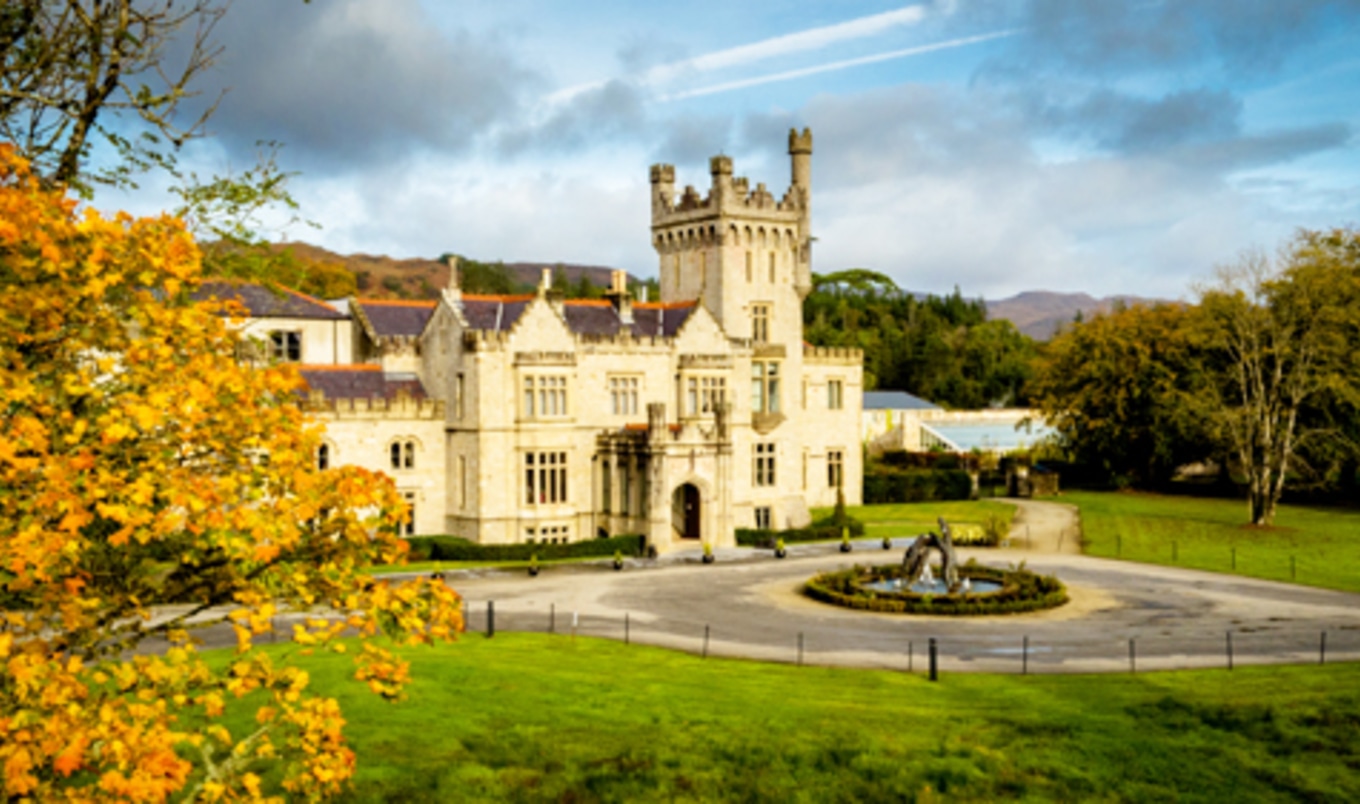 Pack your bags because a vegan Ireland awaits.
March 16, 2018
---
If you haven't heard one of the best news in vegan beer drinking, the isinglass-filtered Guinness is officially cruelty-free. So what better time to plan a Guinness-swigging, plant-powered road trip across the Emerald Isle? Starting with a visit to the mothership (Dublin's Guinness factory), our carefully researched stout-themed vegan trek covers historic bars, country castles, and even a seaside spa visit to detox before pint-upon-pint re-toxing again. Here's how you can experience the beauty of Ireland while keeping your cruelty-free lifestyle in check.
 
Dublin
Set up camp at historic Shelbourne or the boutique Brooks Hotel for centrally located digs. The Shelbourne is steps from Stephen's Green and pedestrian shopping thoroughfare Grafton Street, as well as darling and semi-secretly vegan-friendly wine bar Peploe's. If a boutique homebase is more you, Brooks Hotel is located in the center of a number of more indie shopping destinations, as well as a five-minute walk from vegetarian Cornucopia restaurant from the Guinness Storehouse. Speaking of the Storehouse, a post-tour pint at the top of the Gravity Bar with 360-degree views of the city below is the ultimate touristy indulgence. When it's time to eat, Cornucopia is cute for casual lunch before hitting the road, but if a slightly dressier three-course dinner is more your speed, Fallon & Byrne grocery has an upstairs bistro-style dining rooms that serves a vegan menu, including menu items like a celeriac and apple salad to start and a roasted cauliflower for an entree, in addition to a non-veg version. After dinner, a night with the famed Literary Bar Crawl is a necessity. During the course of three hours, you can get what feels like an entire semester's worth of Dublin's past performed—often in first-person from the perspective of historic figures such as Oscar Wilde—by two locals who live and breathe Irish history.
 
Donegal
After a day or two's worth of Dublin, hit the road three hours north to country castle Lough Eske (pronounced Lock Esk), a restored castle hotel in Donegal County with grounds and interiors so stunning you best swap out your American athleisure for something more befitting a 19-century castle (castles have existed on this site since the 1400s). Lough Eske does a pan-European tasting menu with risotto, falafel, and seasonal salads in their Cedar's Grill restaurant, but the real star is the forest estate's 43 acres of manicured gardens, walking paths, converted stables, and lush greenery, so grab your after-dinner pint, sit at a fireside couch, and luxuriate the night away.
 
Sligo
At this point, your veins are basically pumping vegan Guinness, so it's time for an hour-ish scenic drive from Donegal to Sligo for a visit to Voya Seaweed Baths. No matter how much of a beer fan you are (or how much of a spa novice), Voya is a necessary Irish spa experience. Located approximately 15 minutes from the town of Sligo, Voya is tucked away in a small commercial center that overlooks the Atlantic Ocean (which just so happens to be 15 steps away). Voya uses a number of different seaweeds, all hand-harvested, throughout their various spa treatments. The signature is a seaweed bath, during which you hop into a steamy clawfoot tub filled with local seaweeds that fill the bath with a gel-like substance. Amazing for the skin, detoxifying, and so relaxing, the seaweed baths leave you feeling like maybe your life's calling is to harvest seaweed and take steamy baths everyday. More relaxed than is probably safe, stumble approximately 200 yards to the Drafthouse Gastro Pub, where the biggest kale salad in Ireland awaits. On the way out of town, hitting the health-focused vegan and gluten-free eatery Sweet Beat Café in the center of Sligo town is a necessity. The eatery has won national awards for its raw and cooked cuisine, so be sure to stock up a vegan version of the Full Irish (a traditional breakfast often featuring bacon, eggs, and sausage), bean and avocado spelt toasts, and as many pastries as your car can carry.
 
Galway
Two hours south of Sligo, a trip to Galway—one of Ireland's older cities—is a key stop for drinking Guinness in some of the country's coziest pubs. Winding streets lead to historic surprises—and the best vegan meal of your trip at the non-vegan Kai Café + Restaurant. Don't let the regular menu fool you, as the nightly changing vegan tasting menu is worth the drive to Galway alone. Just give the eatery 24–hour notice to have it ready, and be prepared to eat way too many courses of hearty vegetables, stews, and legumes all decorated in beautiful flowers and herbs.
 
Dromoland Castle
Dromoland is an hour's drive south from Galway, with a very worthy pitstop being The Burren Perfumery and tea shop. The Burren feels like you're on the moon when you're surrounded by its flat and tree-less landscape with no other cars in sight for miles. We hope you've gotten used to driving on the other side of the road, because the unpaved ones leading here are not for novices. If Lough Eske is your Irish country castle escape for hiking, dressing up, and late night drinks by the fire, Dromoland is your "which century am I in and I can't believe this is a real place" labyrinthine castle for old-school styled fine dining, great spa treatments, and some late Guinness (delivered in-room). Rooms vary by décor, price, and views, so the corner suites that look out to the grounds on two sides are the ones to nab. Overlooking the forest to one side and a golf course to the other, these rooms make it feel as if you have the castle all to yourself.
 
Margaux Lushing is the founder of WellandAway.com and is trying to figure out how to hand-harvest seaweed from the SF Bay for a Sligo seaweed experience a little closer to home.
Photo courtesy of Lough Eske Castle